Safety First! The First Step to Enjoying the Outdoors
What do you bring on a hike, and how to pack a hiking backpacks are the first questions before you hike. Hiking is a great way to enjoy nature, exercise, and unplug from the daily grind. It's important to be prepared, especially if you're planning on a long hike in a relatively remote area. To eliminate some of the guesswork, here is a checklist to make sure you have all the necessities for a safe and fun experience.
Hiking Backpack
These days, there are so many options to choose from when shopping for a hiking backpack. They are available in a wide range of sizes and convenient features like hydration packs. Before settling on a backpack, make sure it's the appropriate size for your torso and body frame, has good back support, and the storage capacity that you need.
Safety is the first priority during a hike-you want to make sure you know where you are at all times, and how to get to your destination. You can't always rely on cell reception, so if you plan on hiking in an area without obvious trail markers, it's best to have a topographic map, compass, and GPS device to keep you on track.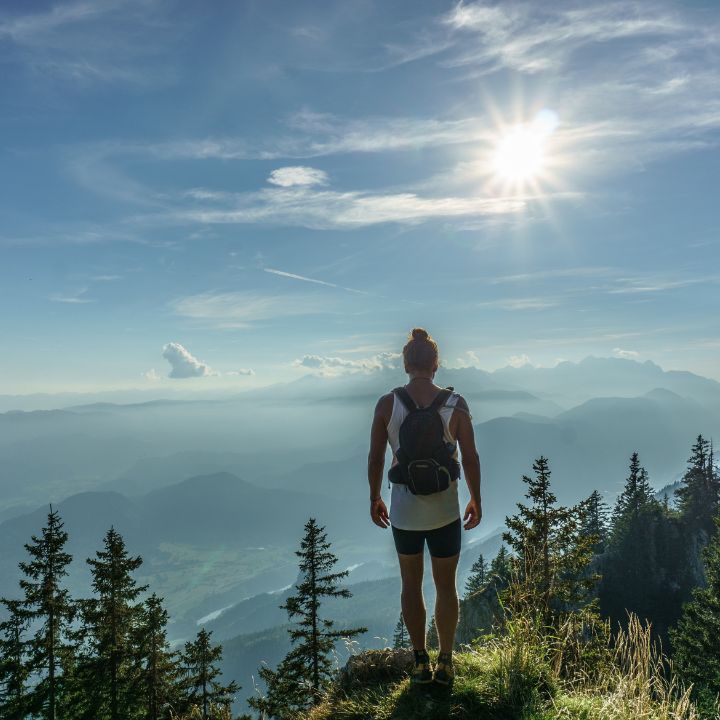 There are first-aid kits that are pre-assembled in compact packs that are perfect for hikers. They include bandages, disinfectant, pain reliever, and antihistamine to have on hand.
As a rule of thumb, hikers should have access to at least half a liter of water per hour of activity. You'll need more in hot climates, or if the terrain is difficult, so it's best to take more than you think you'll need. Water reservoirs and bottles are available in different sizes and have features to make your experience more comfortable.
Hiking Boots
It can be overwhelming to shop for hiking boots, since there are so many different types on the market. This is a great problem to have, since you can choose a design that suits your specific needs. You can find a pair with just the right amount of ankle and arch support, breathability, and durability for the climate and terrain you'll be hiking in. There are boots specifically for snow, and breathable styles for hot climates. Waterproof boots are highly recommended, since they are more versatile
Food
Even if you don't plan on going on a long hike, it's best to have some non-perishable snacks on hand in case you need them. It's very easy to become disoriented if you are hungry, and we tend to underestimate how many calories we burn during a hike. Nuts, dried fruit, jerky, and energy bars are a few lightweight options you can stash in your backpack.
Knives and multi-tools come in handy for a lot of different situations, and you should carry one regardless of how long, short, difficult, or easy your hike will be. They don't have to take up a lot of room, either. There are multi-tools compact enough to slip into a pants pocket, and foldable knives that you can clip onto a belt or your backpack.
Surprise rain showers and storms happen all the time, so it's best to back a rain jacket or poncho regardless of the weather forecast. You'll also thank yourself if you pack extra socks in case your feet get wet. Don't forget a hat! Wide-brimmed hats are best for sun protection, and there available in stylish designs.
Sunscreen
Be sure to bring sunscreen to re-apply throughout your hike. Sunburns are just miserable and can lead to headaches or fatigue that'll ruin a beautiful hiking experience.
Flashlight or Headlamp
Even if you are hiking during the day, visibility might be low in areas with dense tree cover. Headlamps are great because they are hands-free, and there are compact flashlights that you can slip into a backpack side pocket for easy access.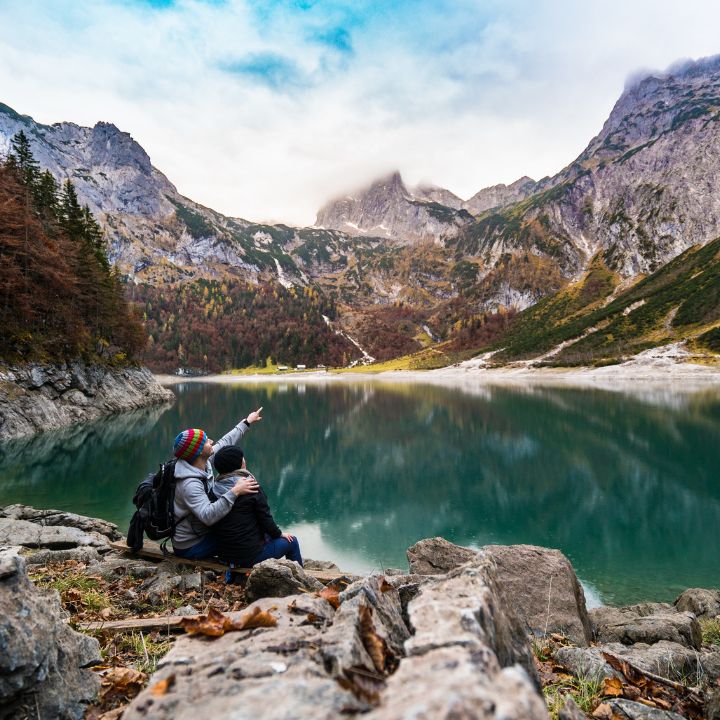 We don't like to think about worst case scenarios, but it's best to have a heat source in the event that you get stranded for any reason. There are handy fire starter kits available that a perfect for hikers, and it's a good idea to have a lighter or matches on hand as well.