Robust Flavors Combine in Honey Roasted Chicken
A Special Recipe for a Special Meal
I feel a little guilty here, I don't feel like a vegetarian should tell you how to cook a honey roasted chicken, but I do recommend cooking with figs. This isn't my recipe. I choose it because the imagery of the flavors of honey roasting with what I imagine chicken tastes like, hot and dripping in flavor and adding it to figs. My mind makes it a complex flavor where your mouth waters just as much as the chicken drips. To be fair, that's how a lot of my recipes are chosen. Complex flavor. And this is one for the recipe book.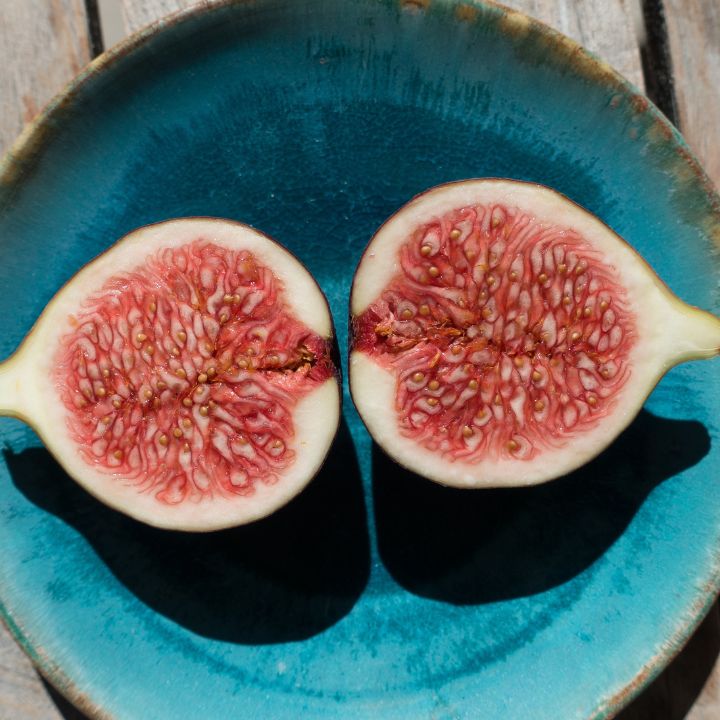 Recipes are also chosen to highlight a fruit or vegetable that you might have grown in your garden. This was chosen for the fig. The fig is sweet, and generally seen as so. I choose to put it into a savory dish to create that complex flavor. I happen to be the only vegetarian in the family, so the majority of meals do revolve around plant based mediums. However, I know how much my family loves chicken. I wouldn't keep them from tasting these bursting flavors. It gives me pleasure to see them happy with a full belly.
This dish does take about 55 minutes to make, and unlike the image attached here, the chicken is just the thigh and fried.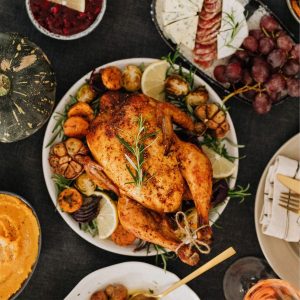 Honey Roasted Chicken & Figs
Ingredients
2-3

lbs

bone-in

skin-on chicken thighs (6 to 8)

1

t

salt divided

1

t

pepper divided

2

T

olive oil

2

T

red wine vinegar

1/4

c

water

1/4

c

honey

pinch

red pepper flakes

1

t

cornstarch

1

large white onion thinly sliced

2

large shallots thinly sliced

8

cloves

garlic whole

2

T

fresh oregano leaves chopped

plus 2 tbsp whole leaves

8

fresh figs
Instructions
Prep
Preheat oven to 400° F.

In a small bowl combine vinegar, water, honey, red pepper flakes, and cornstarch. Whisk to combine. Set aside.

2 T red wine vinegar,

1/4 c water,

1/4 c honey,

pinch red pepper flakes,

1 t cornstarch

Season chicken on both sides with salt and pepper.

1 t salt divided,

1 t pepper divided
Fry Chicken
Heat a 12 or 14 in cast iron skillet on medium-high heat until hot.

Add oil and chicken, skin side down.

Cook until skin is deep golden brown and crisp, about 8-10 minutes.

Flip to brown second side, 2-4 minutes.

Transfer to plate, set aside.
Fry
Discard all but 2 T oil from the skillet.

Reduce heat to medium.

Add onions and shallots. Fry until translucent, about 5 minutes.

1 large white onion thinly sliced,

2 large shallots thinly sliced

Add whole garlic, cook additional minute.

Add cornstarch mixture, oregano, and remaining black pepper.

2 T fresh oregano leaves chopped

Cook until thick, about 1-2 minutes.
Roast
Add chicken skin side up to skillet.

Add quartered figs.

Roast in oven until figs are soft and caramelized slightly, about 15 min. Chicken should be cooked through (165° F).