How to Decorate Outdoors for Christmas on a Budget
Find your Style to Celebrate the Hols
The clock is ticking on putting up your festive outdoor Christmas decorations. We all get busy this time of year-there's just so much to plan and organize! Taking a little bit of time to add some festive cheer to the outside of our homes is a great way to get everyone into the holiday spirit. We pulled together some Amazon outdoor Christmas decoration ideas that won't break the bank, don't take an entire day to set up, and can be customized to your personal style.
Festive Outdoor Christmas Decoration Ideas
Lawn Stake Decorations
Fun yard accents are perfect-economical, can be reused year after year, and are available in designs for every taste. Check out these adorable Christmas gnomes, or the classic Snowman and Santa. If those don't quite suit you, this bicycle wheel snowman is perfect for more minimalist styles.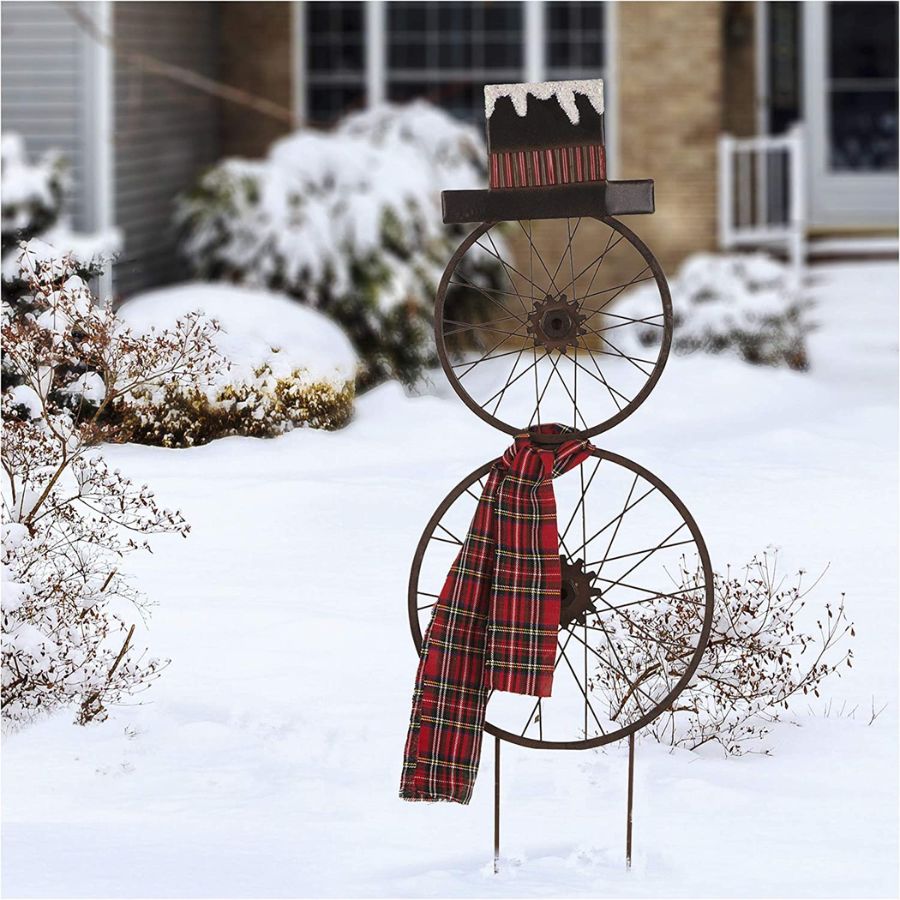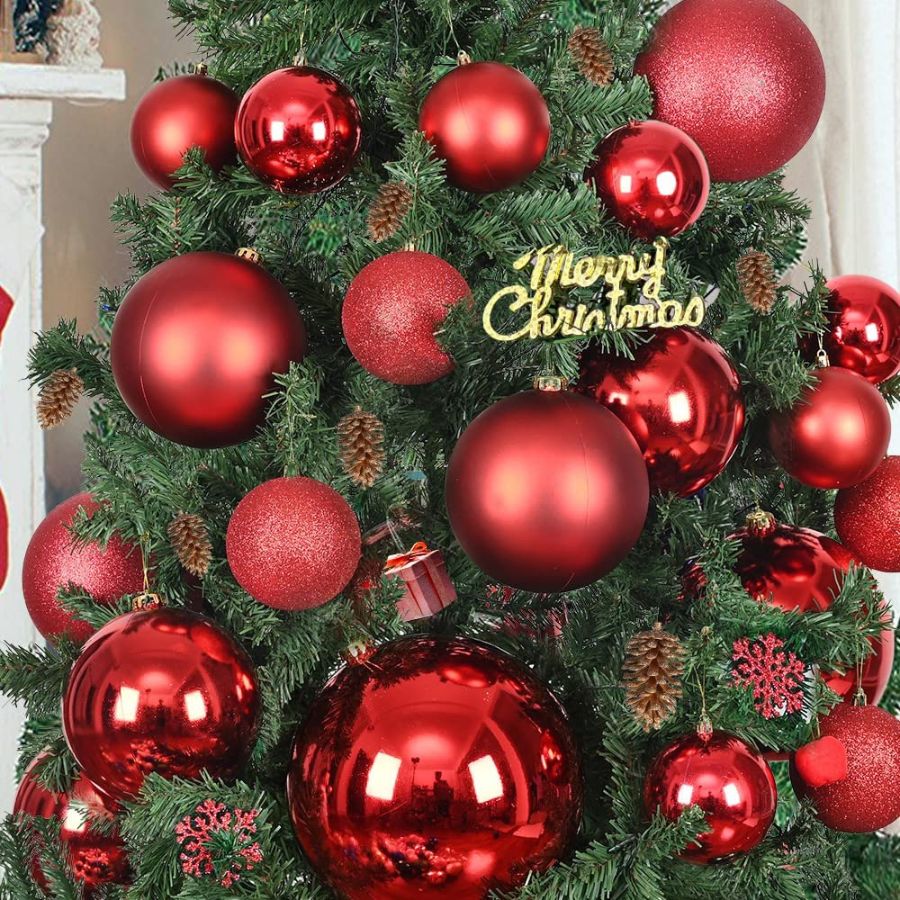 How to Decorate an Outdoor Christmas Tree
Don't let the tree inside have all the fun! Dress up your outdoor trees with hanging ball ornaments made for outdoor use. Get the classic mirror finish or go for the glamour with these glittery hanging ornaments.
Create a Winter Wonderland
If you live in a warmer climate where you don't get snow, just make your own winter wonderland. This is easily done by hanging snowflake ornaments on trees and bushes. To maximize and reflect your outdoor lights, hang some silver and ice blue wind spinners or sun catchers. Make some winter magic!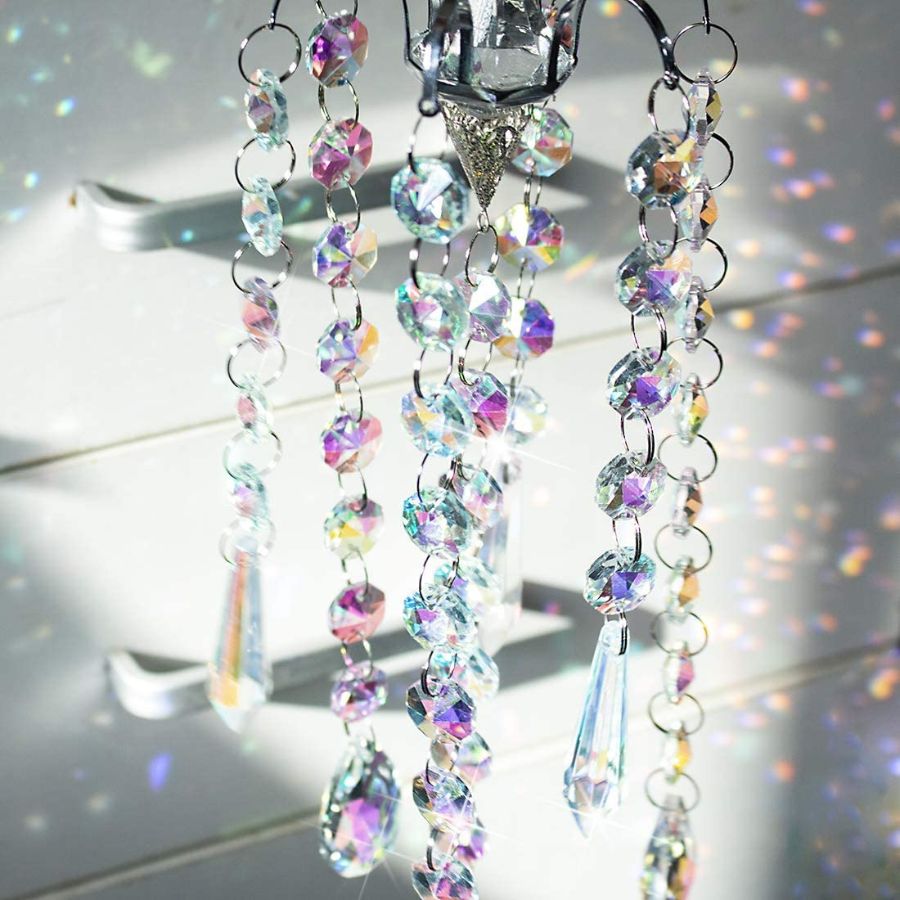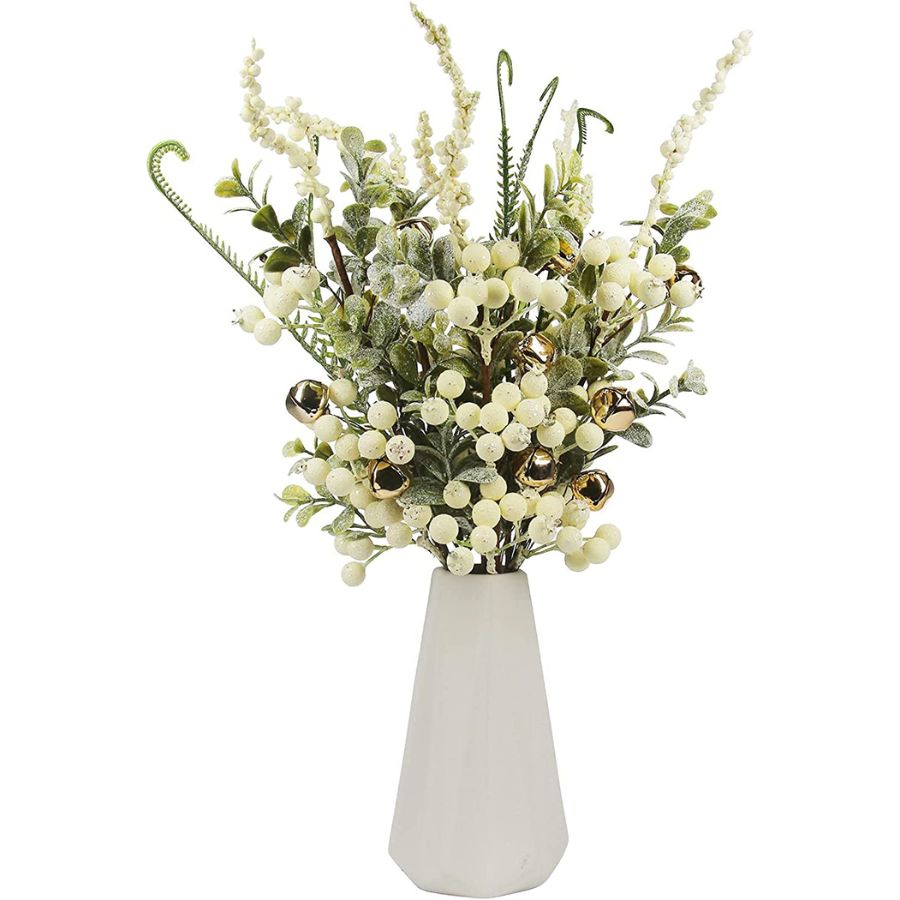 A Wreath for Every Season
This is an obvious one, but don't forget about wreaths. There are so many styles to choose from, whether you prefer a simple design or like to bring the cheer with festive wreaths. There are so many affordable options, you could adorn every window in the house if you wanted to.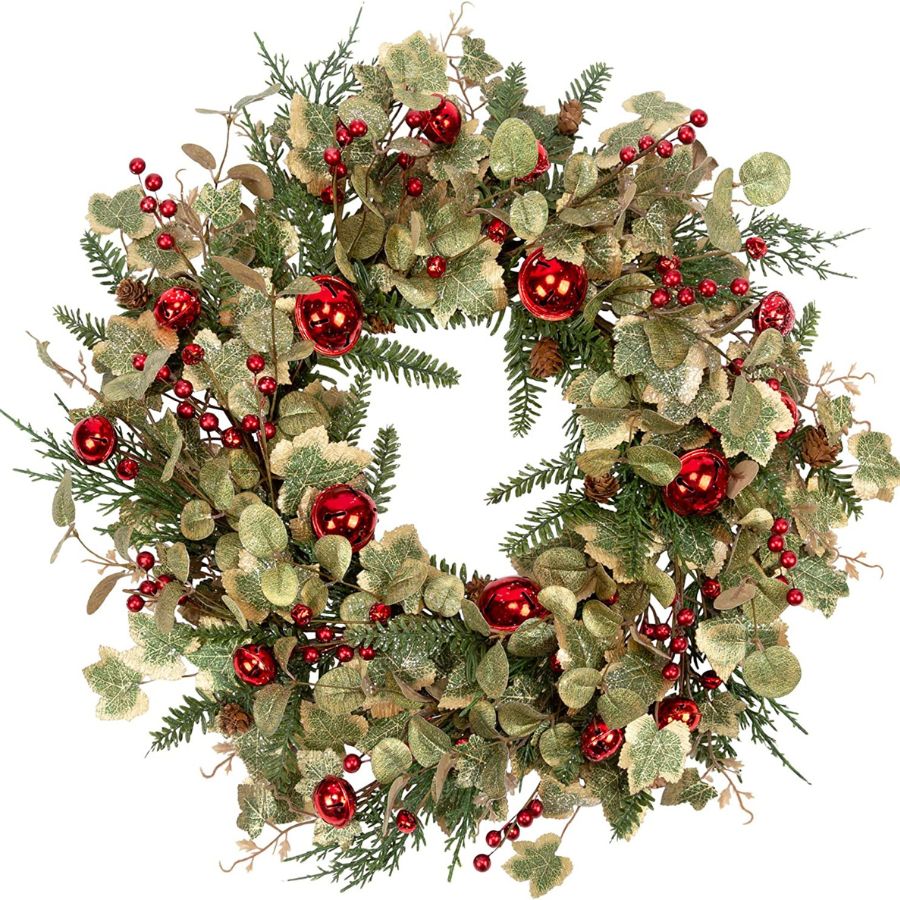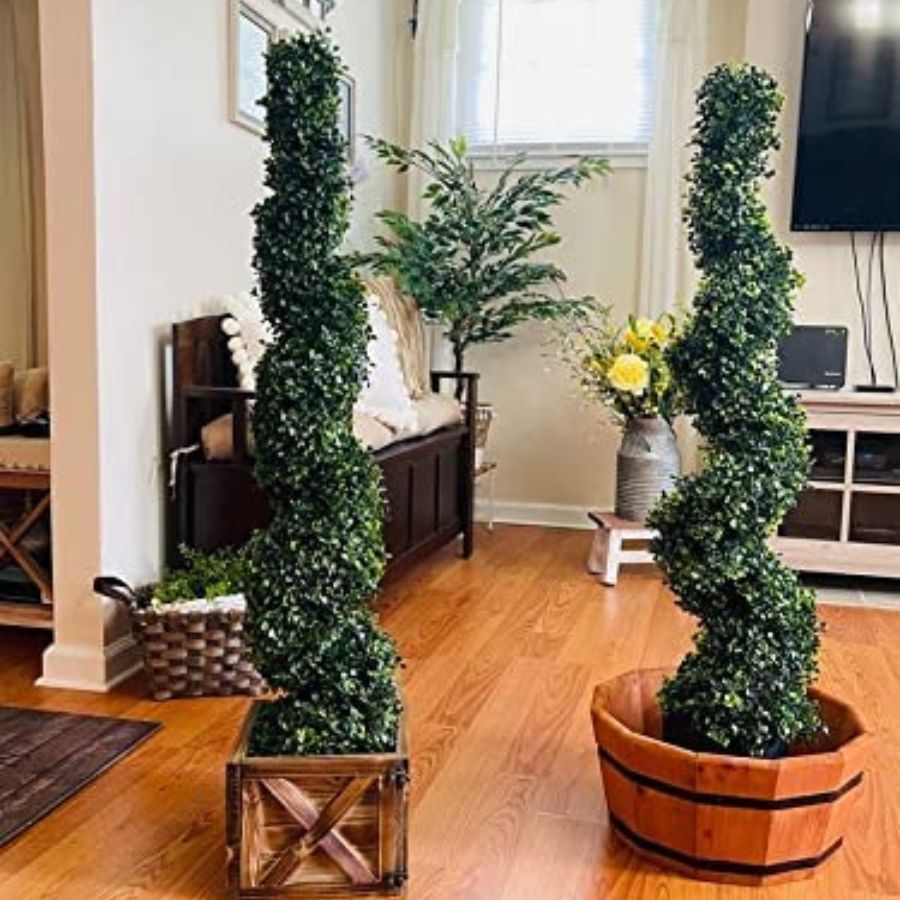 More Trees!
Make the entryway center stage with faux topiary trees. Since these aren't already decorated, you can have them reflect your personal style however you like. For a fun project with the kids, get a few topiaries in different sizes for them to decorate.
Outdoor Garland
Don't feel like you're stuck with designs that have been seen and done-bring your own flair to outdoor decorations! There isn't any hot glue involved here, just a little imagination and inspiration to create a customized Christmas garland for your front porch. To do this, just weave together lengths of red berry , ball ornaments , and faux eucalyptus. You can make these as minimal or lush as you like, then wrap or drape the porch rail to your heart's content.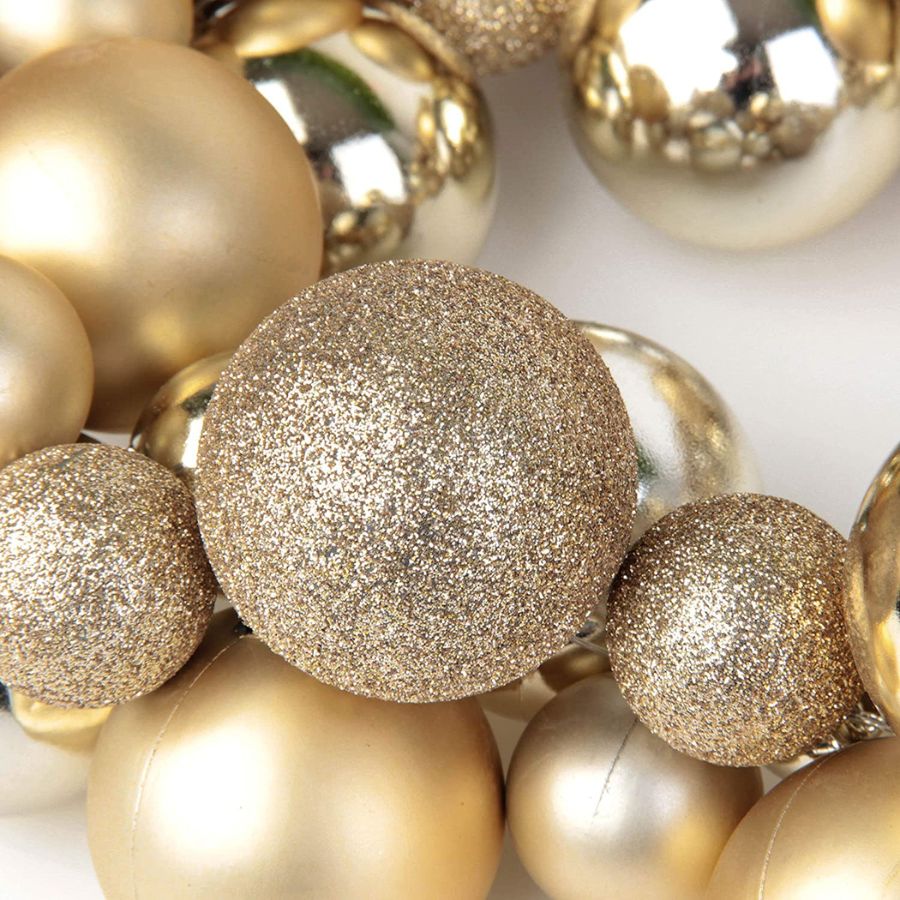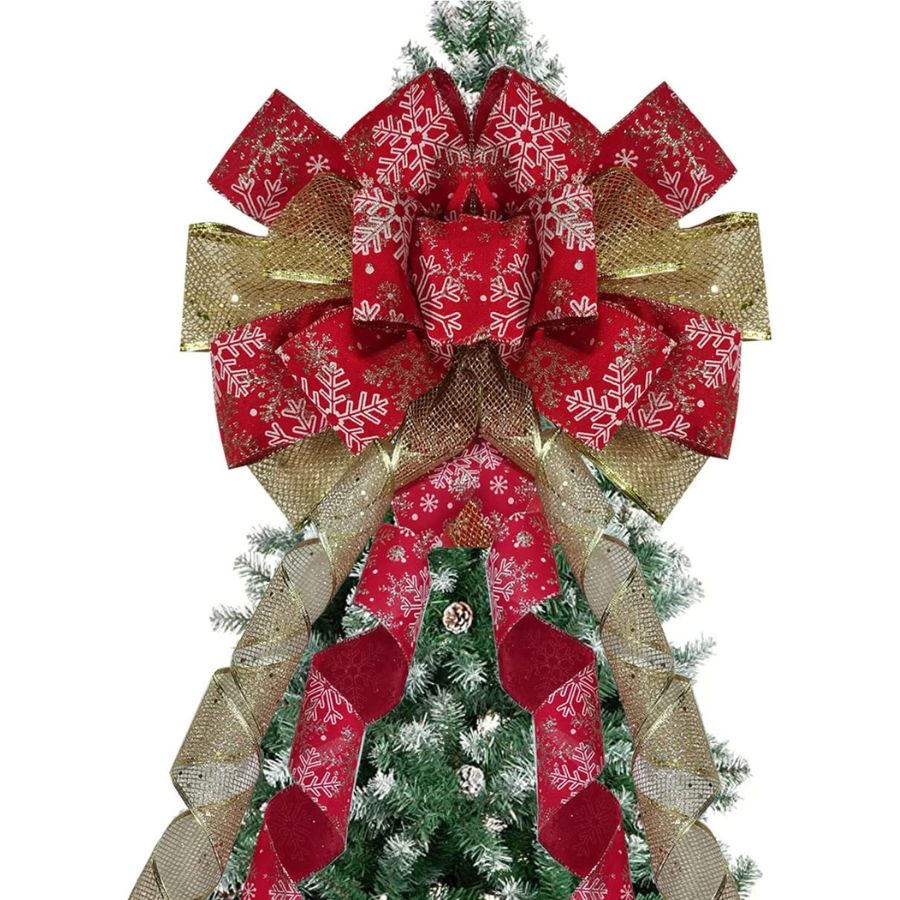 Bows – How to Decorate Columns for Christmas
You can't go wrong with the timeless Christmas bow. Tie colorful and festive or classic bows to porch furniture, shutters, and anywhere else you can. For a little personal touch, you could customize them with glitter fabric paint. Another great little project for the kids!
Festive Bird Feeders
Did you know there are Christmas-themed bird feeders? Festive bird feeders are a fun and functional way to bring festive cheer to the porch, front yard, and our avian friends! Check out this adorable gnome bird feeder and the classic Christmas tree bird feeder. They are both easy to install and durable, so they can be used year after year.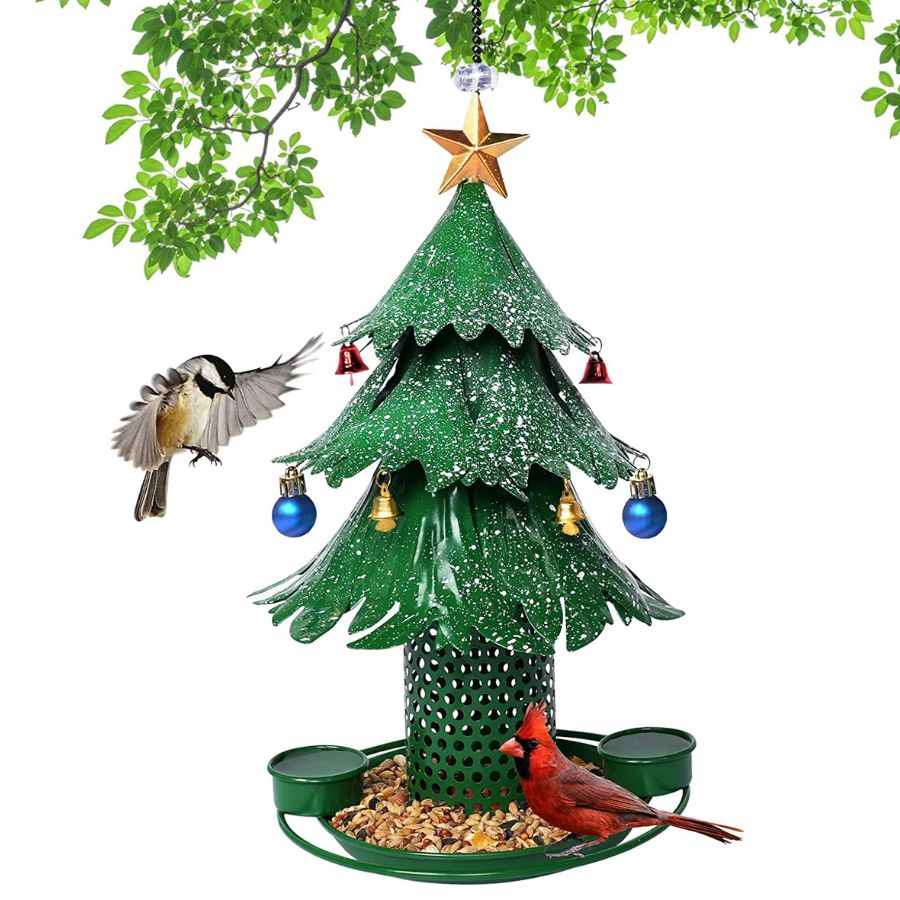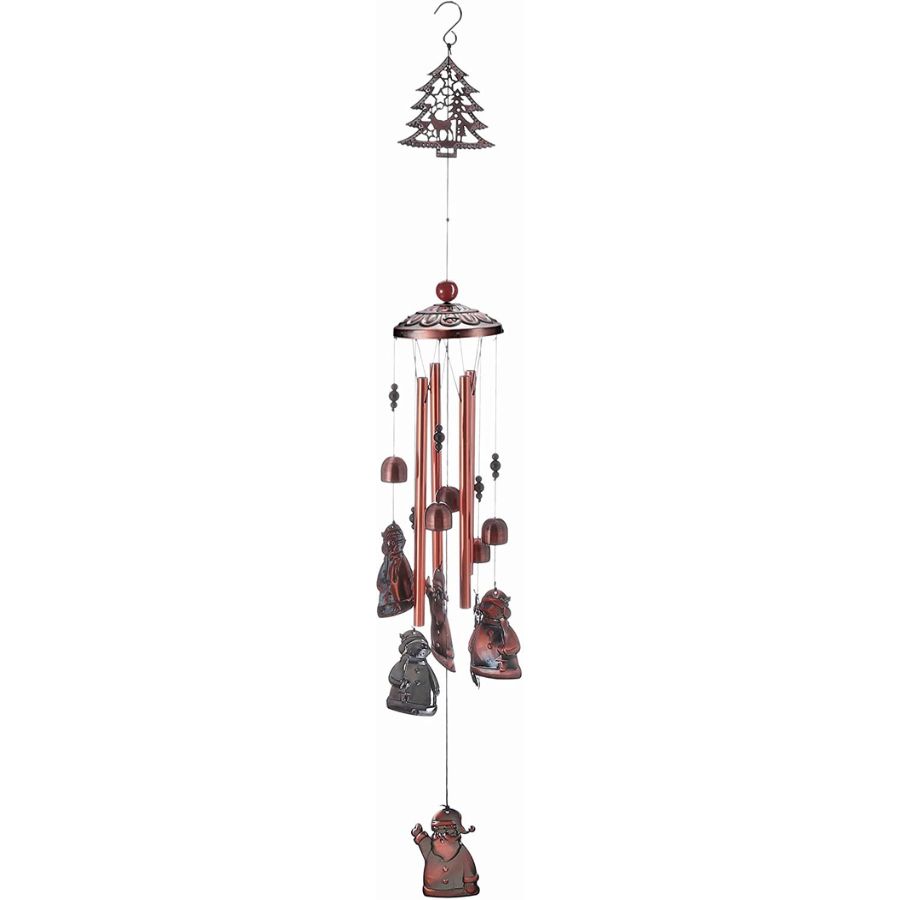 Wind Chimes
If you already love wind chimes, you can either add to your collection or switch them out for the season with Christmas themed chimes. For inspiration, take a look at these snowman wind chimes and Santa Claus wind chimes-just too cute!
The possibilities are endless, and these are a few outdoor Christmas decorating ideas to get you started. Remember, there's no such thing as too much or too little. Have fun, make it your own, and get into the spirit!