DIY Handmade Gifts That are Easy to Put Together & People Will Love
Gift Ideas for Family, Neighbors, Teachers, Coworkers, Employees, Friends, or Mom
Handmade Christmas gift ideas could. be easier to put together, better received, and cheaper than doing a lot of gifts for a lot of people like coworkers, employees, neighbors, teachers, friends, or families. Check out these homemade christmas gift ideas 2022, that includes useful homemade gifts ideas.
There is so much to choose from while Christmas shopping, it can be absolutely daunting. Sometimes, even with all of these choices it's impossible to find a gift that's just right for that special someone. For these situations, a homemade gift might be the best way to go. Here are some ideas for DIY Christmas gifts that can be customized for anyone on your list.
What is a good DIY Christmas Present?
Comfort Basket DIY Christmas Gift Idea
Make a personalized comfort basket for loved ones that will get them through the cold winter months. Just fill a basket with blankets, candles, hot chocolate mix or wine, and you have a perfect gift that anyone would love. These baskets are versatile, too! Another version can have their favorite snacks, beer, and a gourmet hot sauce sampler.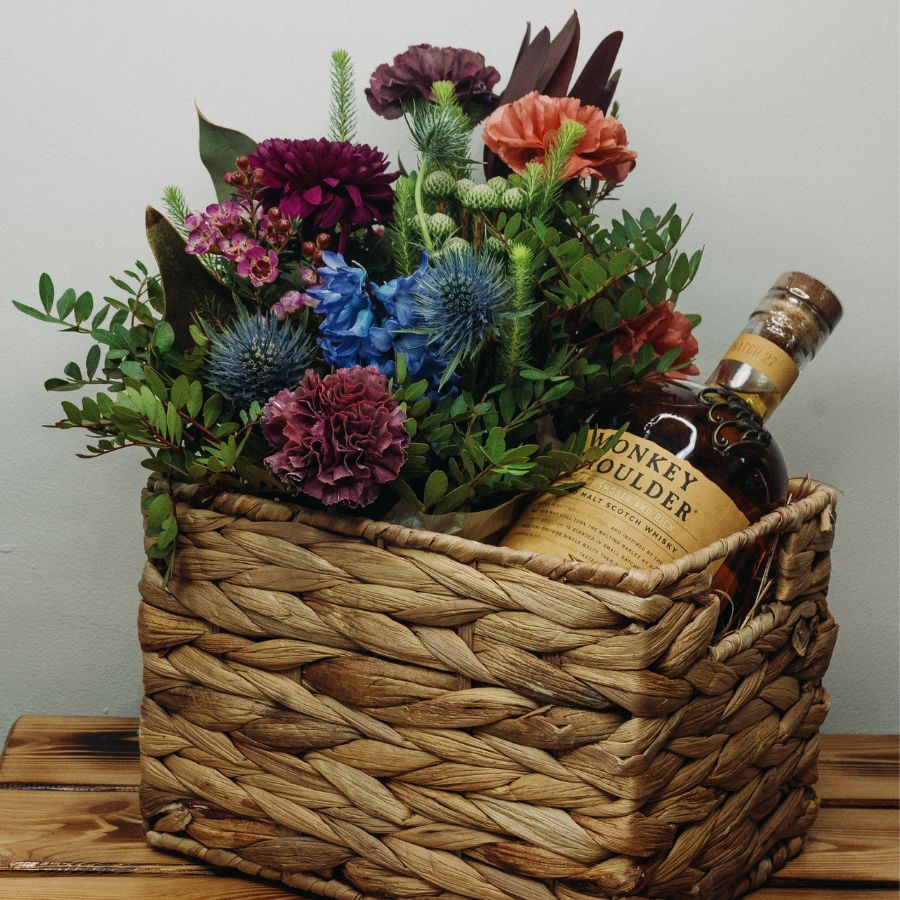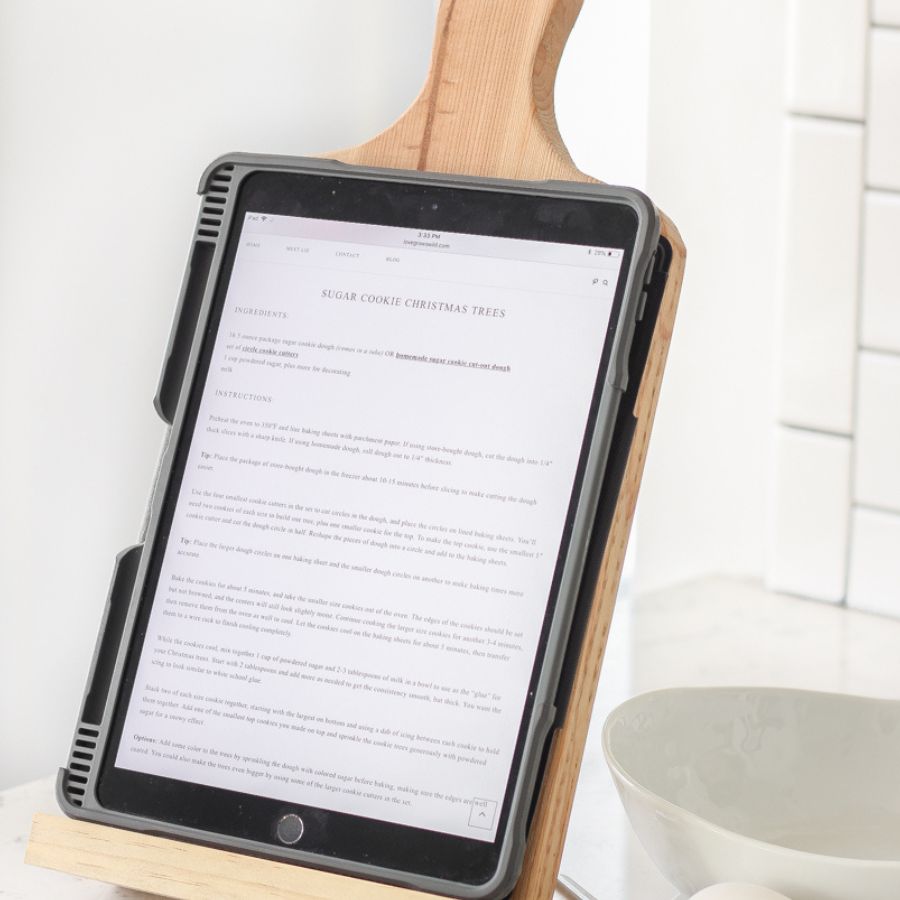 Cutting Board Tablet Holder Handmade Christmas Gift Idea
Practical gifts to make for christmas for the chef in your life. With this customized holder, they can follow recipes while keeping their tablet safe. All you need is a cutting board, a piece of 1" x 2" lumber, and wood glue to pull it all together. You can gift it with its rustic look, stain it, or create unique designs with paint.
Another gift idea for cooks! Start with these cute jars and customizable labels, then fill with homemade spice blends for them to enjoy. These are great on their own, or you can add them to a comfort basket.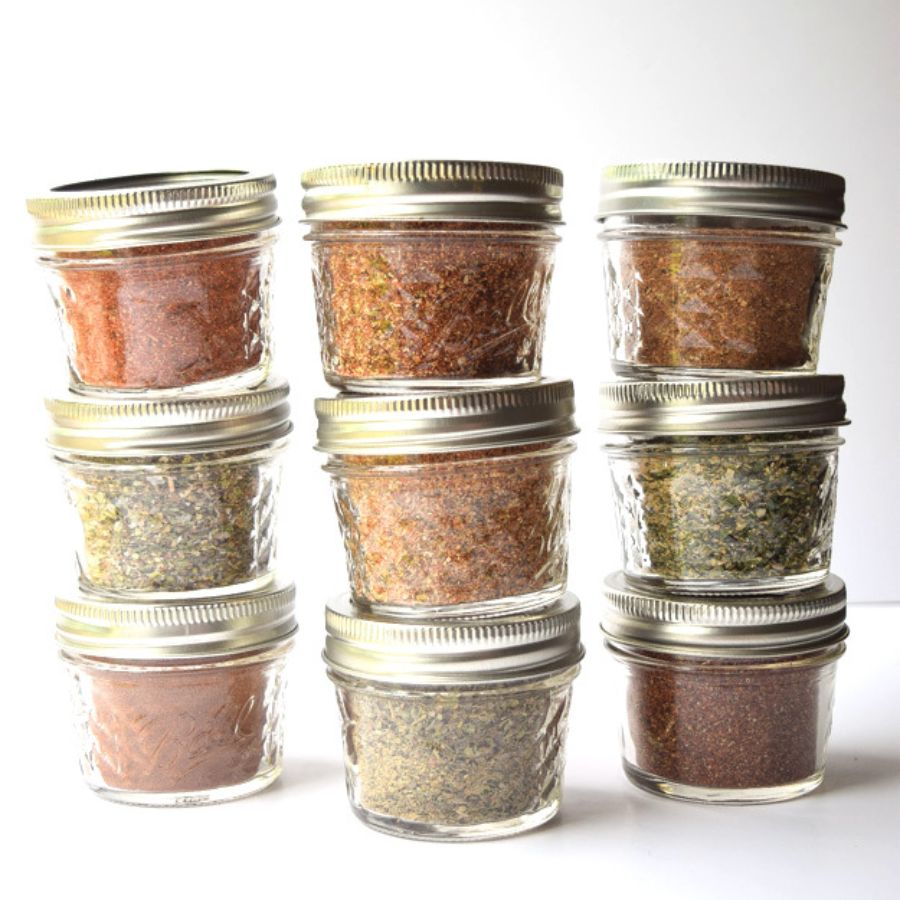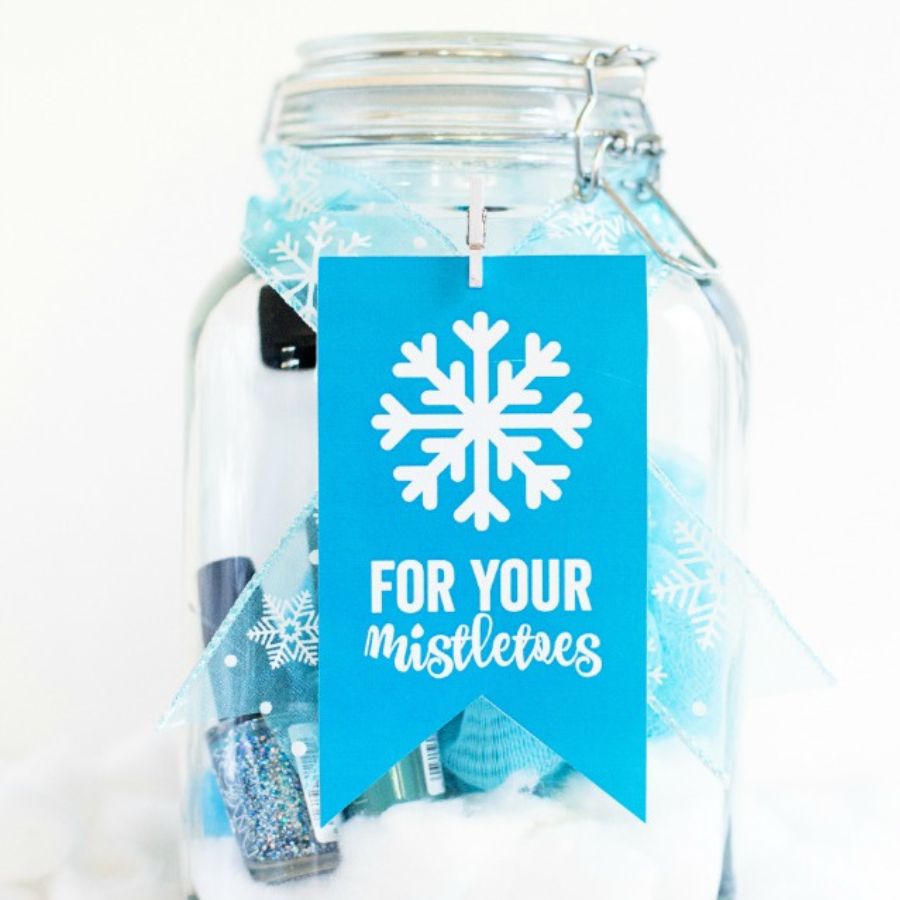 Everyone deserves pampering and this is a great way to spoil your loved ones. It's also much more economical than a spa day! Fill hinged jars with all pedicure supplies, like this nail polish set, files and a foot mask.
Hand Painted Bowls DIY Christmas Gift Idea
If you're creative or need a project for the kids, this is a great DIY gift idea. You can start with these plain porcelain bowls and create unique designs with stencils or freehand with acrylic paint. You can also do this with ceramic serving trays and centerpiece bowls.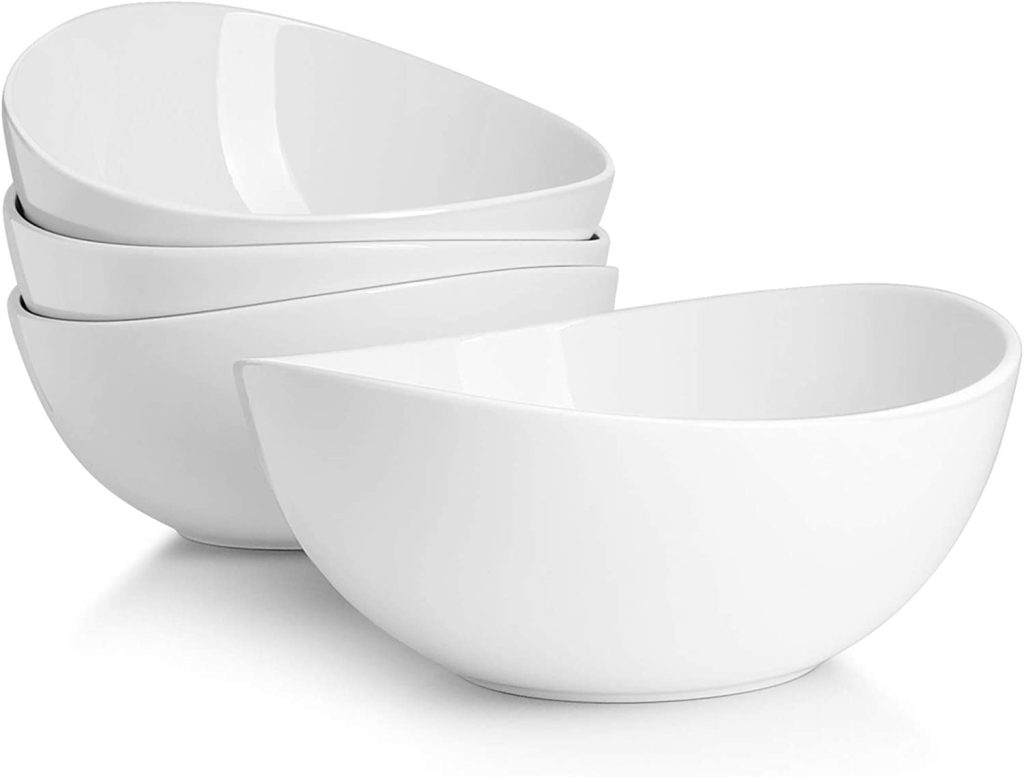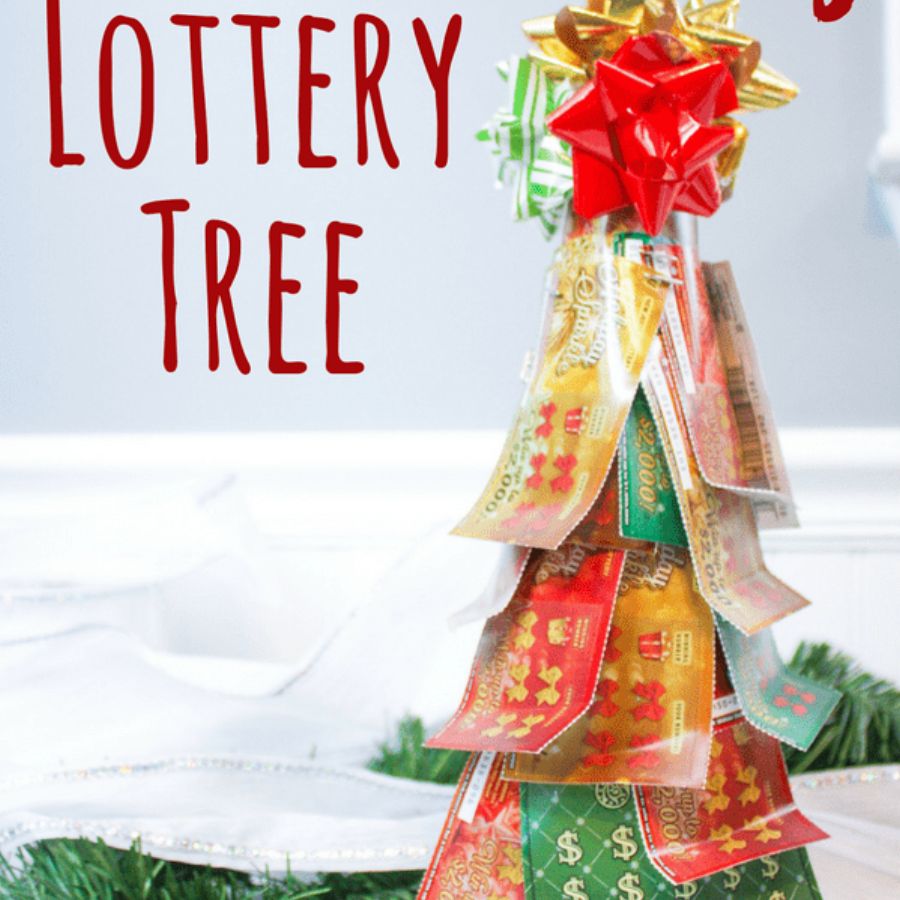 For the ones that seem to have everything, or are just plain difficult to shop for, this lottery tree is the ticket. The best part is it that it takes just a few minutes to put together. Pin lottery tickets onto a foam cone, and you're done! You can decorate with ribbon and bows, but we're sure it'll be appreciated either way.
Snowflake Slime Kit for Kids Handmade Christmas Gift Idea
If you need a fun project to keep the kids busy, this DIY sparkly snowflake slime is perfect. This super simple recipe is fun-plus it can be gifted to their friends and cousins. Simply mix premade slime with snowflake glitter confetti, then fill small, lidded plastic jars for fun stocking stuffers.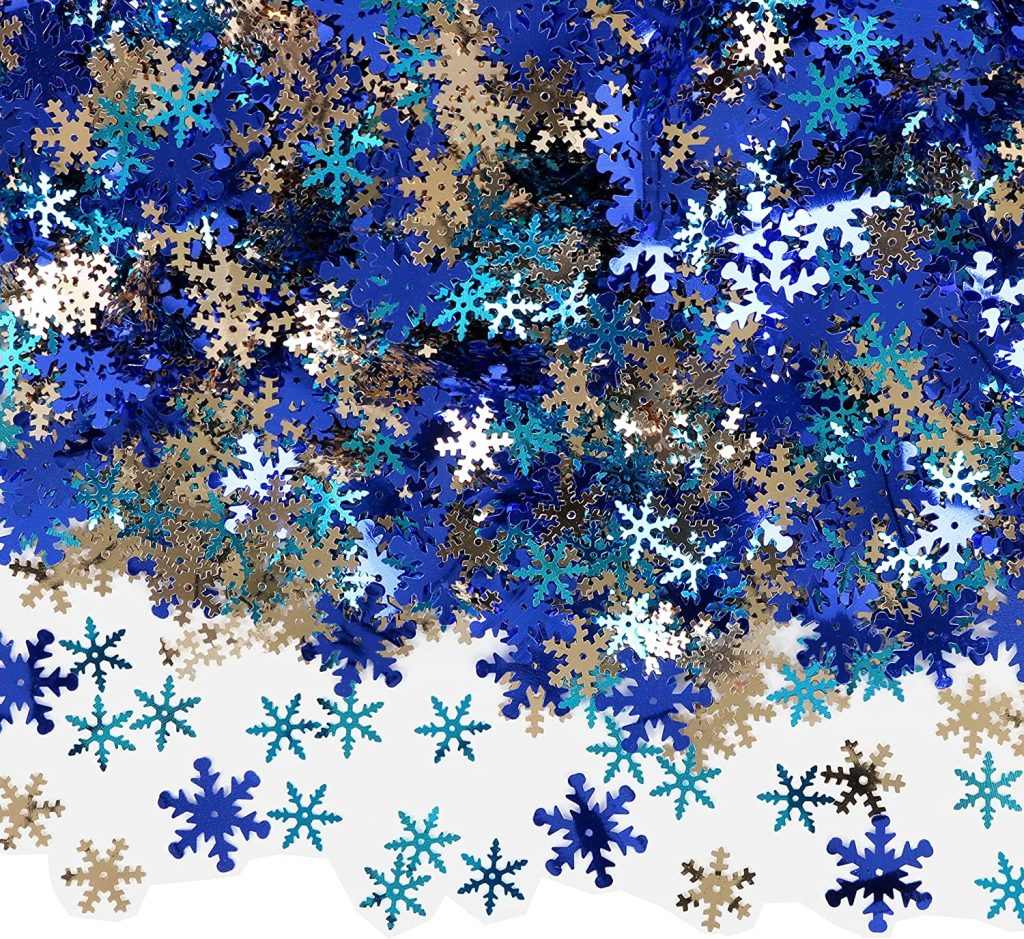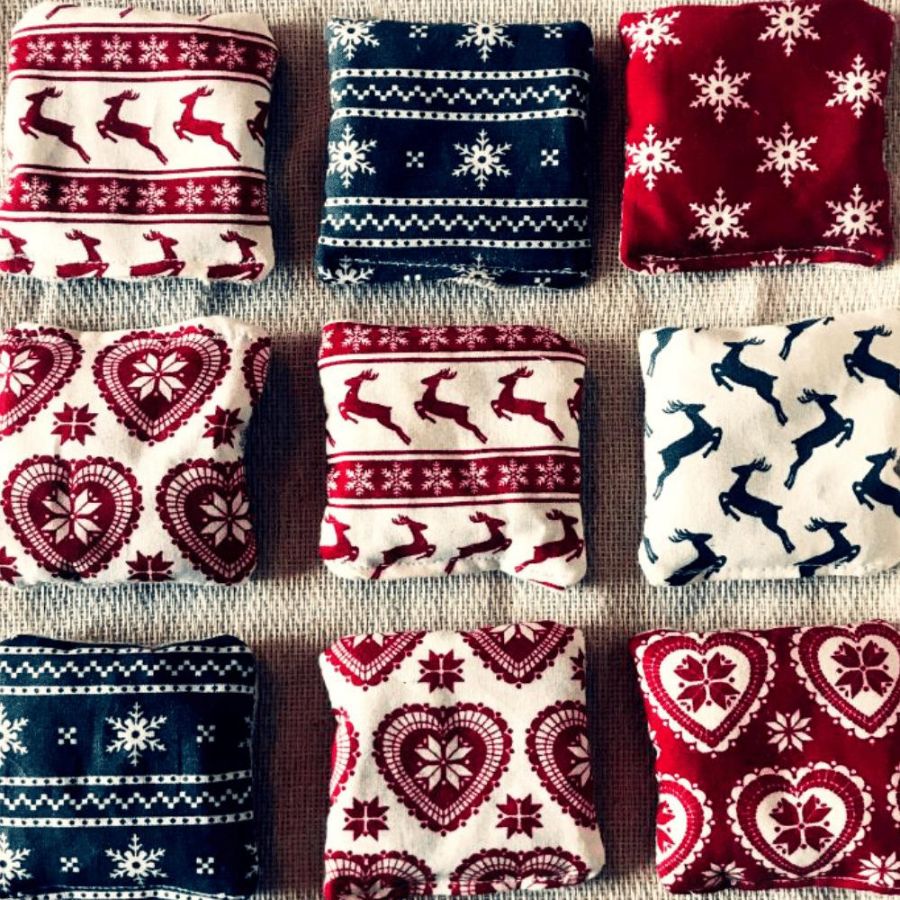 This is a great DIY gift to make if you're handy with a sewing machine. Give your loved ones the gift of comfort with these easy hand warmers. All it takes is some cotton fabric, uncooked rice, and your favorite essential oils. The essential oils are optional, but a nice lavender, orange, or vanilla scent take these to the next level.
Cold winter air and indoor heating make for parched skin during the winter months, and some extra loving care is necessary. Fill jars with this deliciously fragrant and hydrating sugar scrub. It takes just a few minutes to make with sugar, coconut oil, vitamin E oil, and spices.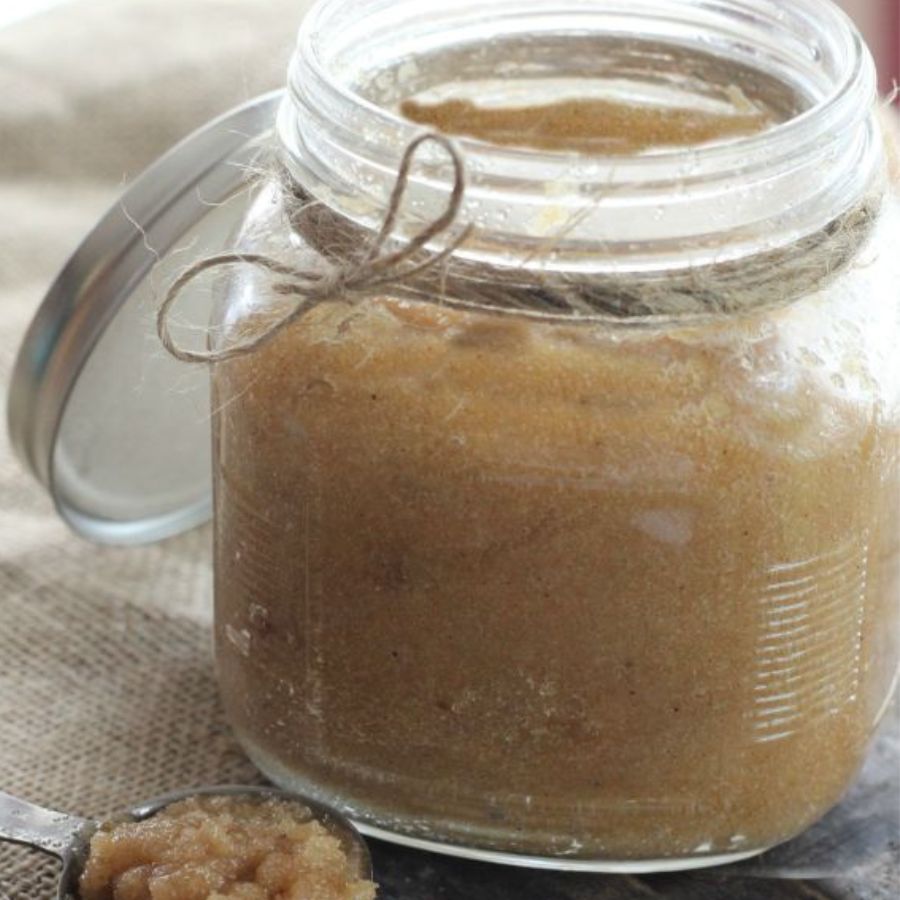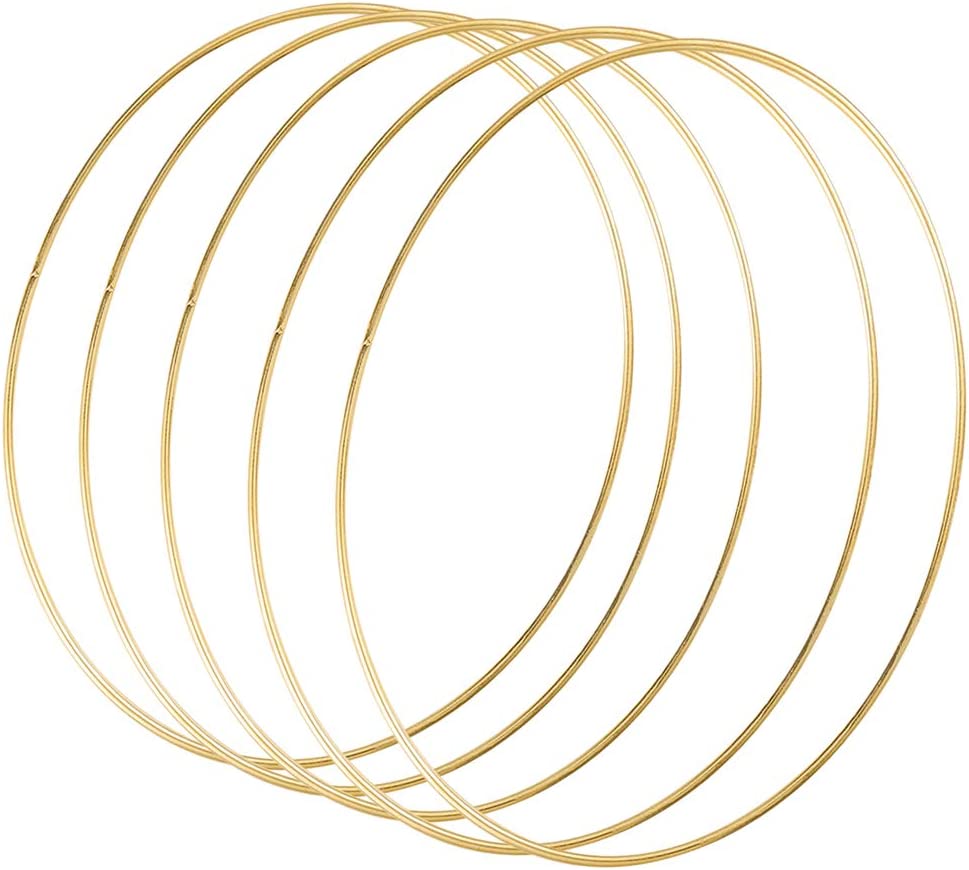 Photo Display DIY Christmas Gift Ideas
Digitized photos are wonderful, but it's easy too easy to file those memories away. Make a heartfelt homemade christmas gifts photo display for your loved ones with this easy tutorial. Wrap yarn or twine around a metal craft hoop in a crisscross pattern to create attachment points for photos. For an extra special touch, you can print photos to attach yourself, or give them the blank display to work with.
No matter if you're looking for employees, coworkers, neighbors, teachers, family, or even your mom, these are just a few ways to make fun, one-of-a-kind gifts. The beauty of these projects is their versatility-they can be tailored to anyone on your list!