Liven Up Your Christmas Sweet Potato Side Dish
Different Ways to Serve Sweet Potatoes at Christmas
Looking for the best side dish sweet potato recipes? There are so many ways to present sweet potatoes, it doesn't have to be the sweet marshmallow covered dish that doesn't get eaten every year. Sweet potatoes are very versatile and delicious. Check out the best sweet potato side dish recipes we found and decided for yourself how to serve sweet potatoes at Christmas this year.
Best Side Dish Sweet Potato Recipes
Sweet Potato Salad
This is a chopped sweet potato and black bean salad wrapped in olive oil and feta cheese.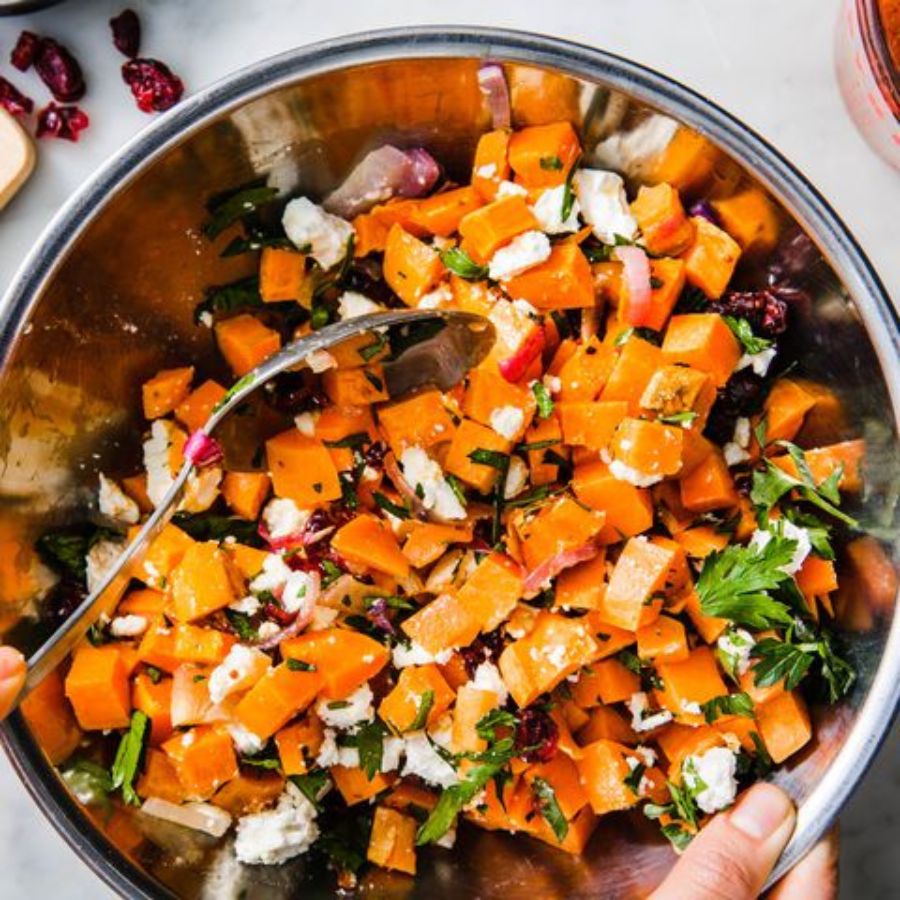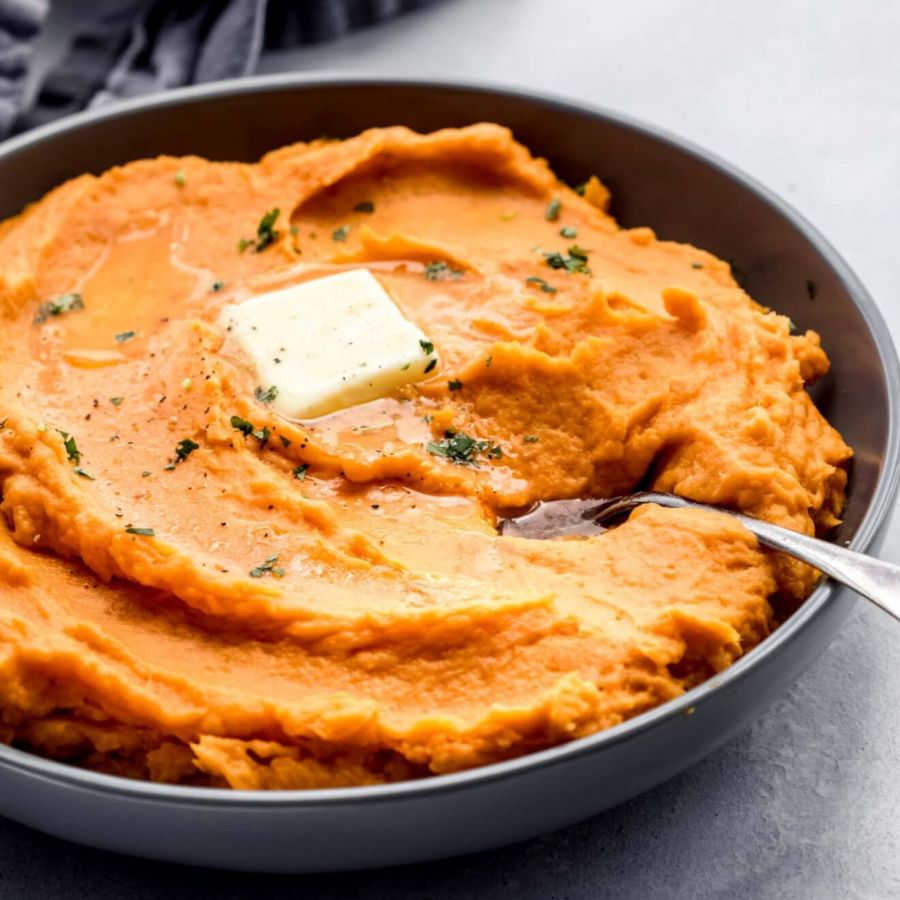 Mashed Sweet Potato
These mashed sweet potatoes are creamy and flavorful. It is a take on regular mashed potatoes made with milk and butter with the addition of parsley.
Maple Roasted Feta with Sweet Potato
This recipe revolves around the roasted feta, so good. It also incorporates farro and a tahini dressing.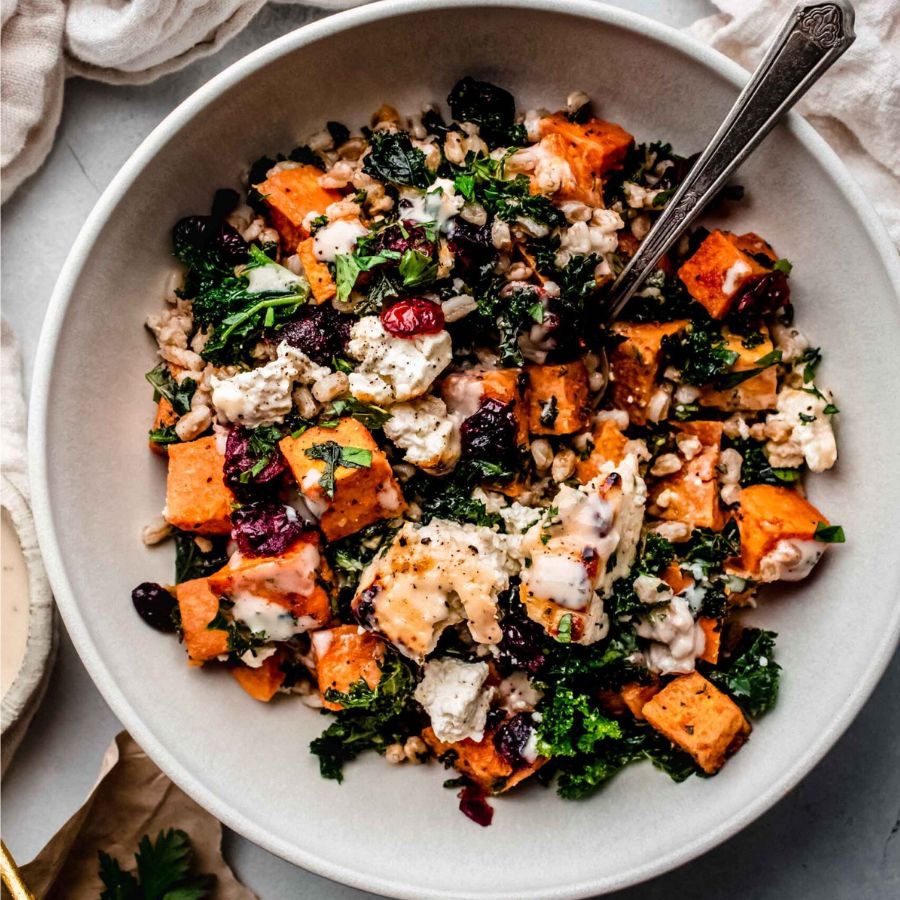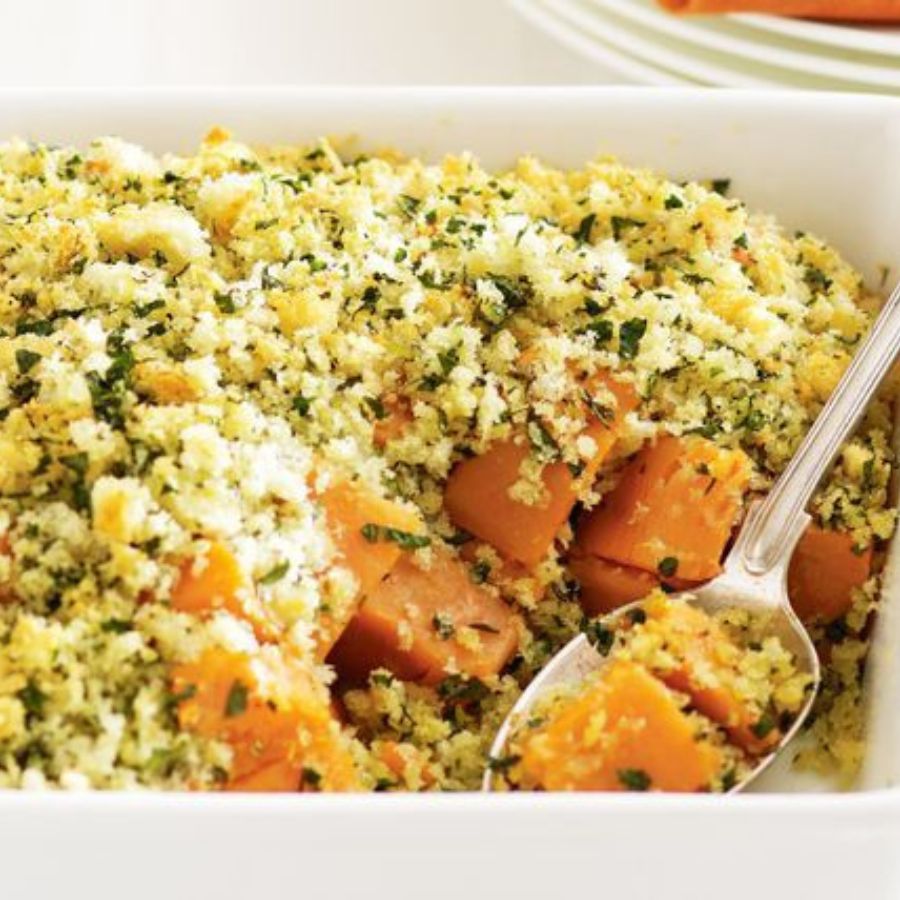 Sweet Potato Herb Crumble
This recipe is more savory that sweet that you'll find the in the maple roasted feta and sweet potato recipe.
Sweet Potato Casserole
If you're going to do a sweet potato casserole, do it with a Southern recipe, the flavor will be amazing, but know that the calorie count is against you. But, do calories even count during the holidays?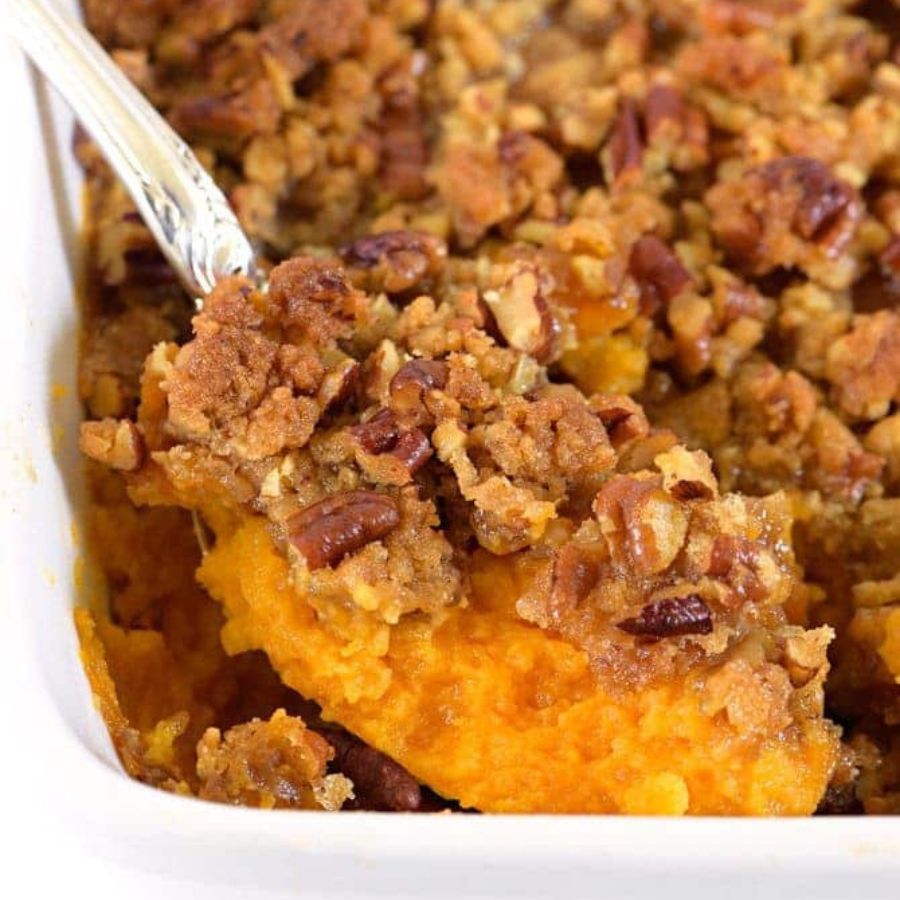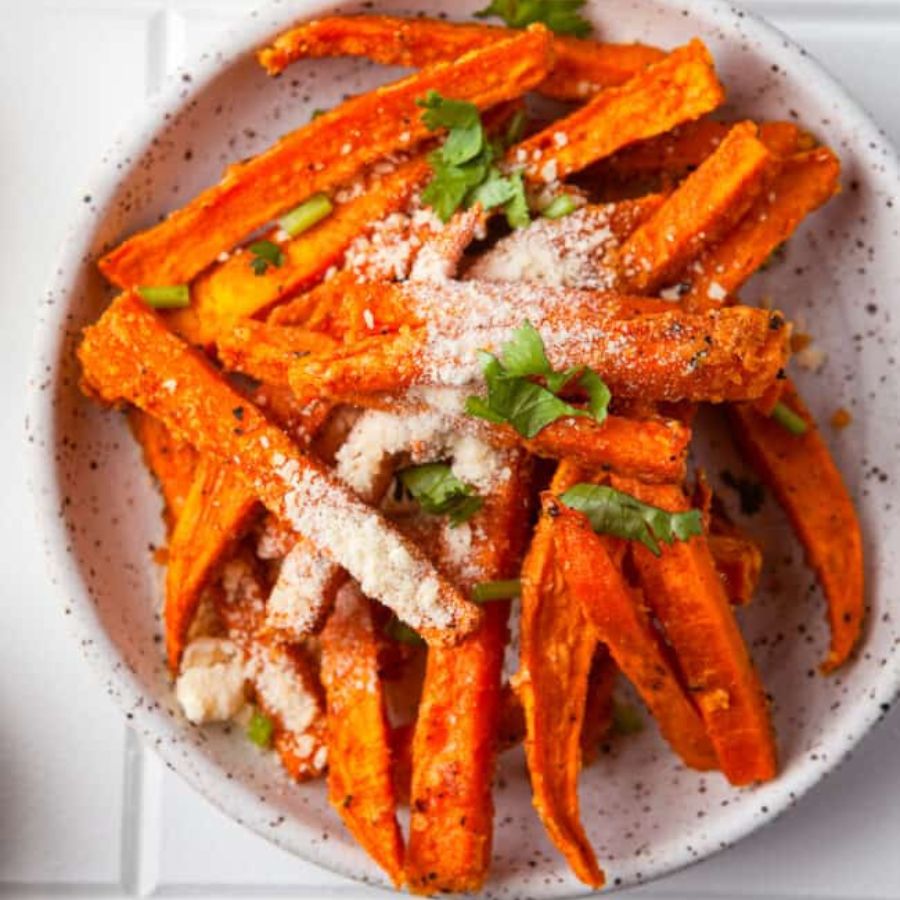 Garlic Parmesan Sweet Potato Fries
Fries at Christmas you say? Yes, these don't need ketchup to go along with them. They can also be used as an appetizer if you can't keep your hands off of them.
Sweet Potato Pancakes with Cinnamon Cream
This is a sweet one, with a cinnamon cream for dipping.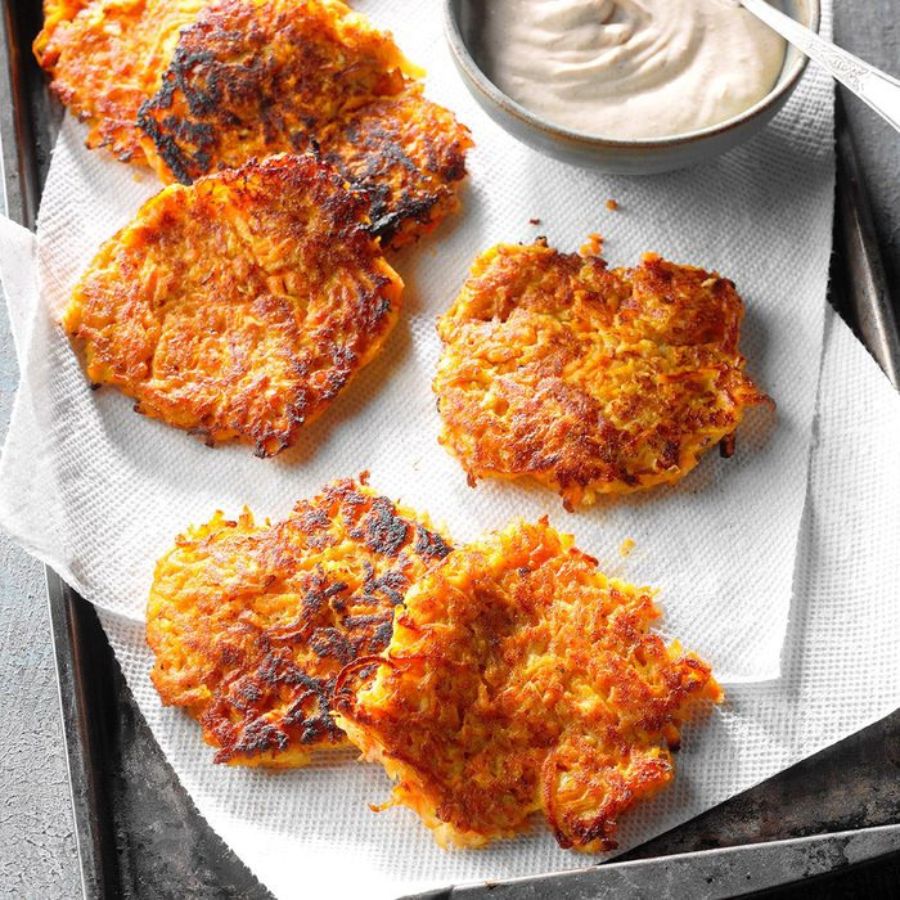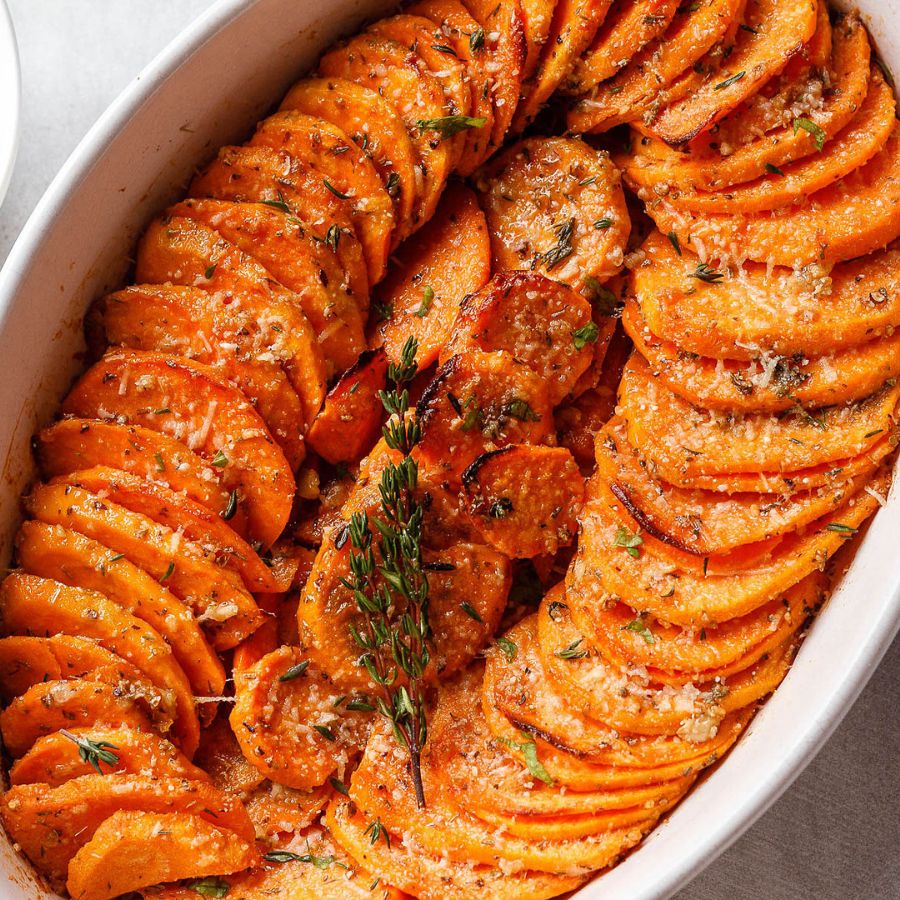 Garlic Parmesan Roasted Sweet Potatoes