Tired of the Regular Potlucks?
This Halloween let's put a smile on the face of your coworkers, or anyone under the age of 100
The office potluck. You can count on it for every holiday. Take this opportunity to get into the spirit with these funny Halloween recipes and liven up those potlucks without bringing just another 7 layer dip. What I like about these funny Halloween recipes is that everything is edible, except the vampire teeth on the donuts. The majority of these funny Halloween recipes are appetizers or side dishes so they will fit in at any potluck and won't take a lot of your time.
Mac-o-Lantern Cheese Bowls
It will take 40 minutes to complete these beauties, but it'll be delicious. The recipe is a simple home made mac & cheese in orange bell peppers cut out like jack-o-lanterns. Cutting the bell peppers should be easier than carving pumpkins, so the faces may come out with a steadier hand. Food Network offers a cooking class on this recipe to help with any questions.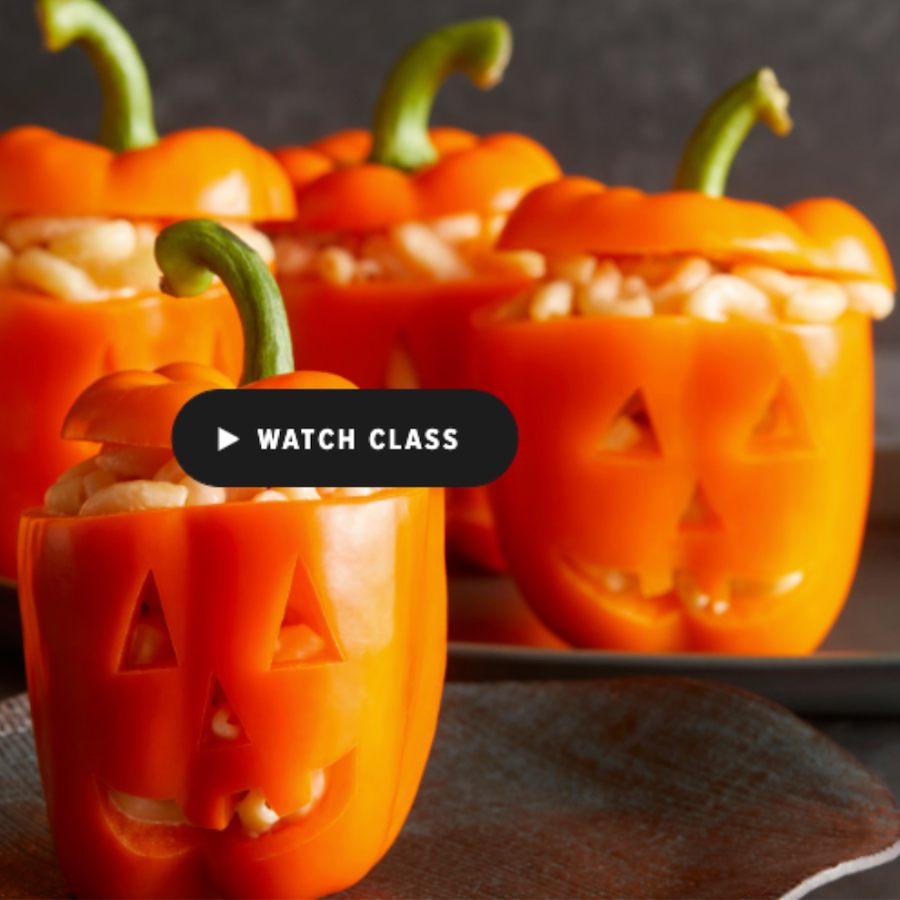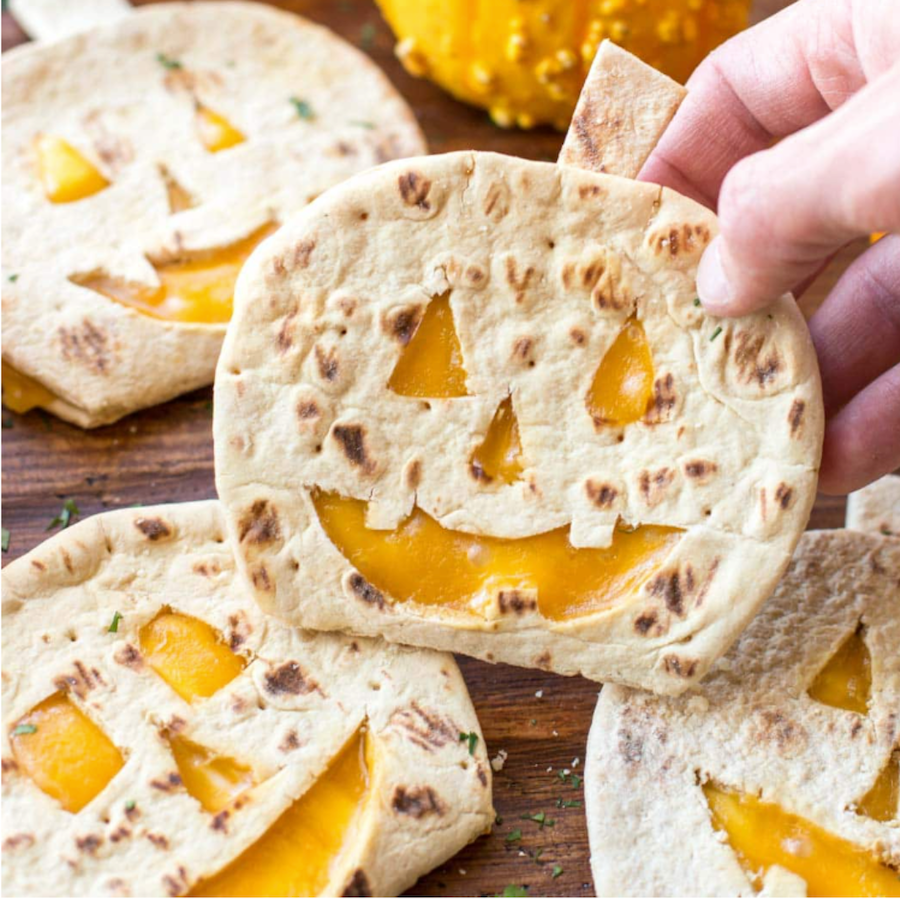 Pumpkin Quesadillas
I've never thought about cutting shapes into my quesadillas, I am mostly worried about the damage the melted cheese would do. It really is a cute idea, and probably started as a pumpkin pancake and evolved from there. This is a simple recipe, you won't even need to look at instructions for. Cut your shapes, add your cheese and grill away. This will be hard to take to a potluck considering you'll want to serve them hot. You can always make them to order, or double check their reheated taste.
Spooky Spinach Dip in a Bread Bowl Cauldron
The recipe will take 2 hours to complete. The cauldron is a combination of a hallowed out pumpernickel round loaf and breadsticks twisted together. The dip is a simple, yet creamy spinach dip.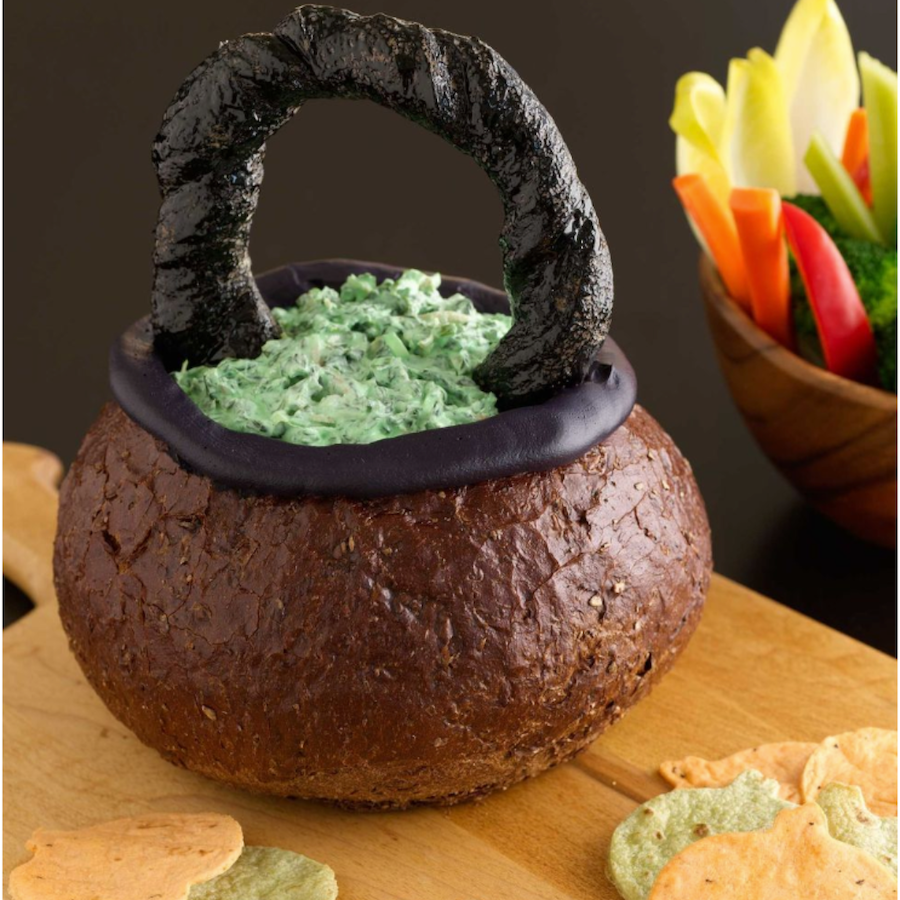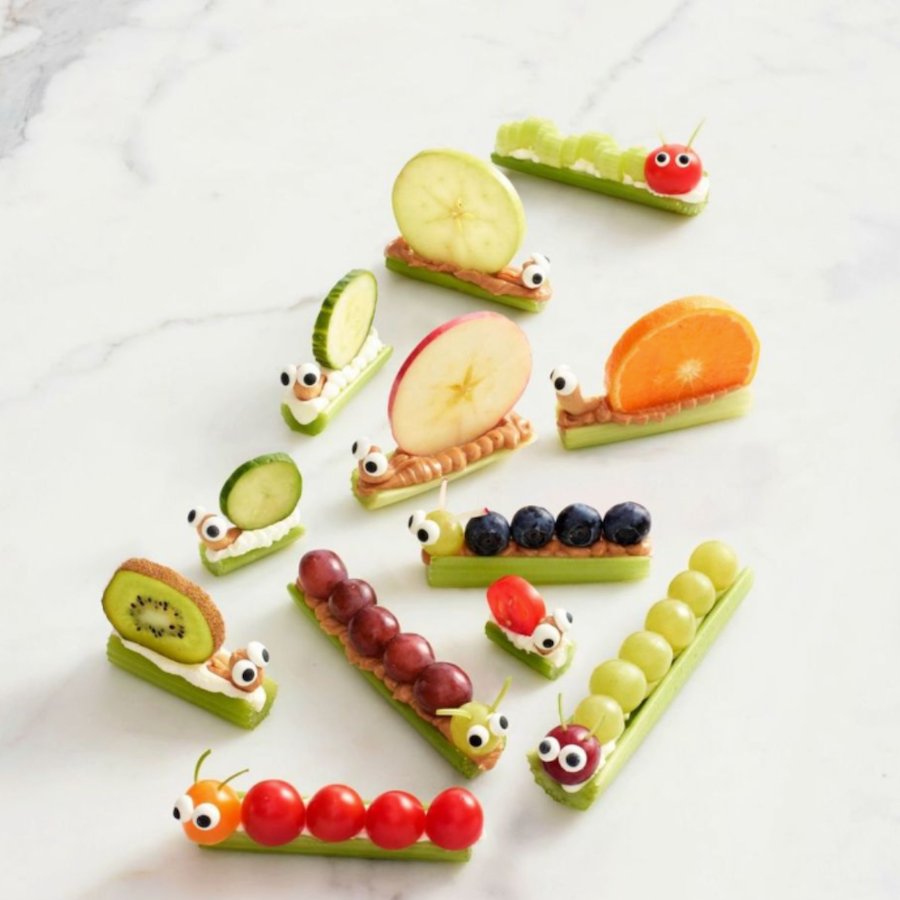 Celery Snails & Caterpillar
This is one of the healthier options of the funniest Halloween potluck recipes. It is a clever way to eat your fruits and vegetables. It's a take on ants on a log, but it creates 1 animals instead of many ants. Celery is the base of all these cute little animals, topped with kiwi, orange, tomatoes, grapes, olives. Sure to get a laugh from your boss. And hey, way to think outside the box.
Severed Toes in Bandages
These severed toes are a take on pigs in a blanket. This is a 30 minute recipe, with the bulk of the working being wrapping the pie crust around the cocktail franks. To top the illusion off, add a bowl of blood (ketchup) for dipping.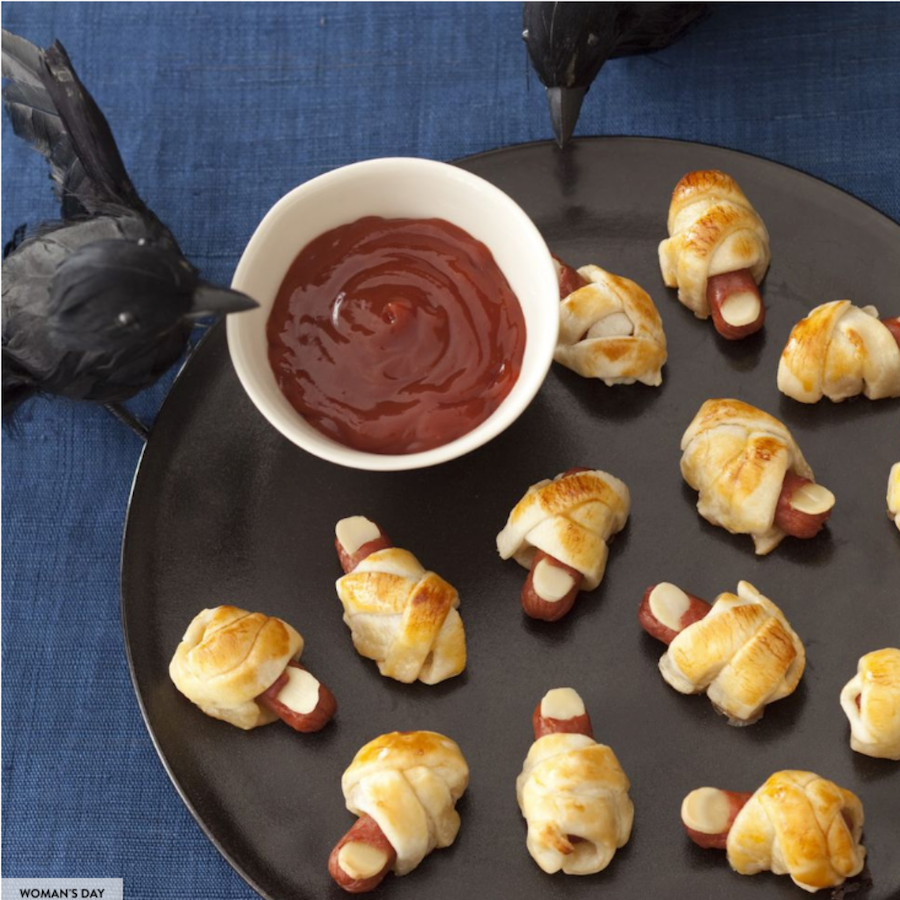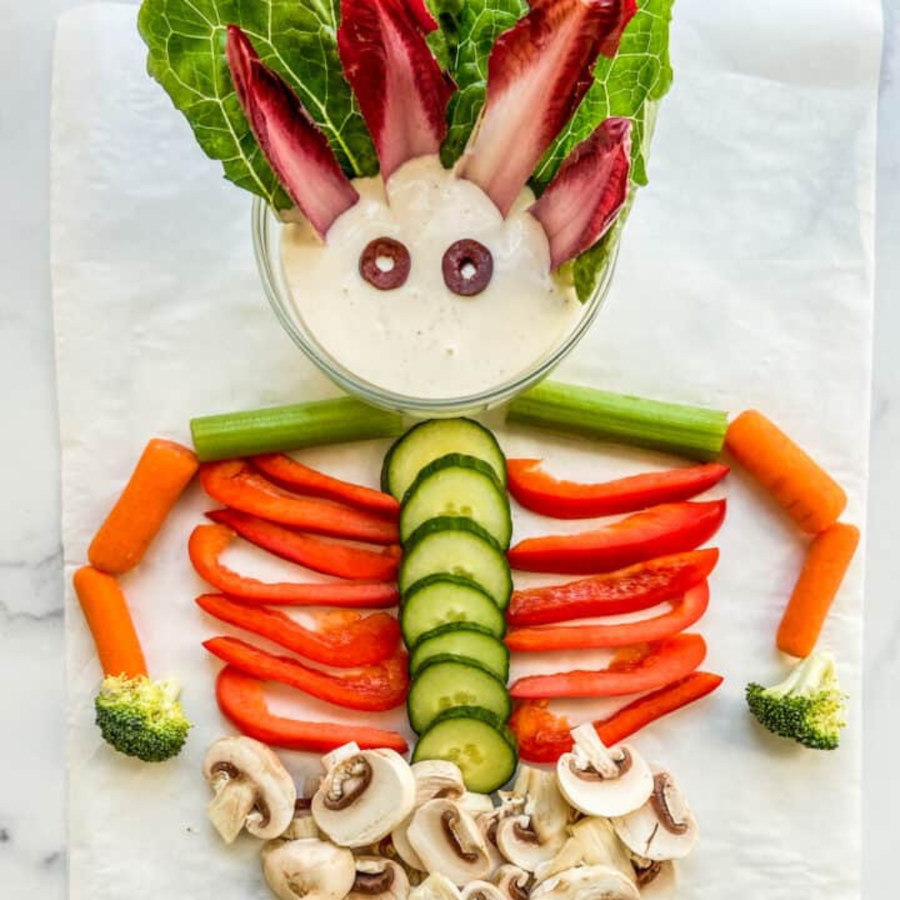 Veggie Skeleton
Every party needs a veggie tray that will barely get eaten. Isn't it funnier to eat the skeleton's arm instead just a celery stick? This recipe comes from This Healthy Table and includes a ranch head, carrots, mushrooms, bell peppers, celery, tomatoes, and broccoli. I don't do well with raw broccoli, so I would substitute that, and somehow find a way to put in more olives.
Blood-Splattered Petit Fours with Sugar Glass
Is it real glass or can you eat it? Just think of all the skeptical faces that try and eat this. Your performance review may come a little sooner this year, and there may have a psychological evaluation component. Enjoy!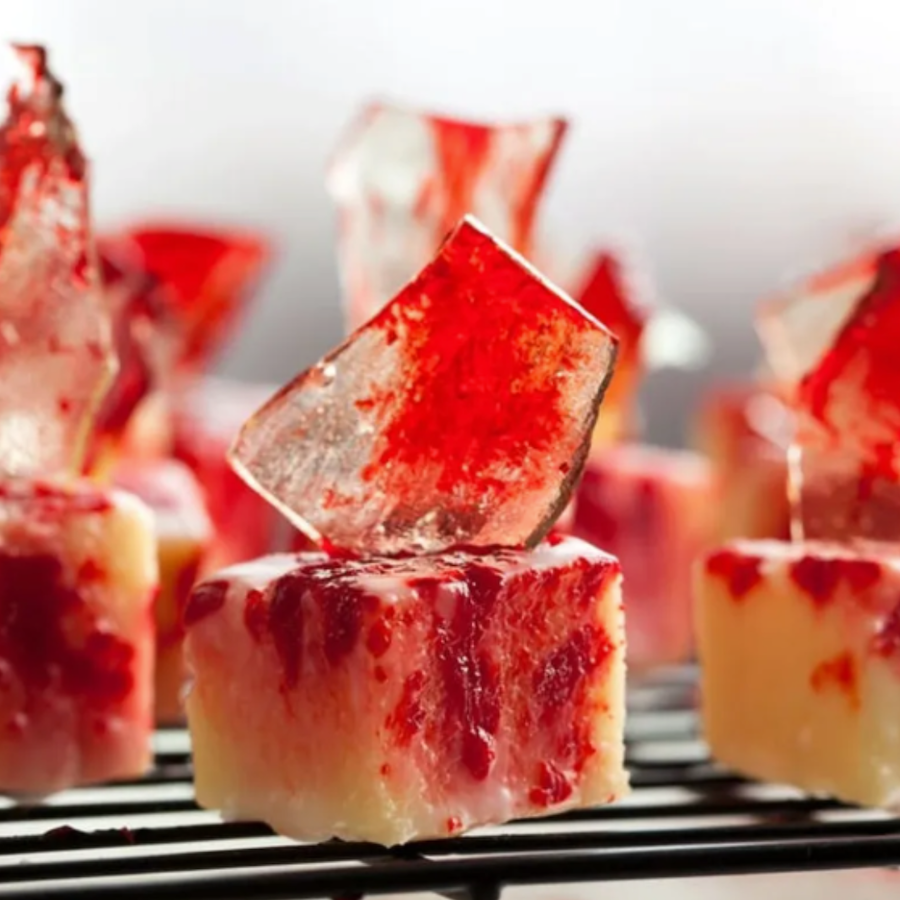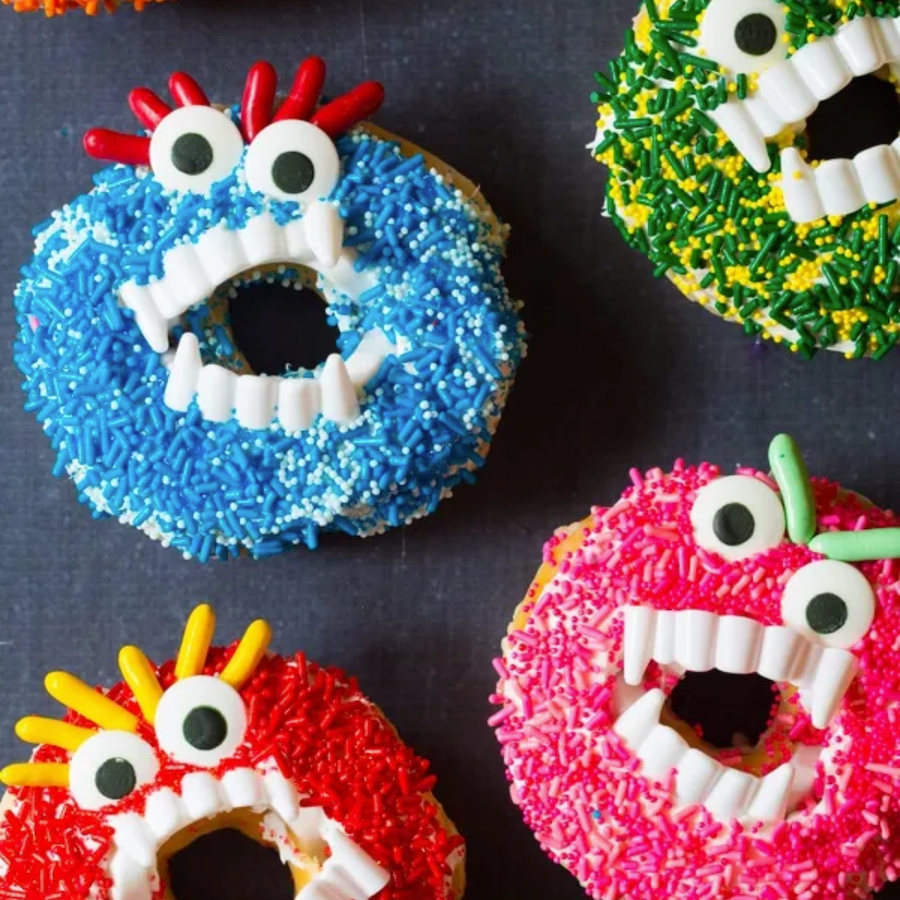 Monster Donuts
The recipe says it'll take about 10 minutes to put all these donuts together. It starts with a pack of glazed donuts, a layer of frosting, a dip into sprinkles, candy eyes and hair, topped off with monster teeth. These donuts will also give each coworker teeth that they may or may not wear during the rest of the work day.
Spaghetti Squash Puking Pumpkin
This may be my favorite of the funny Halloween Recipes. It isn't just plain spaghetti squash, it's a pesto spaghetti squash. Kudos Kitchen by Renee raves that the taste is amazing and you'll be the one puking because you've over eaten. So, as a perk, you can also use this pesto spaghetti squash as its own dish year round.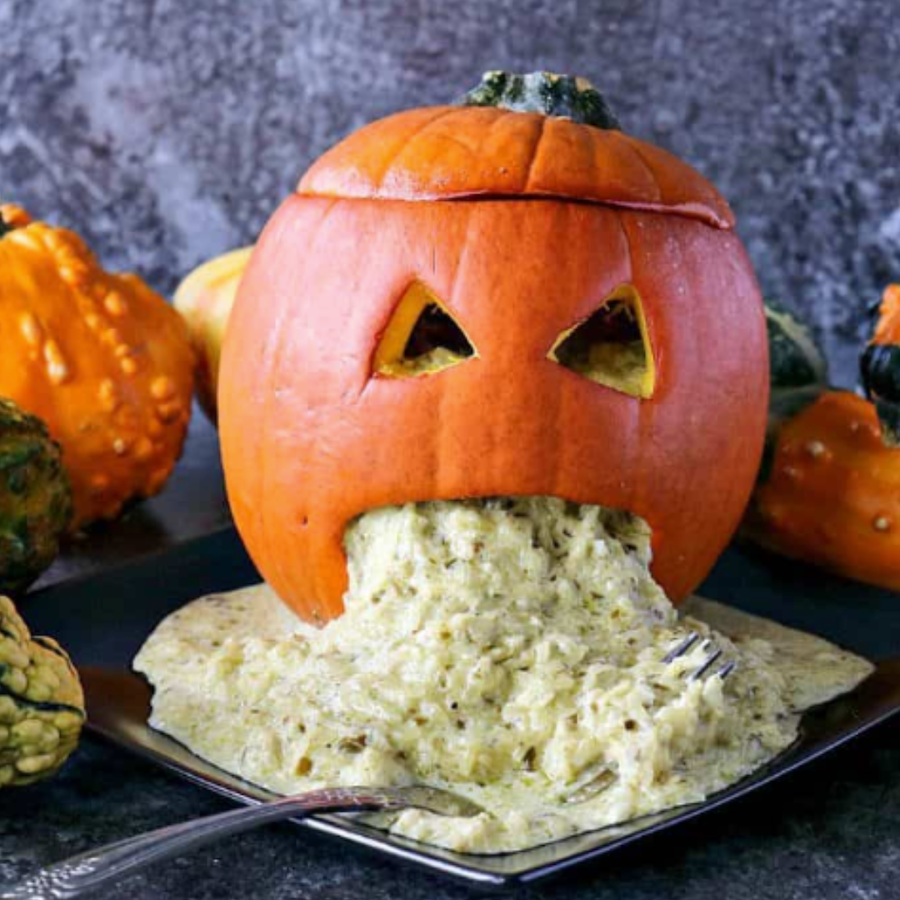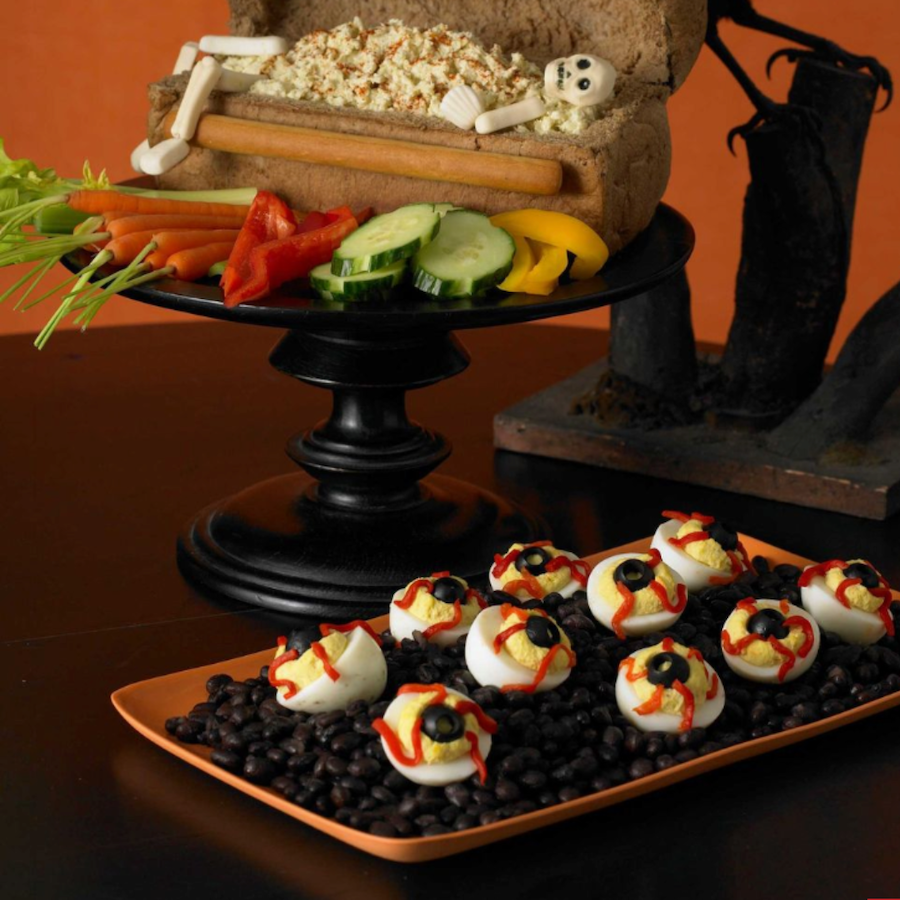 Bloodshot Deviled Eyeballs
Deviled eggs aren't just for Easter anymore. This funny Halloween recipe takes the most time out of all the recipes on our list, toping out at 1.5 hrs. The time comes down to boiling the eggs and refrigeration time and assembly. These deviled eggs should be pretty easy to transport and refrigerate until potluck time!
If you like our funny Halloween recipes, check out some of our other Halloween recipes.