Serve one of these holiday pleasers at your parties
With all kinds of ghoulish food to serve at parties it's time that halloween drinks made came along to give the 1 – 2 punch, really pulling the festivities together. Some of these recipes aren't kid friendly, but for the most part you can add and subtract ingredients as you see fit. It isn't just the drink that adds to the atmosphere, but also the presentation, not all of these are a red solo cup kind of beverage.
Berry Eyeball Punch
This is a clever way to get edible eyeballs. This is all fruit based with lychee and blueberries combining to make the eyeballs. The lychee will absorb the juice to get the red lined shot to add a creepy factor. The punch does require at least 2 hours to chill sufficiently before serving. It does call for serving over ice, if that is too much in the glass consider putting the punch in the freezer for a bit.
This recipe also has an option to transform into a more adult beverage.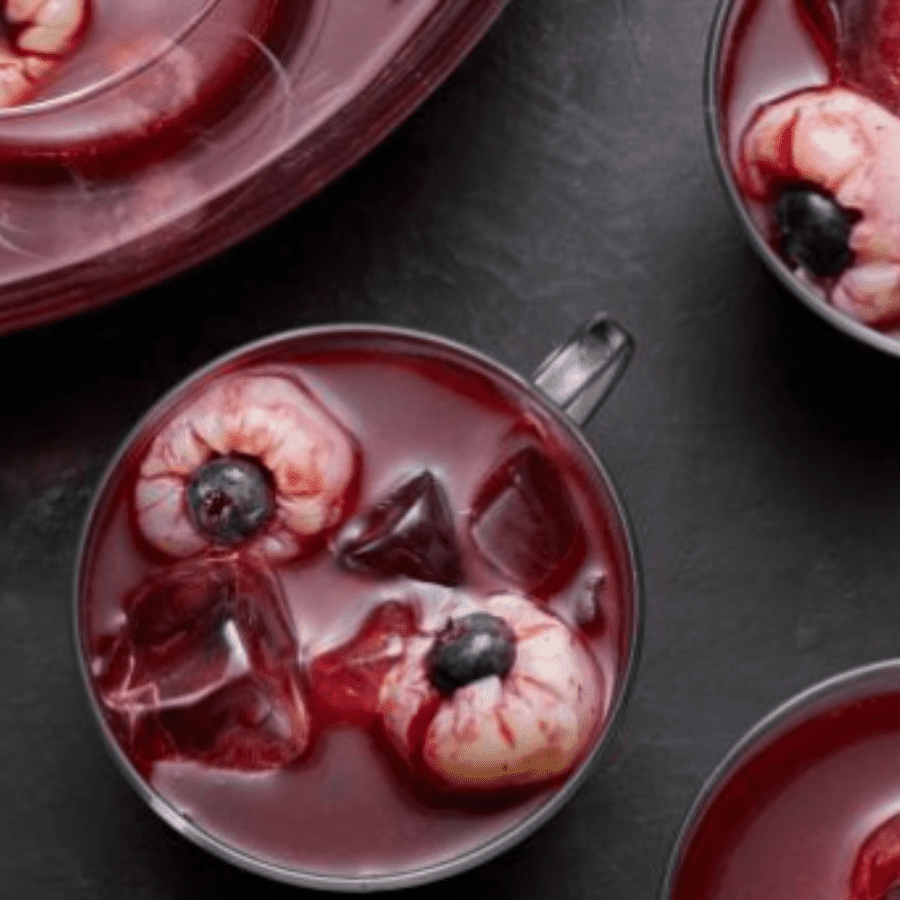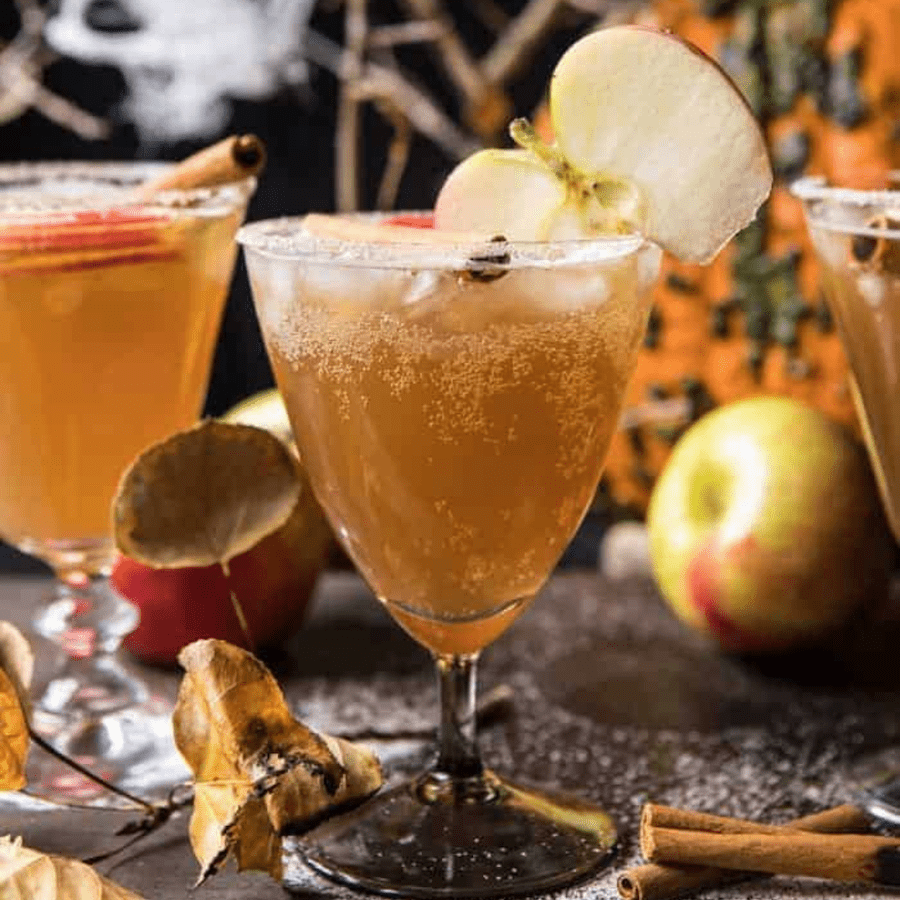 Haunted Orchard Cocktail
This drink definitely has a bite. Straight from the Legend of Sleepy Hallow's haunted orchard, flaming pumpkin head, and old dutch church comes this apple and spice beverage. Starting with the presentation, the rim is covered in cinnamon sugar and garnished with slice of apple, including a bit of the core for extra creep factor. Cinnamon sticks are also floating a top the beverage to give it a proper stir.
The bite of the beverage is all apple, cinnamon, and ginger. It also does come with the adult beverage option to pack a punch.
Poison Apple Punch
Straight from the Wicked Witch to your party comes this Poison Apple Punch Halloween drink. This apple beverage focuses more on fruit with apple cider, sparkling cranberry/apple, with lemon and orange zest. Is it complimented with ginger, cinnamon, and cloves, a regular apple pie in beverage form.
The garnish on the punch is apple slices with gummy worms winding their way around. The punch also offers the adult beverage option.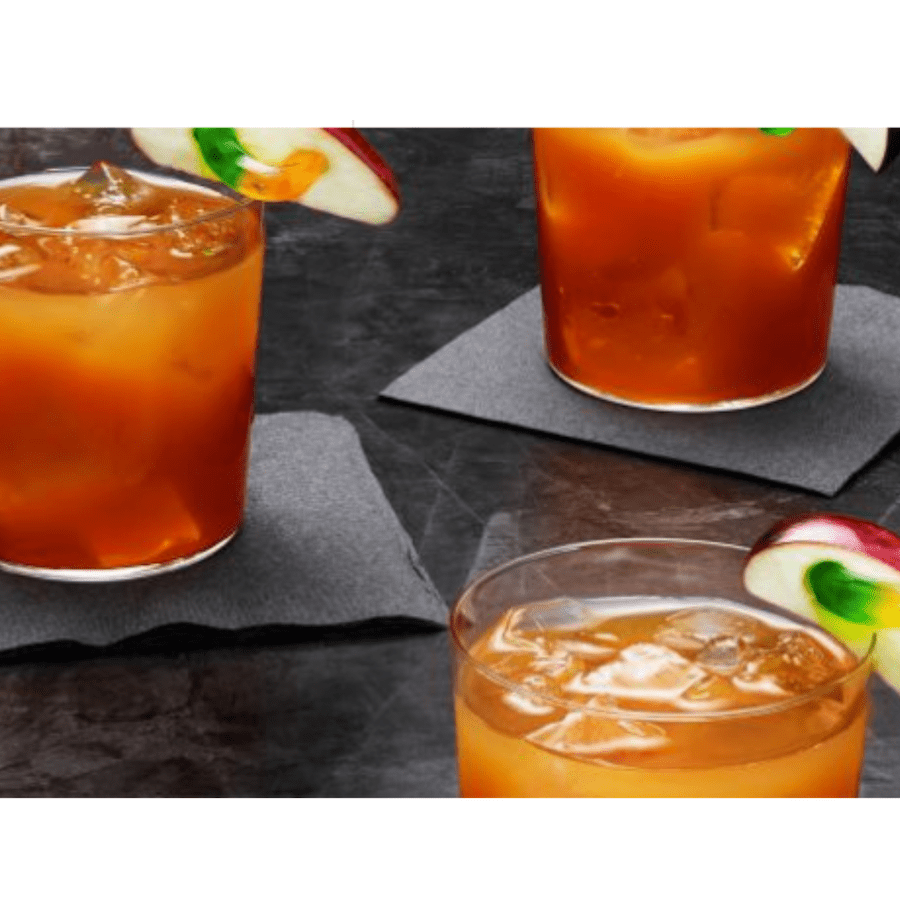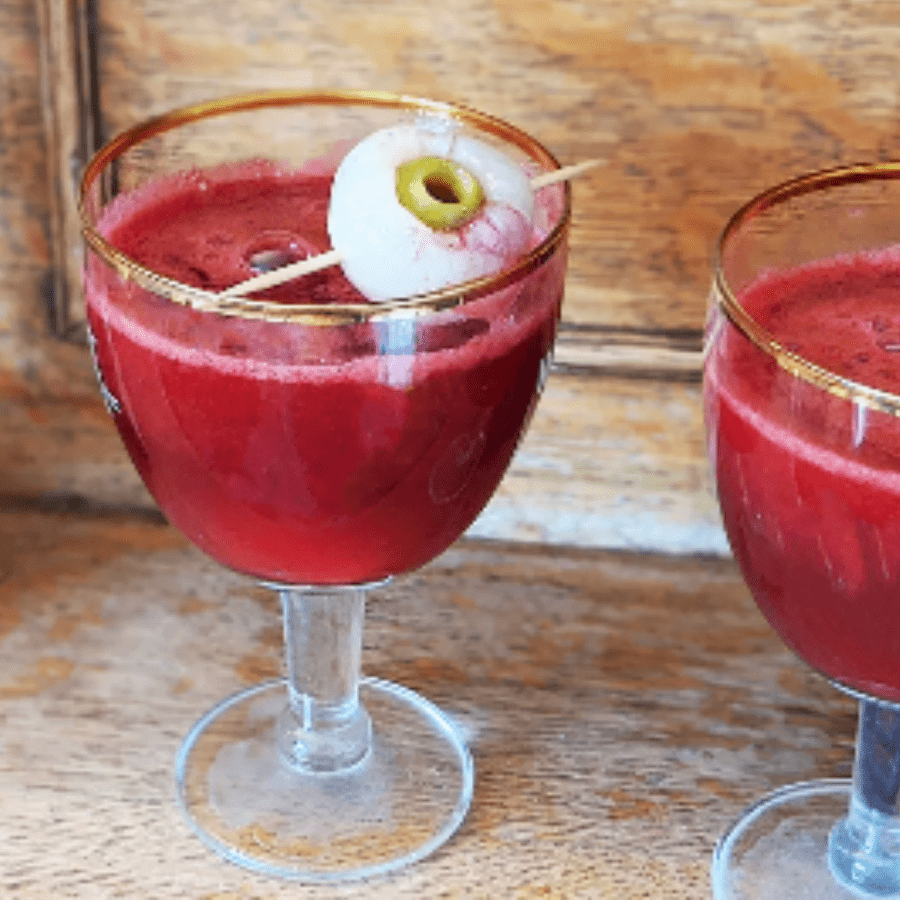 Beastly Blackberry & Bay Lemonade
This Halloween drink comes from across the pond, where Halloween actually was born (Scotland) so the ingredients and measurements will be a little different. It's still comparable to ingredients and measurements you can find in the US. It will also include the stove. It's the taste of bay leaves combined with lemons blueberries and bubbles, garnished with lychee.
Note on ingredients: Caster sugar is a refined sugar, and I recommend substituting the olive for a blueberry.
Mulled Pear & Cranberry Punch
This is a hot Halloween drink, and very British. They like to mull a lot of their beverages, it's a nice option compared to tea all the time. Here it's pear cider, pear juice, cranberry juice, dried cranberry with cinnamon sticks and vanilla pods. It is full of spiced flavor, and an adult beverage addition option.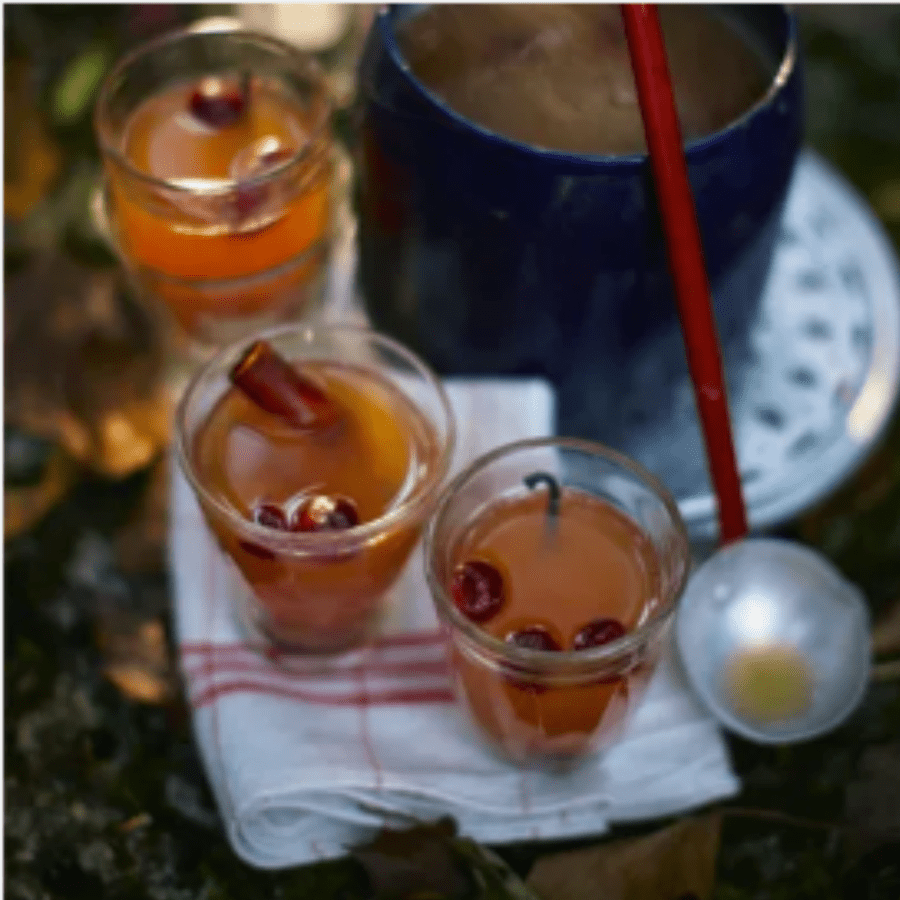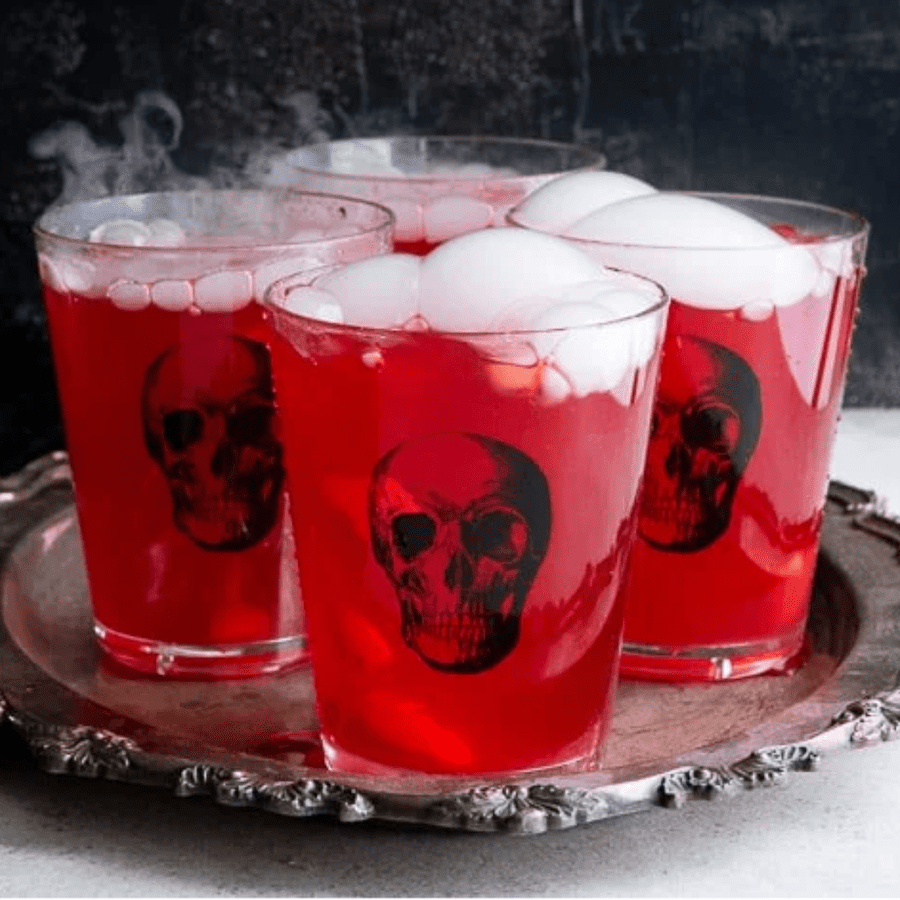 Slow Cooker Vampire Punch
Here comes the Halloween drink that smokes, and can be served warm or cold. It's full of sugar and is blood red, both of those reasons are the red hots the recipe calls for. The recipe does call for a slow cooker, but it is as easy as it gets. It's Hawaiian punch, ginger ale, and red hots. The kids are going to love it.
Blood Orange Vampire Punch
I know what you're going to say, "you just listed a vampire punch." Yes, I did. But, there's more than 1 way to get there. One has a lot of sugar. The other offers blood orange instead of red hots. This also has a bit of a tart side with cherry juice. The garnish to this drink is dripping blood (red gel icing) dripping down the rim of the container.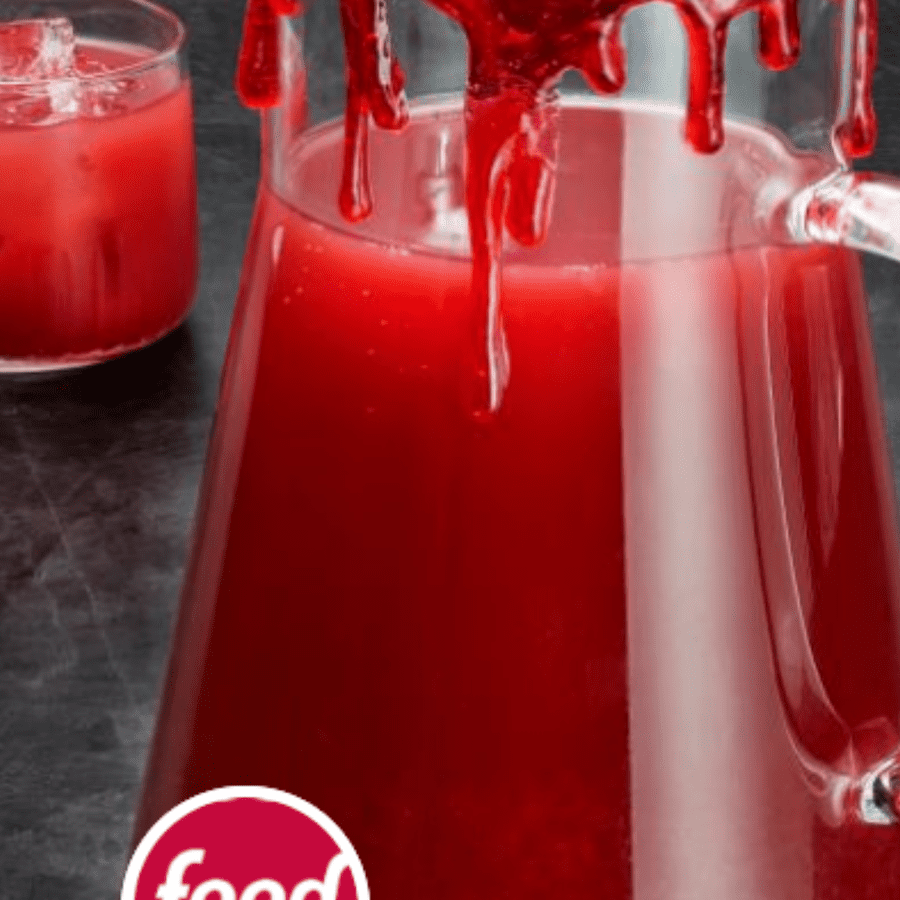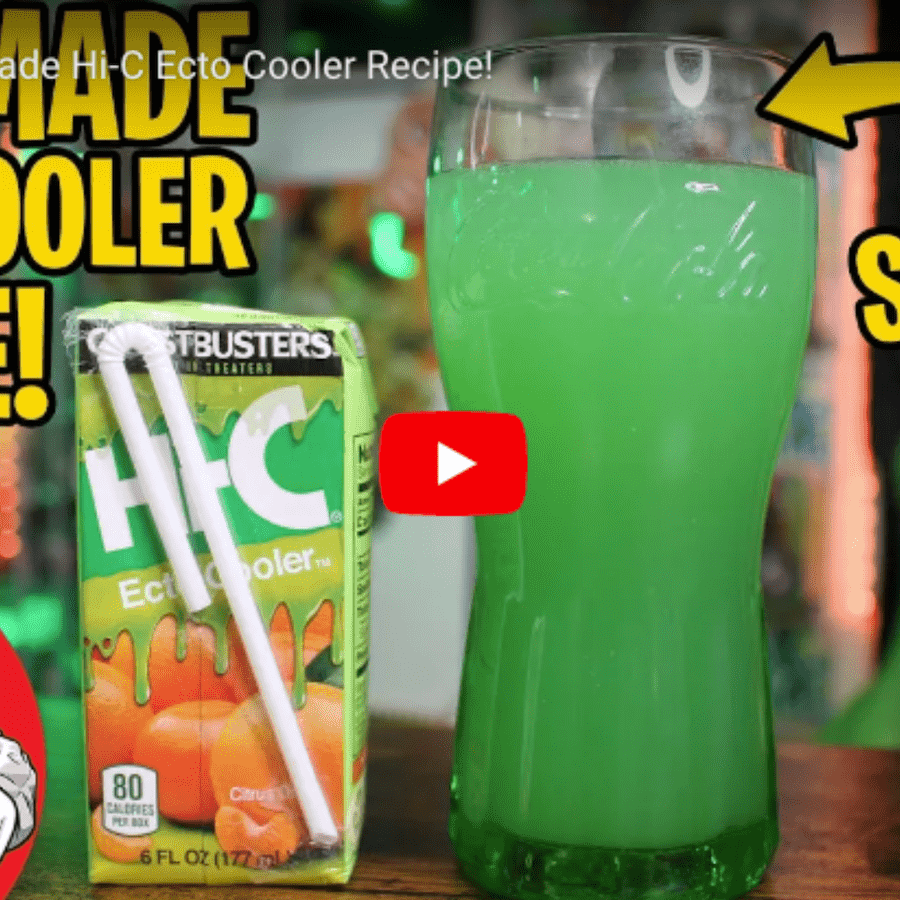 Ecto Cooler
Since there's a new round of Ghostbuster movies, it's time for your kids to enjoy what Hi-C brought to you as a kid. Ecto Cooler. This is a lot of fresh fruit juice, with a bit of tang, powdered lemonade, and blue food coloring.
Harry Potter's Butterbeer
This is a Harry Potter butterbeer copycat recipe, but the best part is it only takes 10 minutes to make. It has a cream soda base with caramel and butter extract, topped with whipping cream, butterscotch and powdered sugar.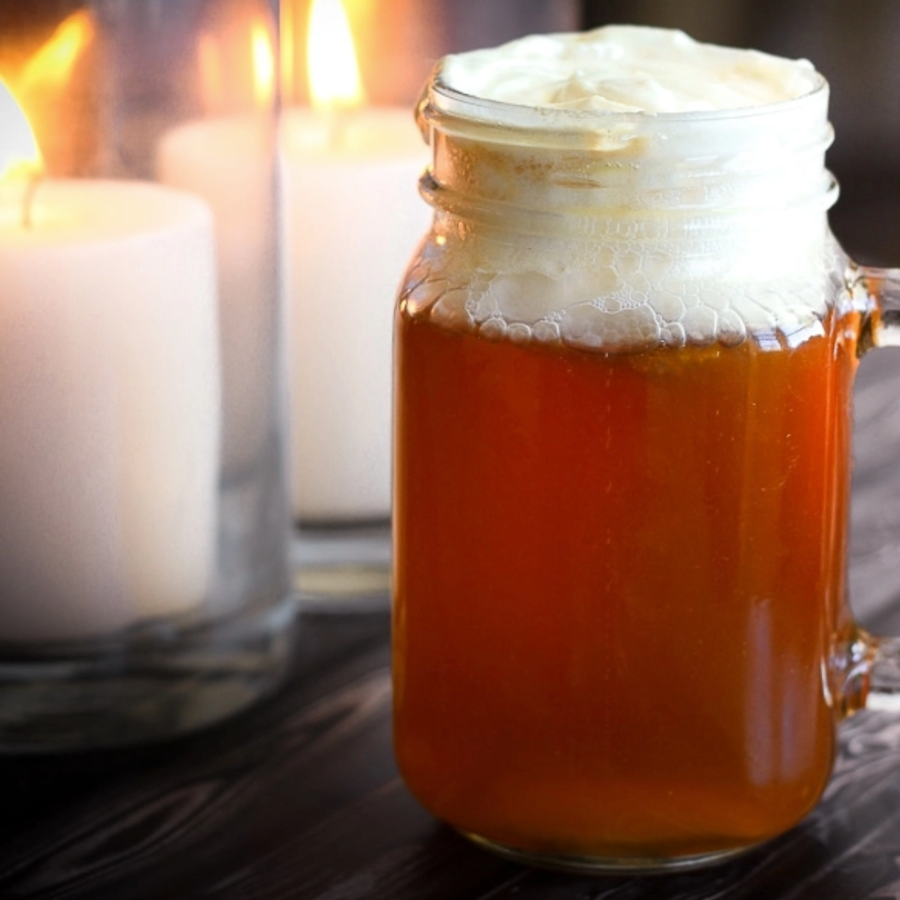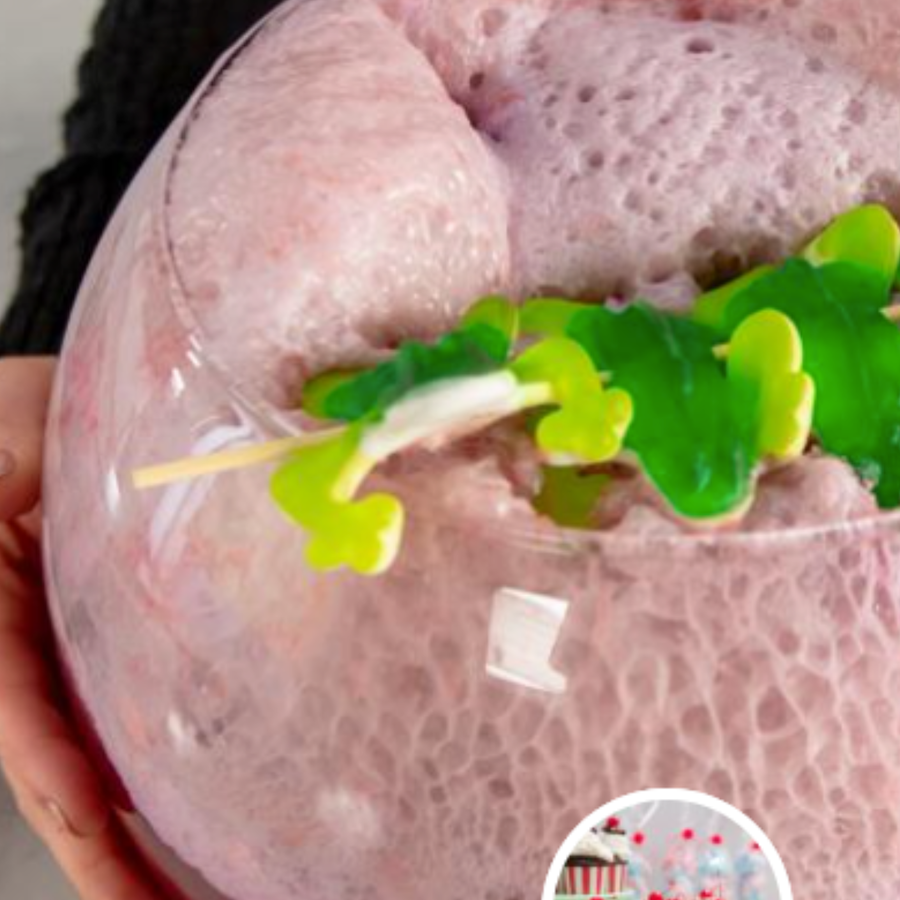 Fizzy Hocus Pocus Punch
This type of punch was always my favorite as a kid. It starts with frozen concentrates and ends with scoops of ice cream. This recipe is a lot of stirring and scooping. The ice cream will give the punch a fizzy look and taste. The recipe also recommends to garnish the beverage with gummy frogs on a stick, pulling in the image of mystic swamp. Bottoms up!