The Season When Every House is Haunted
Halloween season is finally here and it is time to consider your halloween decorations! Festivities of the season plus normal life also make this a hectic time of year. For those of us with limited time and a love for Halloween, here are some fun, easy and affordable decorating ideas. Some of the options you can get from Amazon, and others you can make right in your own backyard.
Lighting
Lanterns
Lighting and music are great mood setters, and excellent Halloween decorations. Limit the light, and set your intentions in your Halloween decorations by bringing in lanterns.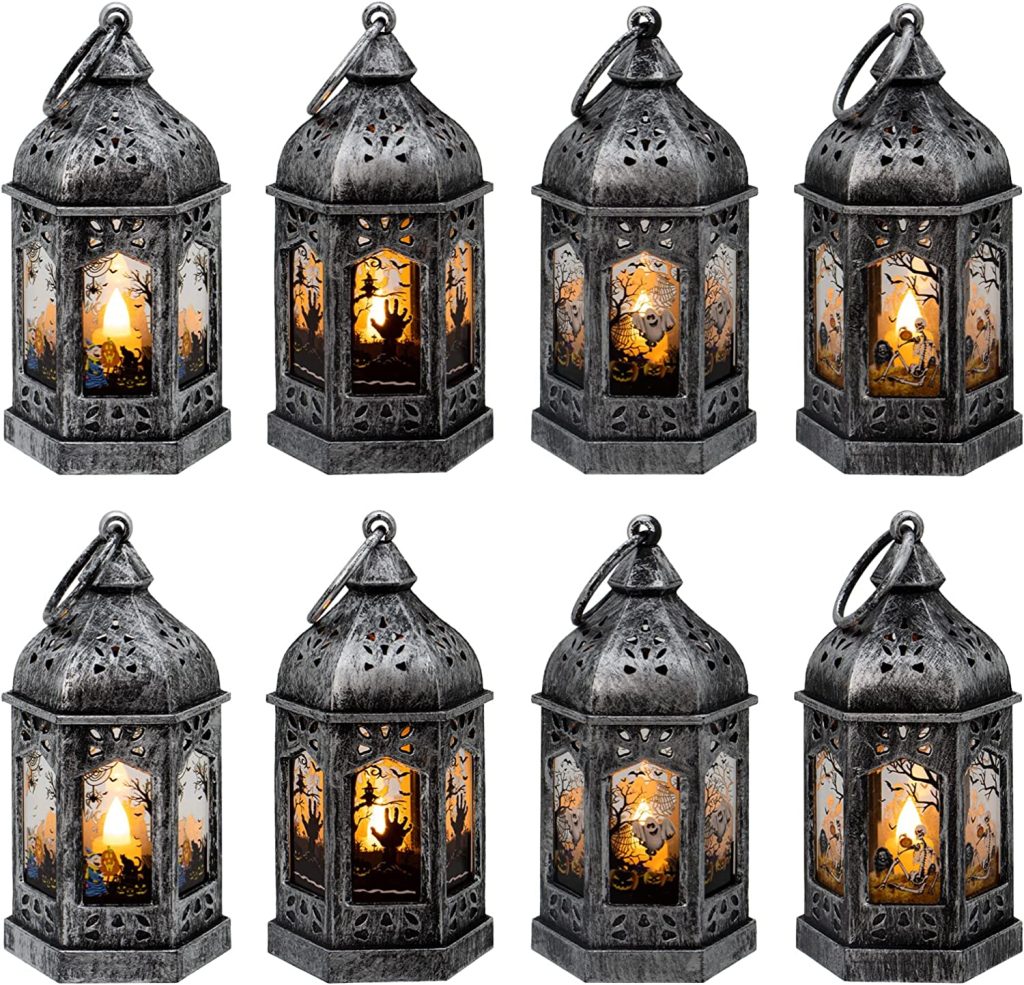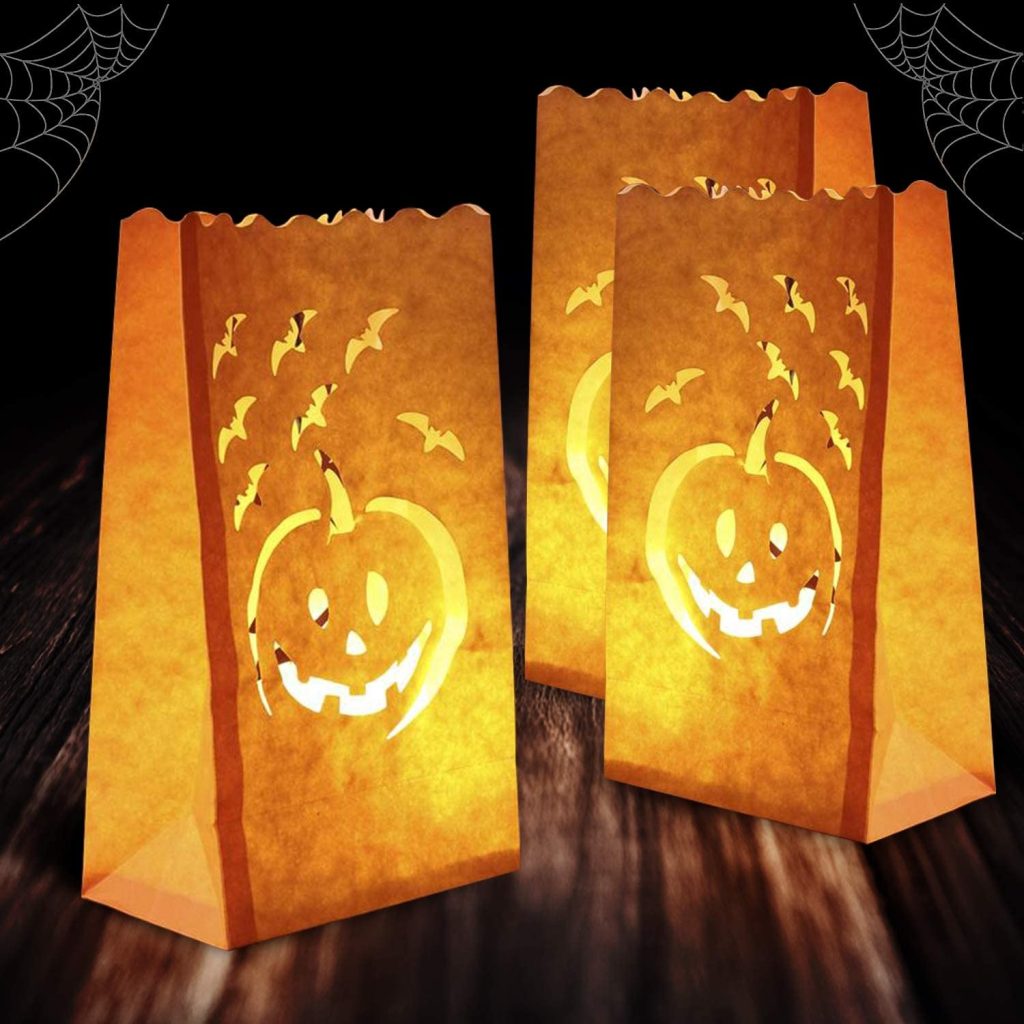 Luminaries
Give your pathway a lovely glow with luminaries. Whether store bought or homemade, these will add a simple elegance for everyone to enjoy. With spooky themes and simple designs available, there are luminaries to suit all tastes.
Accents
Boho Black Flowers
It's nice to have a focus decoration piece, but when you're really creating an atmosphere, you need accents. A little bit here, a little bit there, just enough to transform your everyday into a haunted space with simple Halloween decorations.
After you've made your haunted curtains, a lovely vintage vase would be ghastly with, not your normal floral arrangement. These Boho Black Dried Flowers add a lot of black, and a little bit of color to give depth to the decor.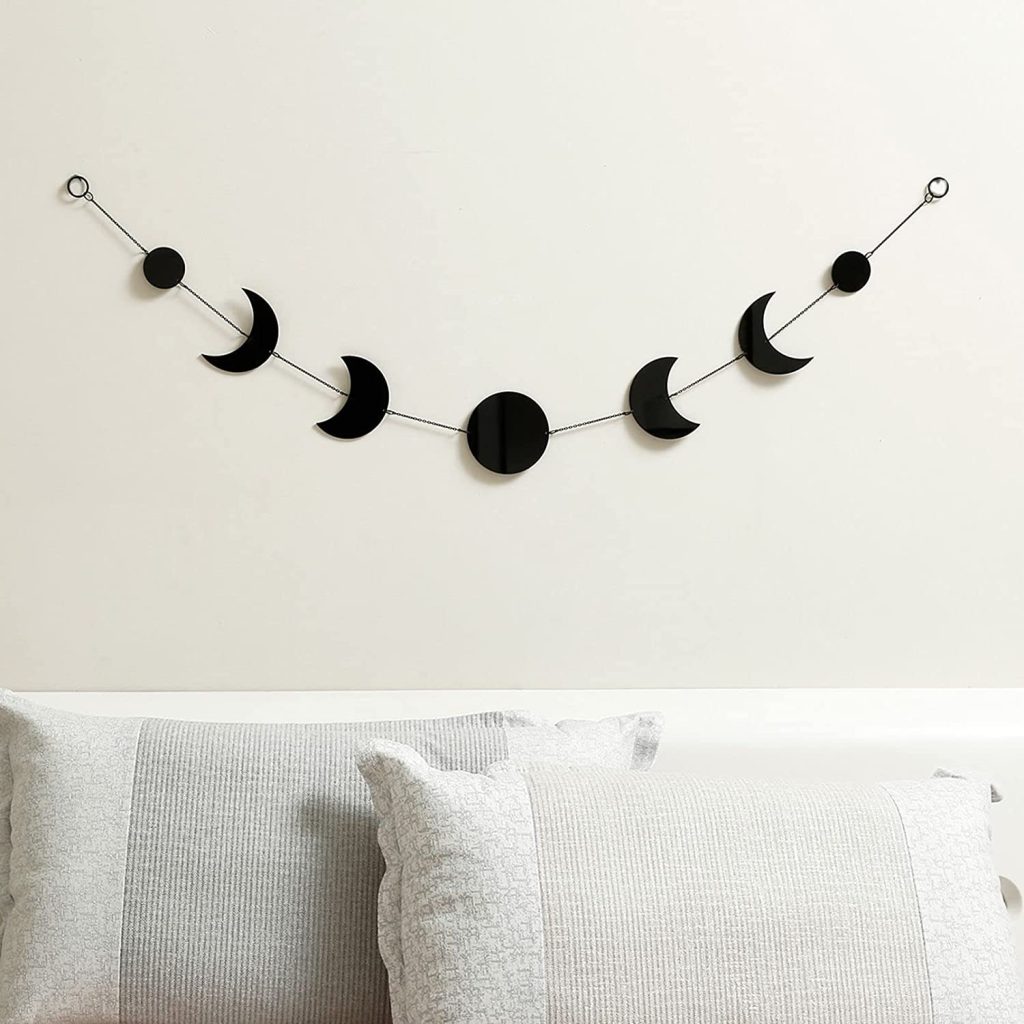 Boho Metal Moon Phases
If you don't have a wall hanging, consider draping this along the wall. It depicts all the phases of the moon, a nice astrological addition the werewolves will love.
Fluffy Stem Bouquet
If you have another vintage vase, check out these fluffy stem bouquet, they look great on horses leading a casket, or your haunted front room.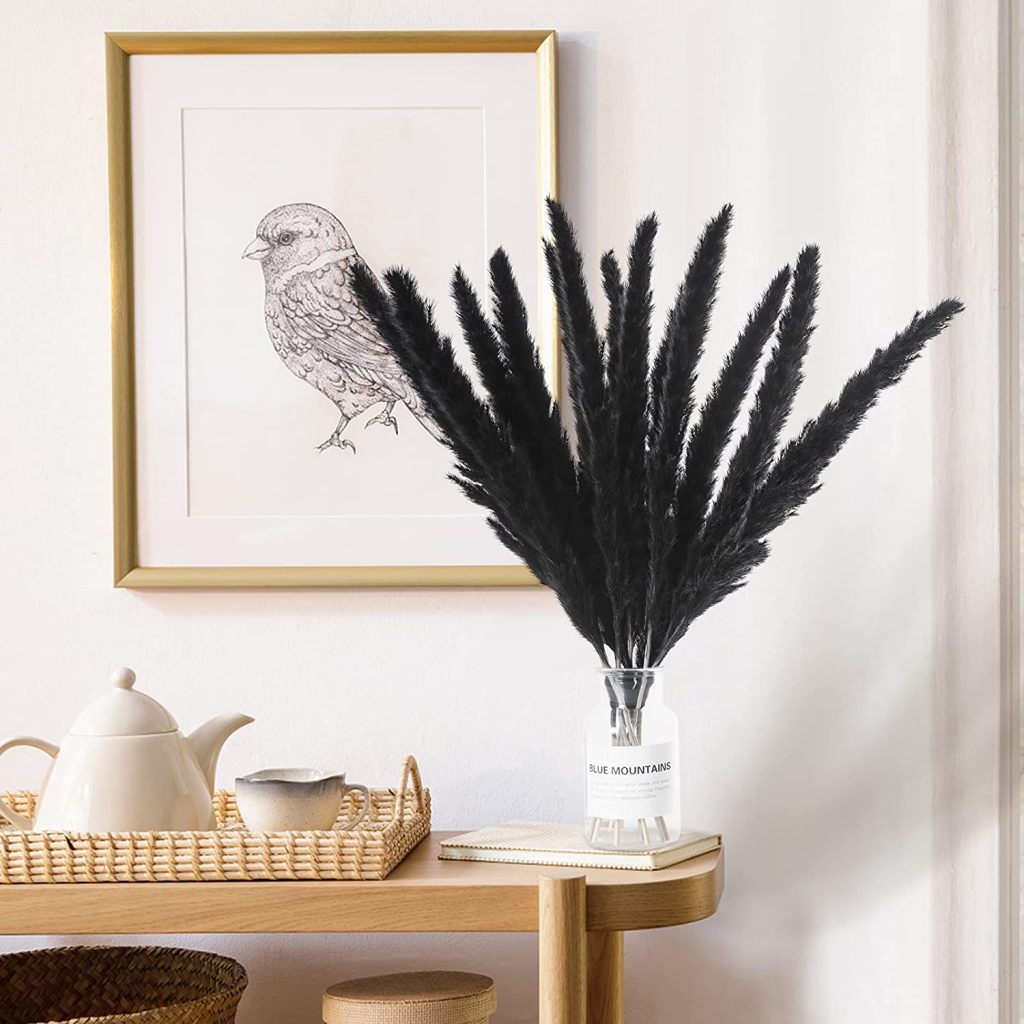 Ghostly Draperies (DIY)
For a haunted house effect, hang tattered draperies in windows and on porches. All you need is cheesecloth (several yards), a hanging line, and some tea for staining for an aged look. Soak the cheesecloth in tea overnight, then hang to dry. Once dry, cut and pull at the cheesecloth for a tattered effect. You can now hang your ghostly draperies from adhesive ceiling hooks or hanging line.
DIY Halloween Decorations
If you prefer to keep your haunted house on the porch specific for your trick-or-treaters, you can create a DIY witchy front porch, with these Halloween decoration ideas. The possibilities are endless here and you can find supplies in your own back yard!
Easy Witch Twig Broom
With a branch, twigs, and a bit of wire and twine you can make the spookiest witch brooms in the neighborhood. Simply gather a nice bunch of twigs around the base of your branch broom handle, fasten with wire, then cover the wire with twine or natural rope for a rustic look. You can easily make several to decorate with!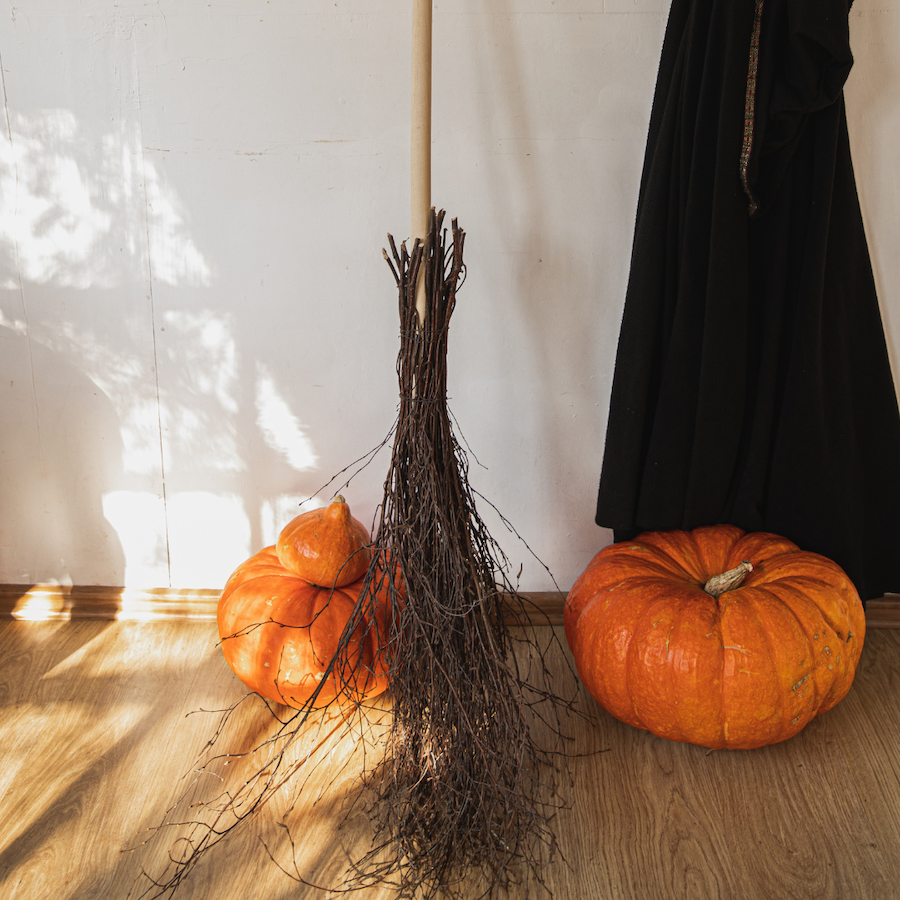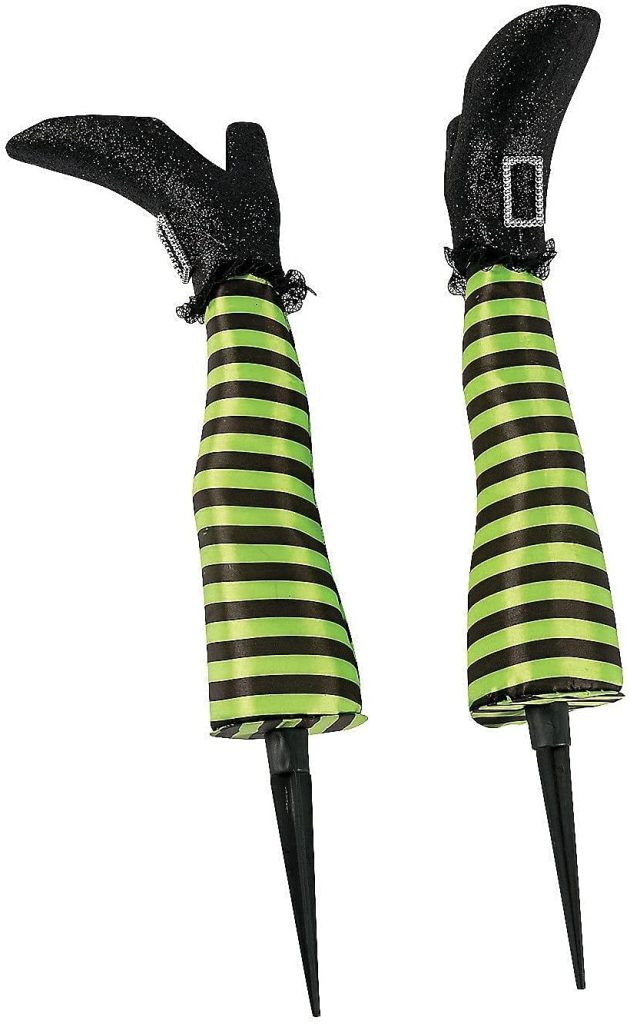 Wicked Witch Legs
For some fun garden accents, create some wicked witch legs to poke out of your flower beds. For these, you'll need a couple of 3' garden stakes, striped stockings, craft stuffing (fine mulch could work), and witchy shoes or boots. Fill the stockings with stuffing, insert the garden stakes for support, and you have your witch legs! Attach the shoes with hot glue or super glue, then plant the legs where you like.
There is also an Amazon version if you prefer.
Witch Hat Wreath
Tap into your creative side with a customized witch hat wreath. Flip a witch hat upside down and fill with faux flowers, leaves, or spooky decorations like skulls and bats. Secure your arrangement with floristry wire and hot glue, and you're ready to hang your witchy wreath.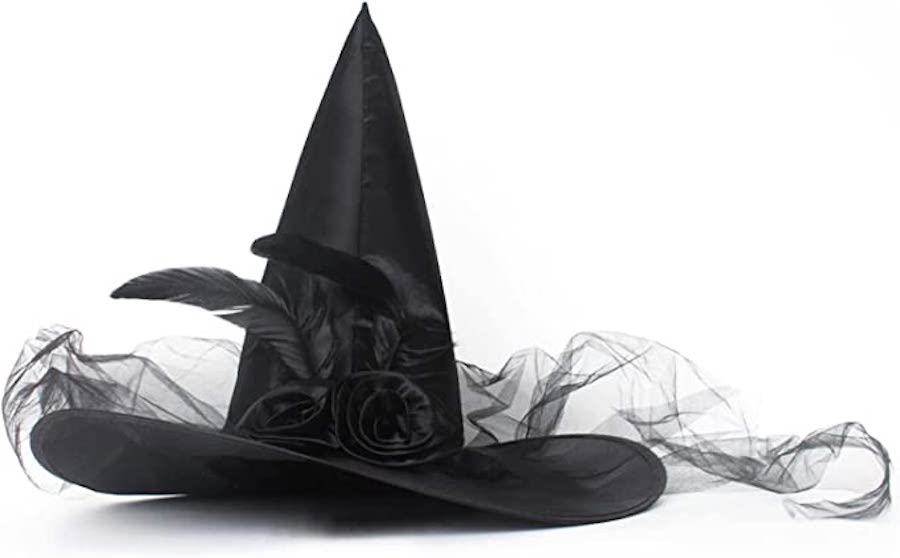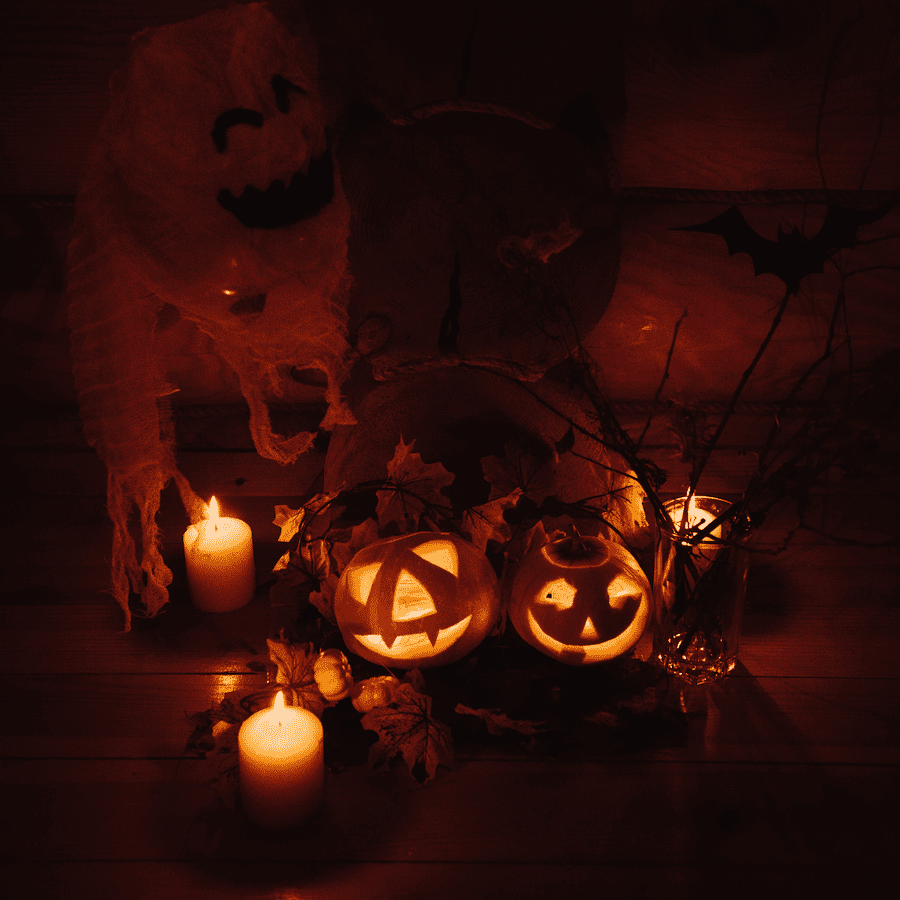 Carved Pumpkin Flower Vase
For a fun creative project with the family, carve pumpkins that will serve as flower vases. For a longer lasting arrangement, artificial or dried flowers can be used. If you prefer real flowers don't forget to add a bowl or small vase with water!
Gilded Pumpkins
Gold and silver pumpkins are perfect for chic Halloween decorations. These gilded pumpkins can be purchased or easily created with pumpkins and liquid gold or silver leaf. For longer lasting décor that can be reused, be sure to use faux pumpkins for this project. Don't be afraid to add sparkly accents and create unique designs.