How to be the spookiest, creepiest, or cutest trick-or-treater on the block
'Tis the season to start thinking about costume ideas for the little ones! Halloween is right around the corner, and with life coming at us fast, we need to plan now for less stress later. Here are some fun costume ideas for the upcoming festivities!
Movies always offer an array of costume ideas that allow your little one to pretend to be, potentially what they want to be when they grow up, but this will be the closest they get. Bring out their imagination and happiest of smiles by check out some of the hit movie character costume ideas.
With The Rise of Gru being such a hit, this easy DIY costume is sure to be a crowd pleaser. All you need is jean overalls, a yellow long-sleeved shirt, black gloves, yellow beanie, and minion goggles. For the full minion effect, attach a few black pipe cleaner "hairs" to the top of the beanie with some hot glue.
Ariel has been a fun and classic choice for a Halloween costume for generations! There are even long-sleeved and halter style options to suit different climates.
Anyone can be a hero in this Mandalorian costume. For extra cuteness, add a baby sling to tote a Baby Yoda plush toy.
To the delight of kids and grownups, we now have Hocus Pocus 2! Sarah, Winifred, and Mary costumes are all available online. These are great for groups or for those who want to fly as a solo Sanderson.

This Minecraft armor costume is guaranteed to please all Minecraft fans. Just don't make eye contact for too long, or the Enderman might get you!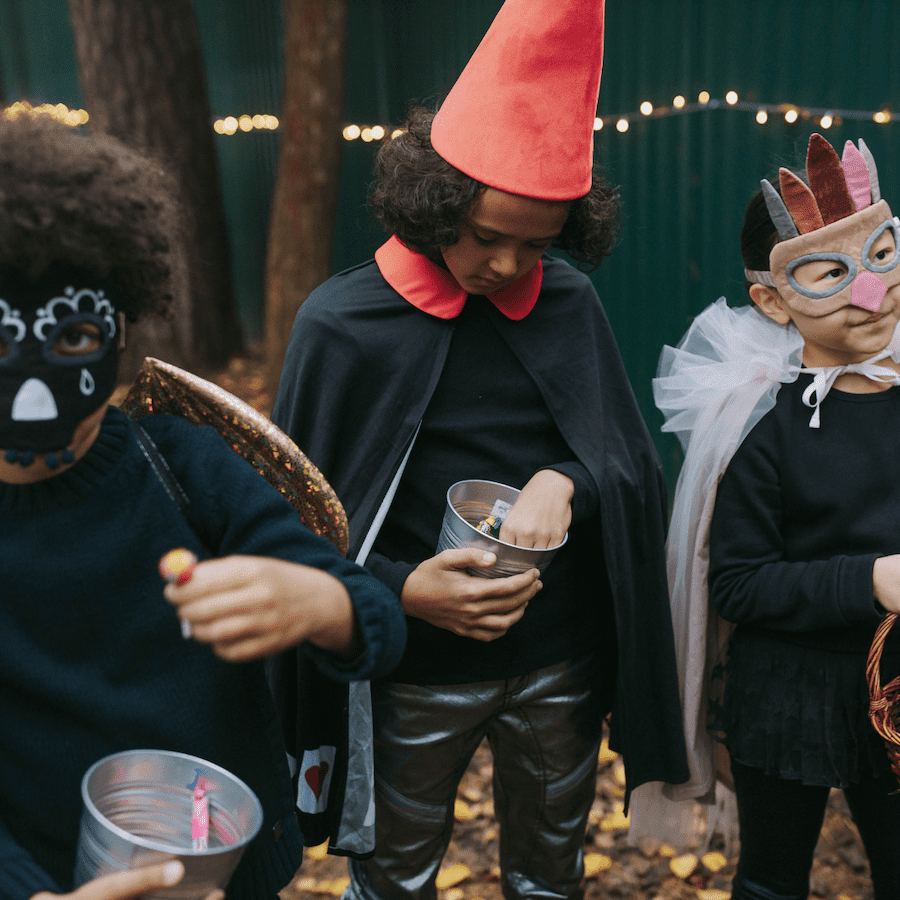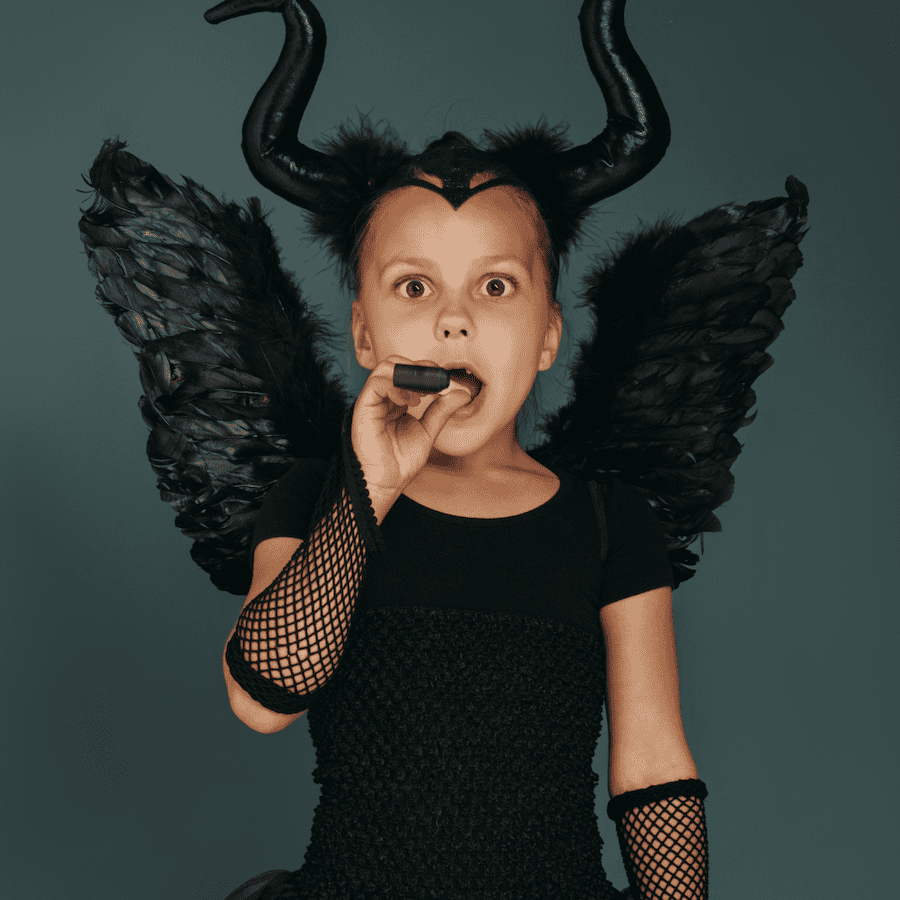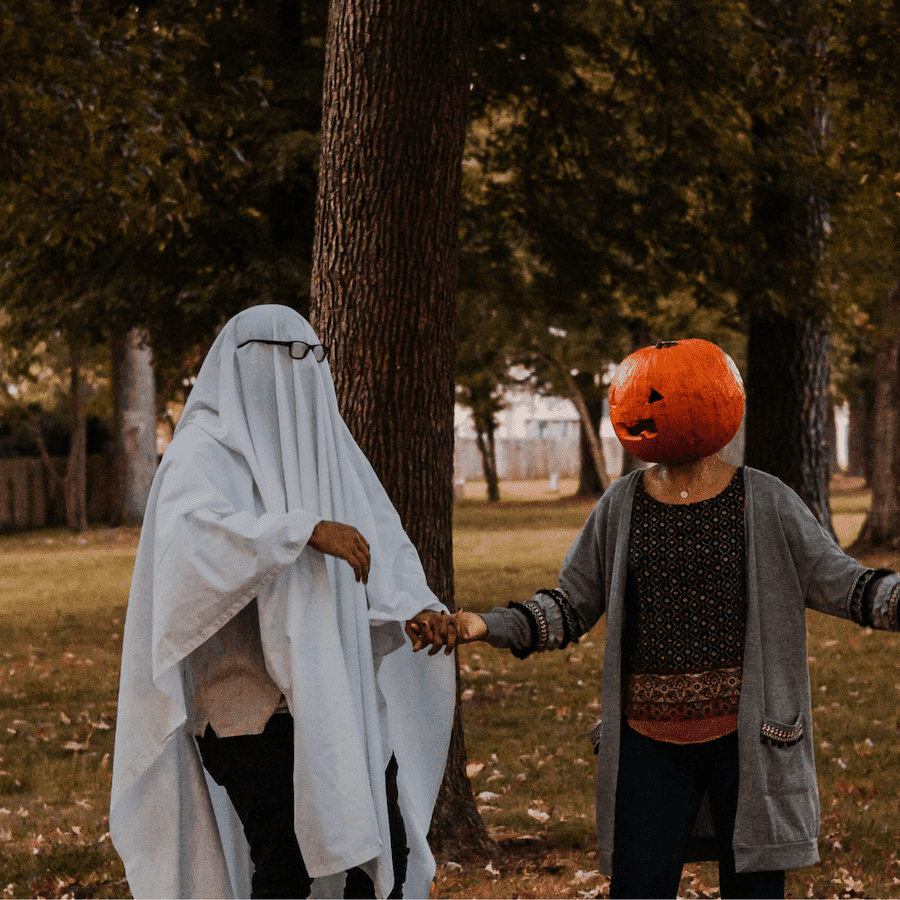 If you prefer your costumes with a little more creativity and character, check out this list of adorable DIY costumes.
Ted Lasso – Some khakis, aviators, nice puff jacket, and a lovely thick mustache all set off with a whistle around the neck. That's all you need to have your own little Ted Lasso in your life. Any maybe some coaching with cute sayings. "You had me at coach".
Hot Air Balloon – A fun, cute hot air balloon costume can be easily put together with a wicker basket, a couple of scarves, and a large helium balloon. Simply cut out the bottom of the basket, create shoulder straps with the scarves, and tie the balloon to the back of the basket. Tie an additional scarf around the neck and add an aviator cap for extra fun.
Autumn Woods Fairy – For a fun project, create an autumn woodland fairy costume. Hot glue faux leaves and flowers onto a skirt or dress, create a flower and leaf crown, and add fairy wings. There are no rules here, so let your creativity lead the way!
Bowl of Cereal – Create a funny costume with regular household items. All you need is a white basket, foam board, pool noodles, some aluminum foil and cardboard. Cut the bottom out of the laundry basket and cut a circular piece of foam board to fit inside the basket. Cut a hole into the foam board to fit your little person. Cut the pool noodles into rings and glue the rings onto the foam board. Create shoulder straps with a scarf or ribbon and attach to the basket. For a spoon, cut cardboard or foam board into the shape and cover with aluminum foil.
Classic Bandit – You can never go wrong with a classic. All you need is a black and white striped shirt, black eye mask, and a burlap sack. Use black paint to draw a big dollar sign on the sack for extra cheekiness.
Cell Phone – All you need for this affordable costume is a black shirt, felt cut into app icons, and hot glue. For inspiration and templates, just refer to your phone!
Terrifying Unisex Scary Costumes
I scare easily. I blame the movies of the 1980's. Movie ratings sure have changed from what they were.
This is a full body costume. The mask is rather see through so it shouldn't cause any breathing issues while freaking others out.
This scary bobble head is a throw back to the Headless Horseman in the Legend of Sleepy Hallow, but in real life and scary.
This zombie is hanging together by shreds. Not only does it want to eat your brains, it comes with an ax to help get to them.
This isn't a full costume, but comes with mask and gloves that light up and have 3 different settings, depending on your horror mood.
Glow in the dark mask, gloves and bottom of robe will set the creepy scene on Halloween night, you may not even need the scythe.
Check out some Halloween recipes that will complete your holiday.