Can you Have a Halloween Dinner Party?
Halloween delectables sounds like an oxymoron, but, Halloween doesn't have to be all candy and sweets. This list of irresistible Halloween delectables is what I consider a menu for the dinner party portion of your Halloween party. The flavors that come together here are more for the refined pallet.
Monster Eye Asparagus Gruyere Tart
The Halloween delectables dish didn't start out as a Halloween recipe. The tart morphed into Halloween inspired recipe when the chef wanted to make it spooky for their daughter. The eyes are provolone cheese and capers. It doesn't say how long the recipe takes, but plan on at least 45 minutes.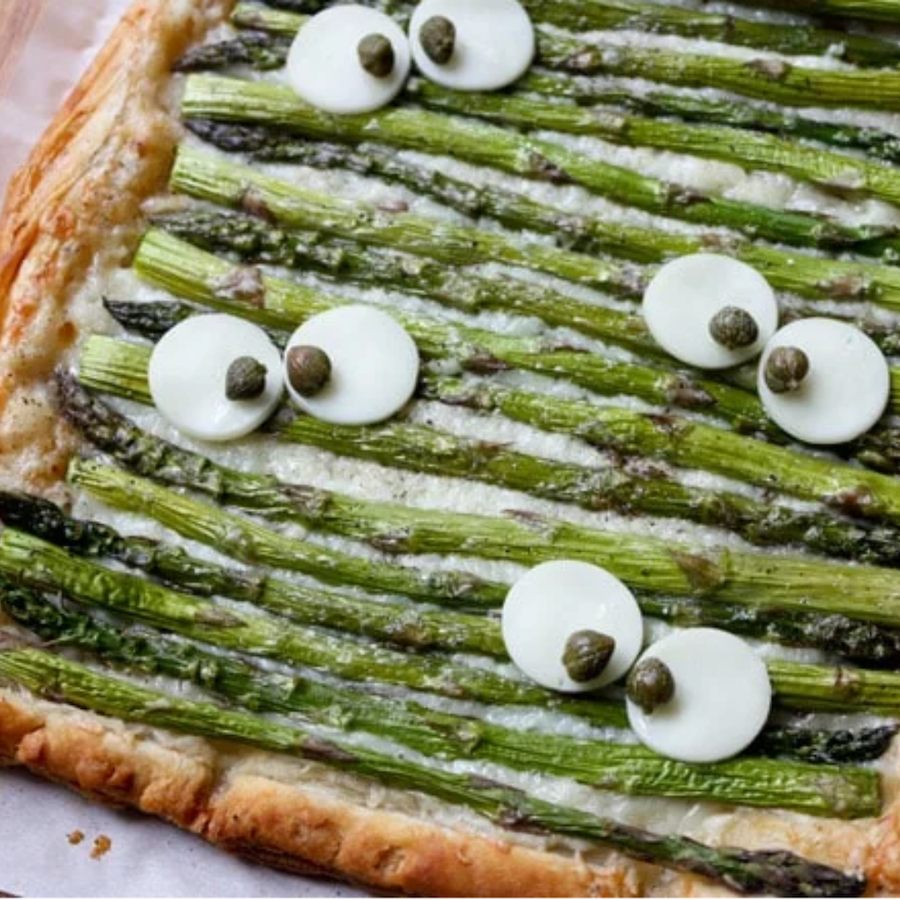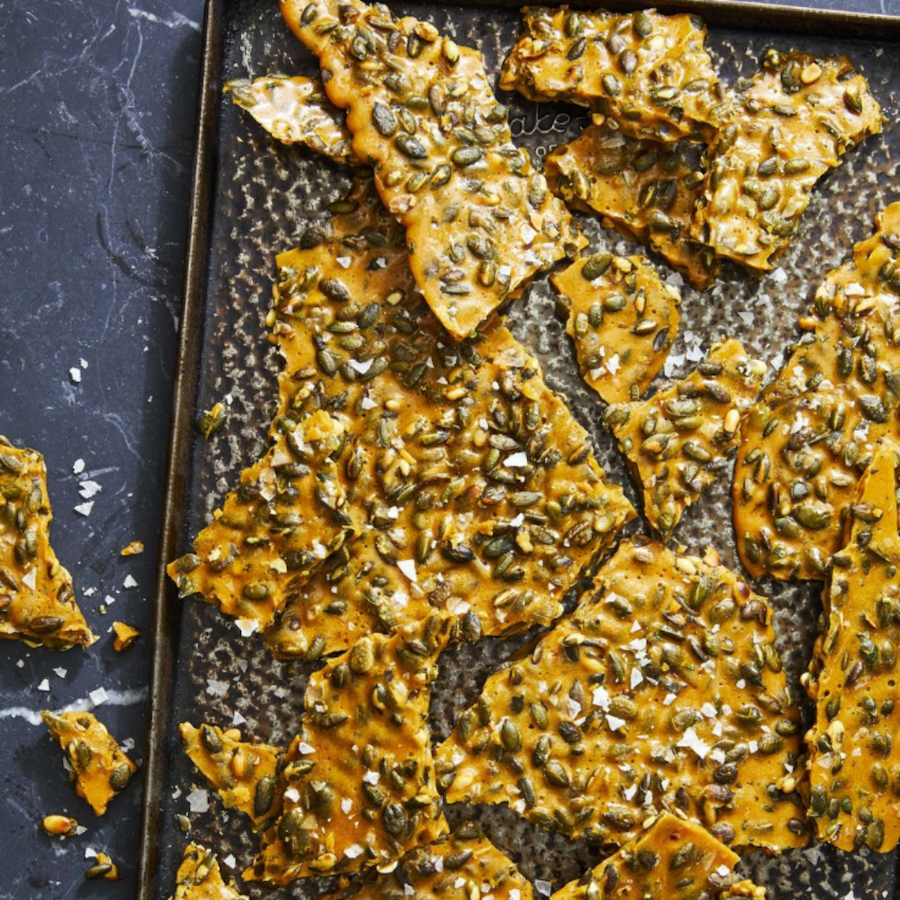 Rosemary Pumpkin Seed Brittle
This recipe should take 55 minutes to complete, with the majority of time on the dish cooling. The rosemary is not overpowering, and combines well with the salt to give it a delectable flavor. One tip includes measuring the rosemary before chopping to avoid an overwhelming flavor.
Pumpkin Crostini with Rocket Pesto
This Halloween delectables combines creamy hummus, pumpkin, rocket pesto, sour pomegranate seeds, crunchy pine nuts and spicy chili flakes. It makes the Halloween delectables list due to the pumpkin flavor. Pumpkin is the taste of fall/Halloween/Holidays and tends to disappear in the new year. I like finding different mediums to showcase the pumpkin flavor since it's around for about 4 months of the year. I can't just eat pumpkin pie:(, sadly.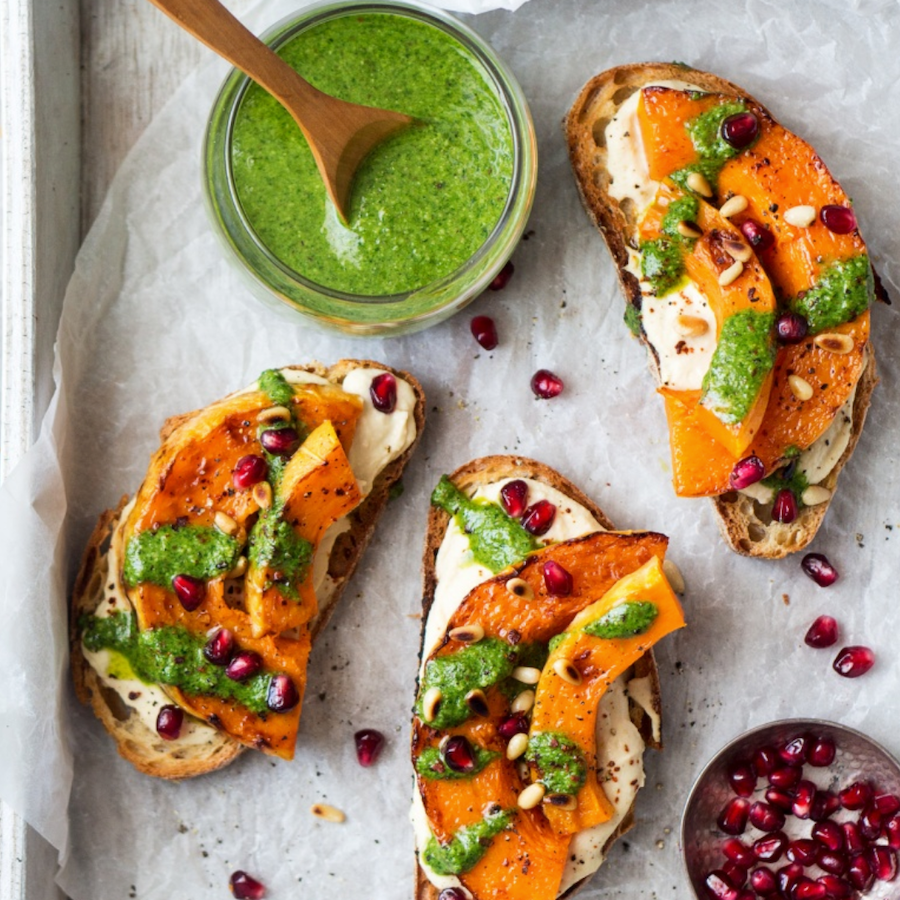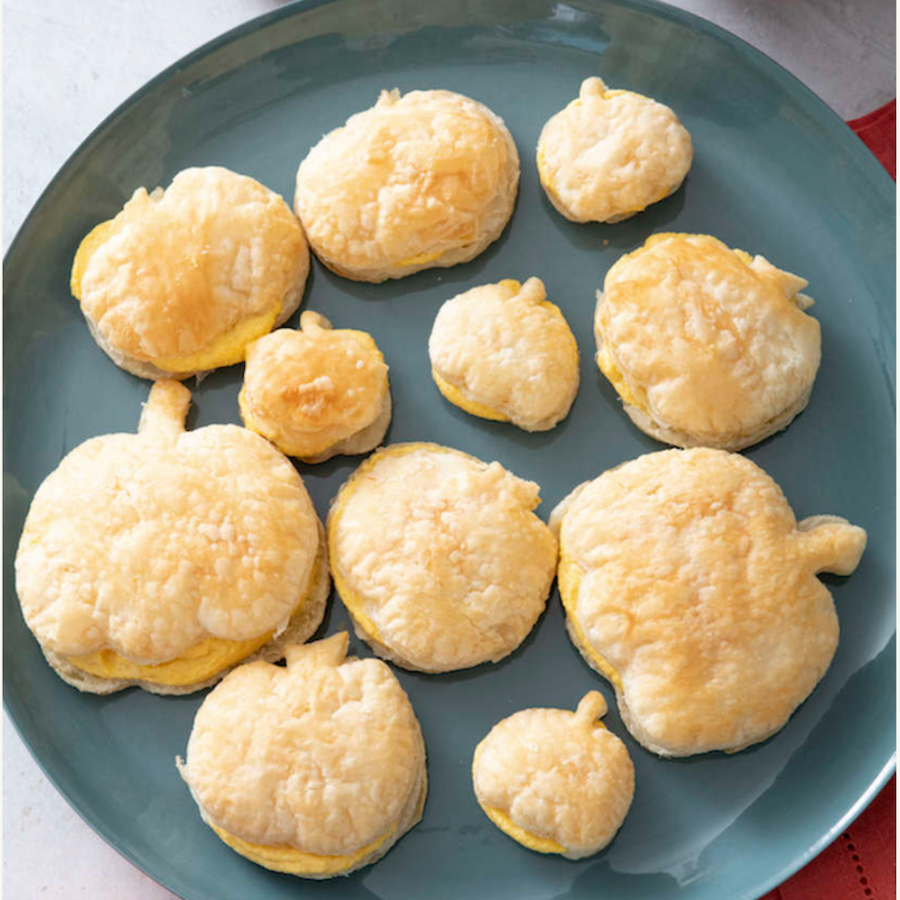 Puff Pastry Pumpkins
This is a dessert, puff pastries stuffed with whipped cream in just 15 minutes. You also have the ability to change the shape of the dessert. Here they are pumpkins, but you could just as well shape them into ghosts, or hearts. For a little extra, Weelicious also adds chocolate chips to put a face on their pumpkins.
Vampire Blood Tomato Soup w Muenster Sammies
This is a homemade tomato soup in combination of a muenster and apple jelly sandwich. Food Network's presentation is pretty clever, the tomato soup is served in test tubes while sandwiches are cut with Halloween cookie cutters, it's more shots and finger food.
All in all it is a 1 hr 20 min journey, with the majority of time going to making the soup.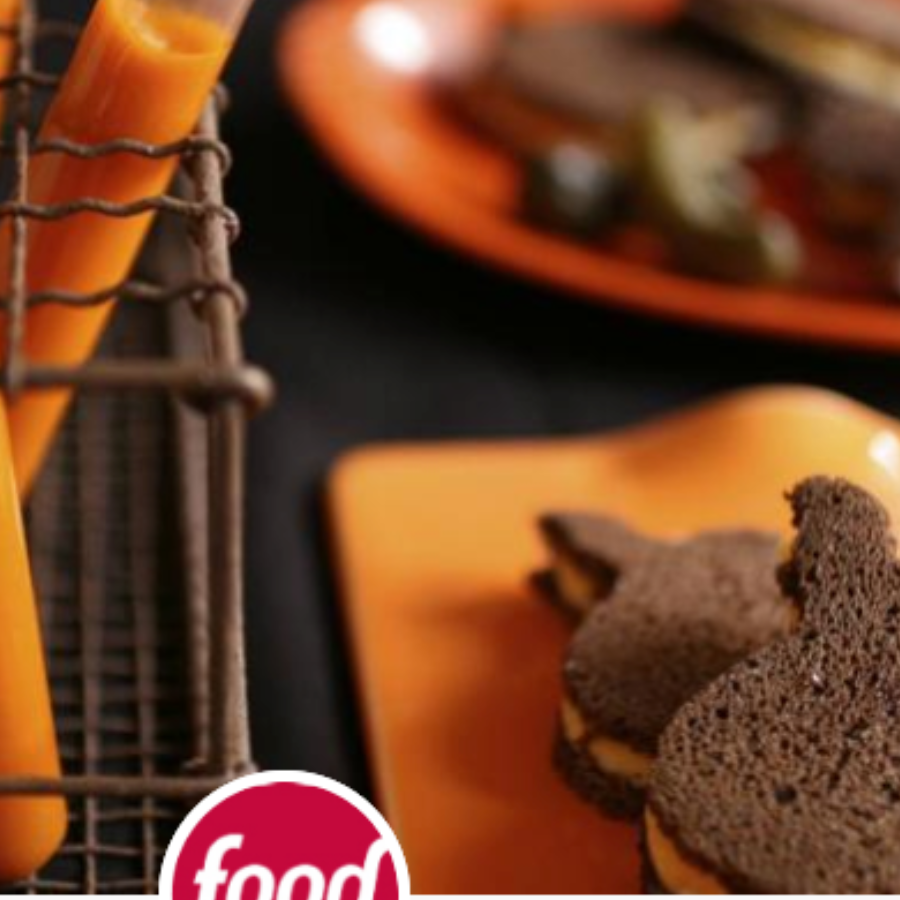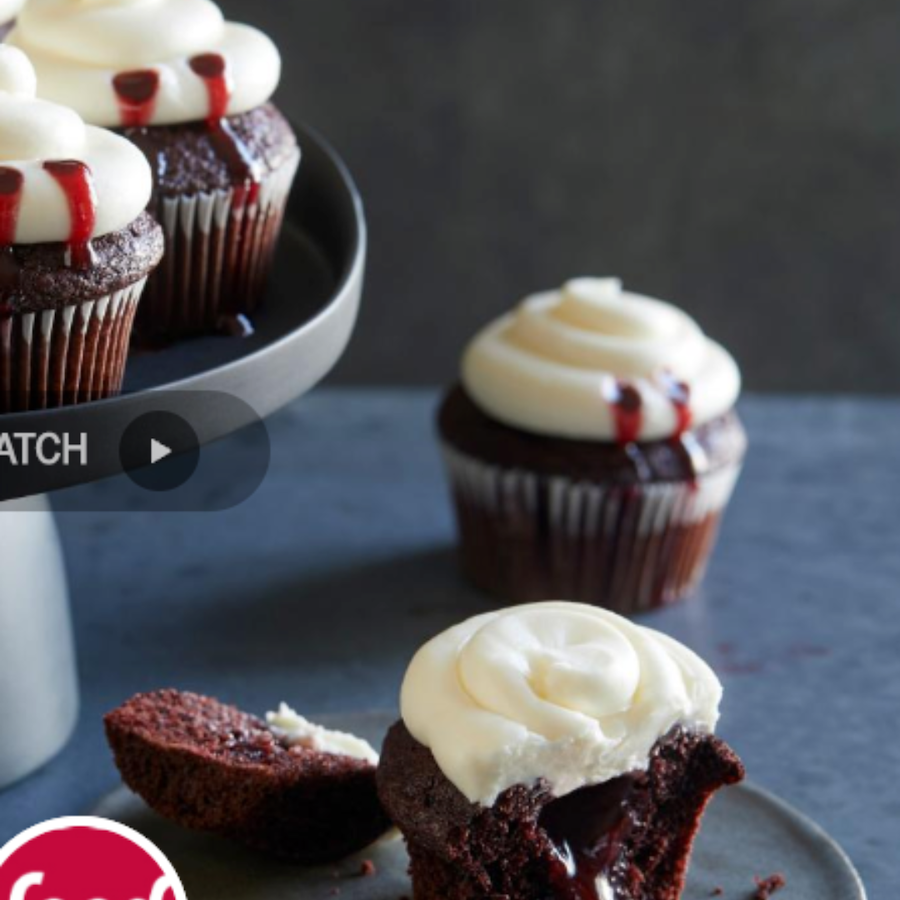 Red Velvet Vampire Cupcakes
These cupcakes are evidence of a vampire attack. The life like blood just flows off the top and once you bite into the cupcake you encounter another round of the delicious blood. Luckily, here the blood means raspberry jam. So yes, there is jam on the inside of these cupcakes as well as flowing out of the frosting on top.
Roasted Pumpkin Chipotle Cheddar Tots w Avocado Blue Cheese Ranch
I was this years old when I found out you can make pumpkin into tater tots. The total time on this delectable is 1 hour 40 minutes. That includes roasting the pumpkin, so you can take about 45 minutes off of that time. The pumpkin is made into a cheesy mixture and coated (read breaded) in sweet potato chip bits. While the breaded pumpkin is roasting, it's time to make the homemade avocado blue cheese ranch dip. Yum.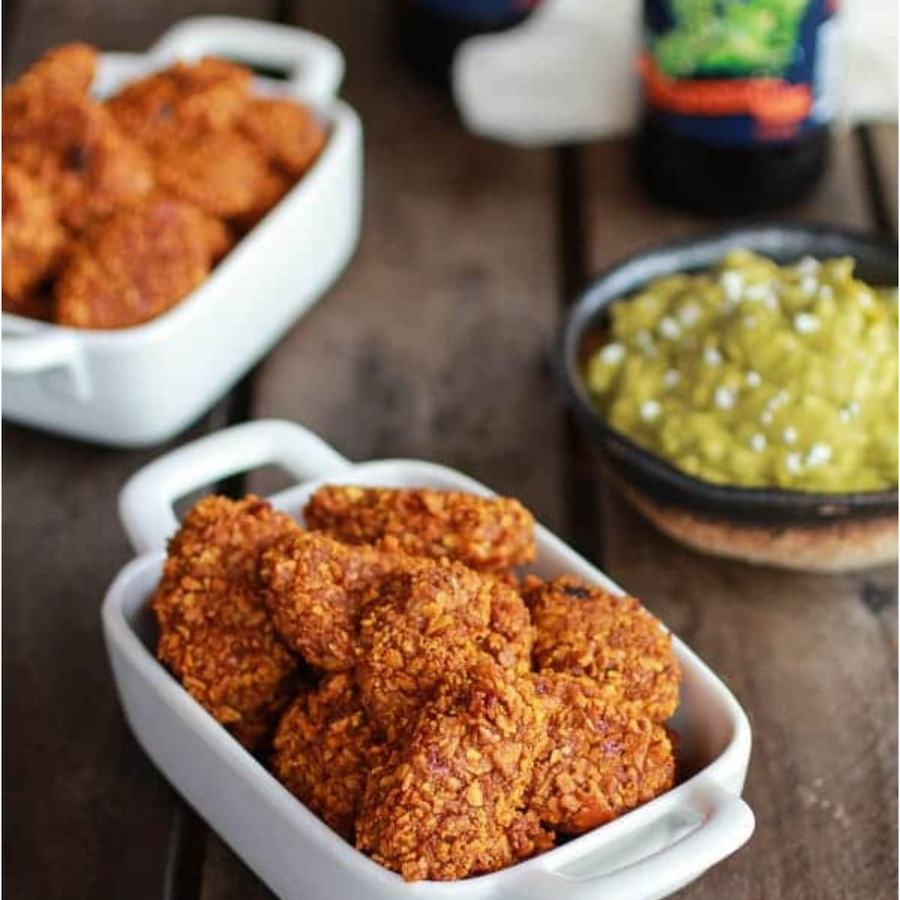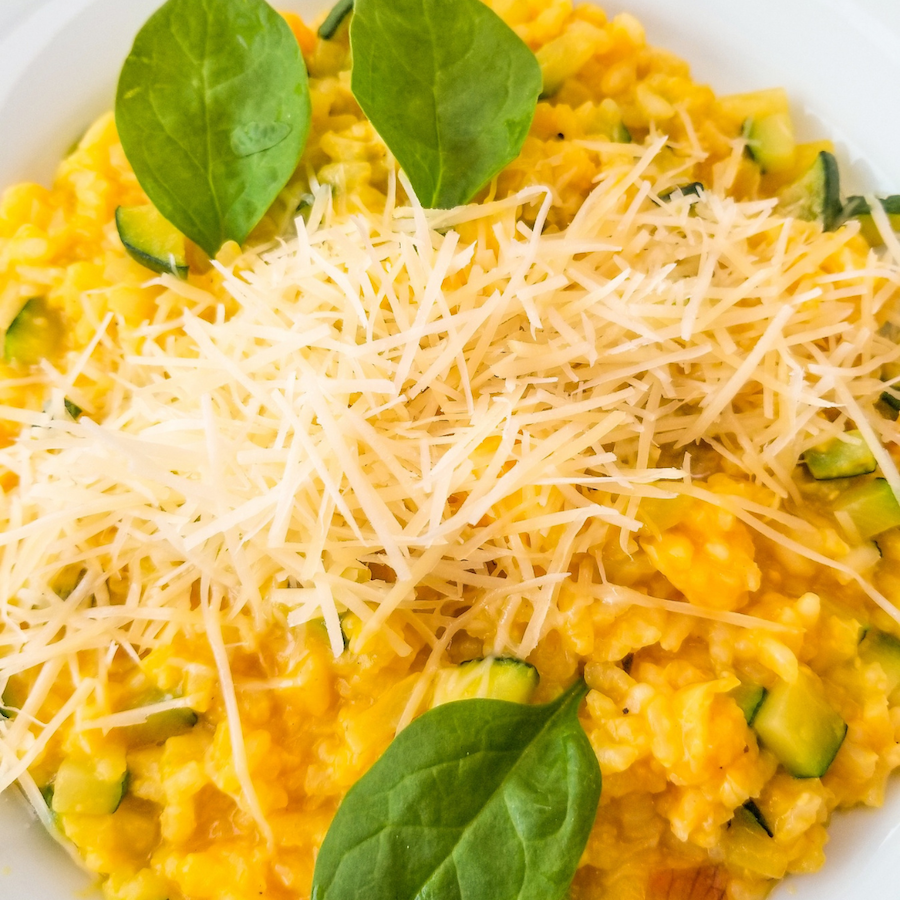 Pumpkin Risotto
I love a good risotto. This is an adapted Italian squash rice-pot recipe in a 6 step recipe. Cook time is 1 hour, while prep time is 30 minutes, for an overall 1.5 hr total. The recipe is simple, and even made so that it's one you can do with your little chef.
Spiced Roasted Apples & Blackberries
This recipe comes from across the pond. It calls for Bromley apples, that translates into Granny Smith apples. The Granny Smith apple has been known to be the best baking apple. The good news in this recipe is that it's considered healthy, with the bulk of the sweet flavor coming from natural ingredients via fruit and honey.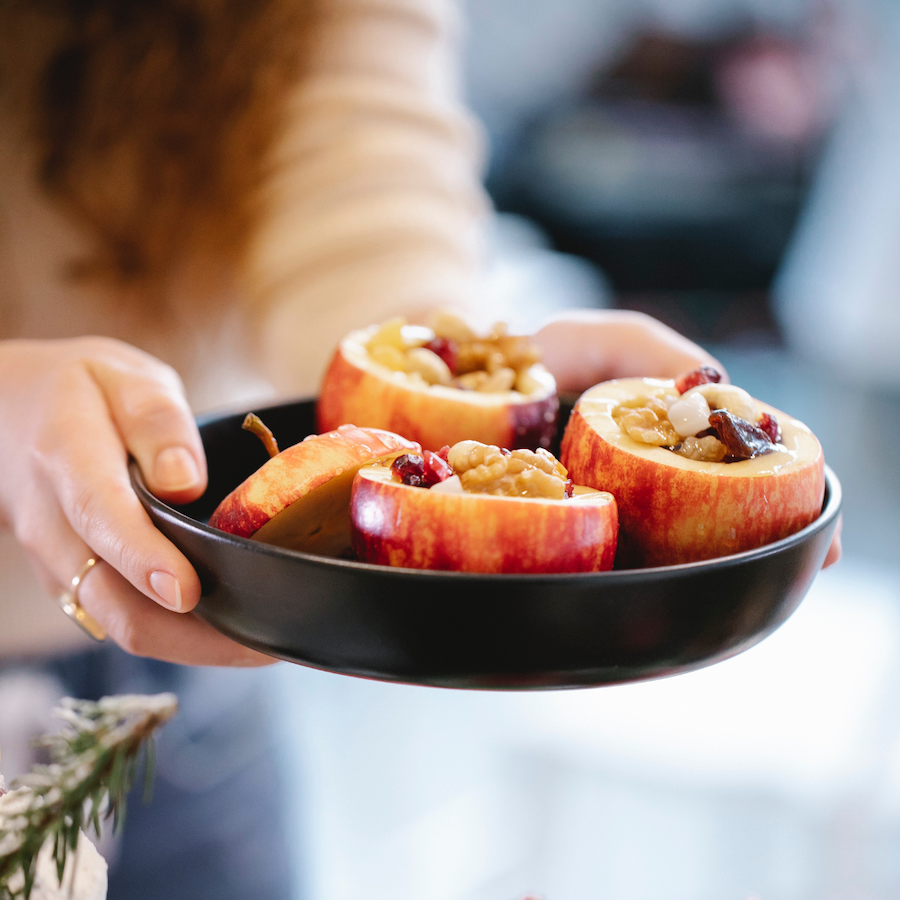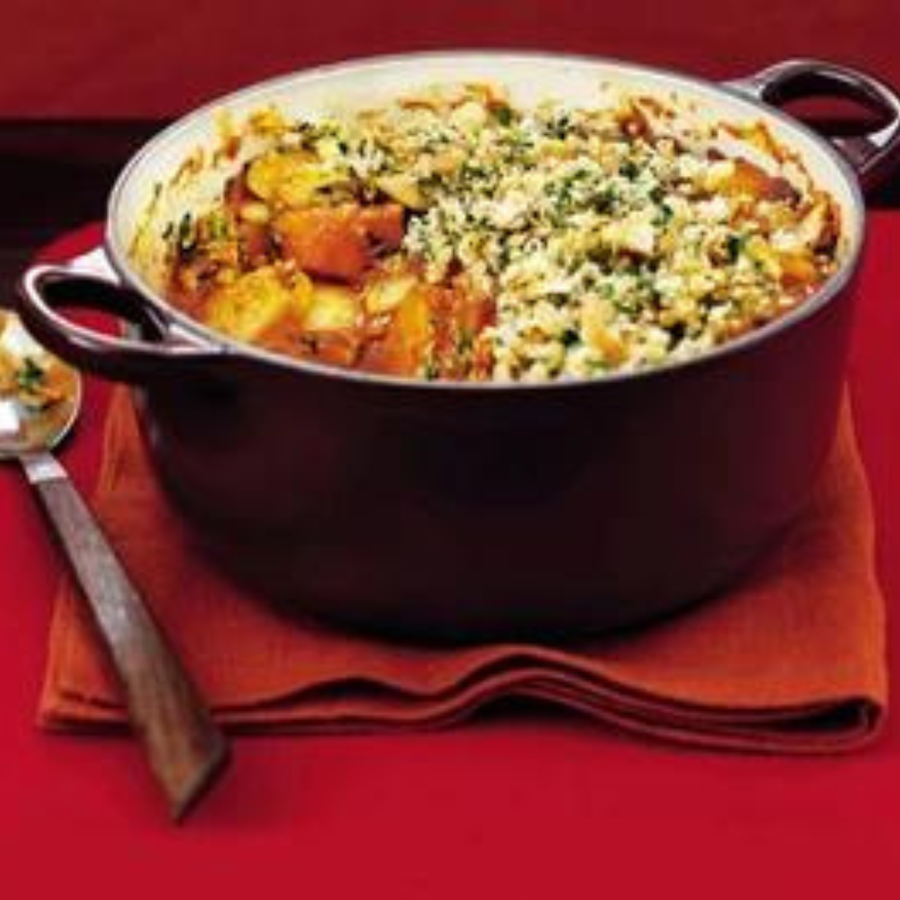 Butter Bean & Squash Crumble
To close the list is another recipe from the BBC. For the lost in translation in this recipe you read crumble and think it's a dessert. This is not a dessert, but a savory dish with breadcrumbs and herbs to top it all off. It's a lengthy recipe, coming in at just over 2 hours, but is high in fiber and iron.
Like our Halloween Delectables? Check out some of our other Halloween recipes.