Building a Greenhouse is More Than Swinging a Hammer
Extend your growing season with a greenhouse
Grow year round when you learn how to build a greenhouse. With your own greenhouse, you can keep growing well into the cold seasons and get a head start on spring plantings. With hundreds of DIY plans and kits available, you are sure to find a design that fits your space and budget. Before taking the plunge, here are a few things to consider.
1. Check Building Codes & Ordinances
To avoid the disappointment of dismantling an unauthorized greenhouse, be sure to run your plans by local building code enforcement and HOA. Since a greenhouse can be considered an outbuilding, you may need a building permit, inspection, or they might be forbidden entirely. If your greenhouse is permitted, be sure to follow the established building codes.
2. Establish your Budget
Do some pricing before you get started. You can use several different materials to construct your floor, frame, and covering. Make sure the materials you choose are appropriate for the building codes, the size of your greenhouse, and your climate. Sturdier materials are required if you get heavy snowfall in the winter.
Types of materials you will need as you learn how to build a greenhouse.
Floor materials
Frame materials
Covering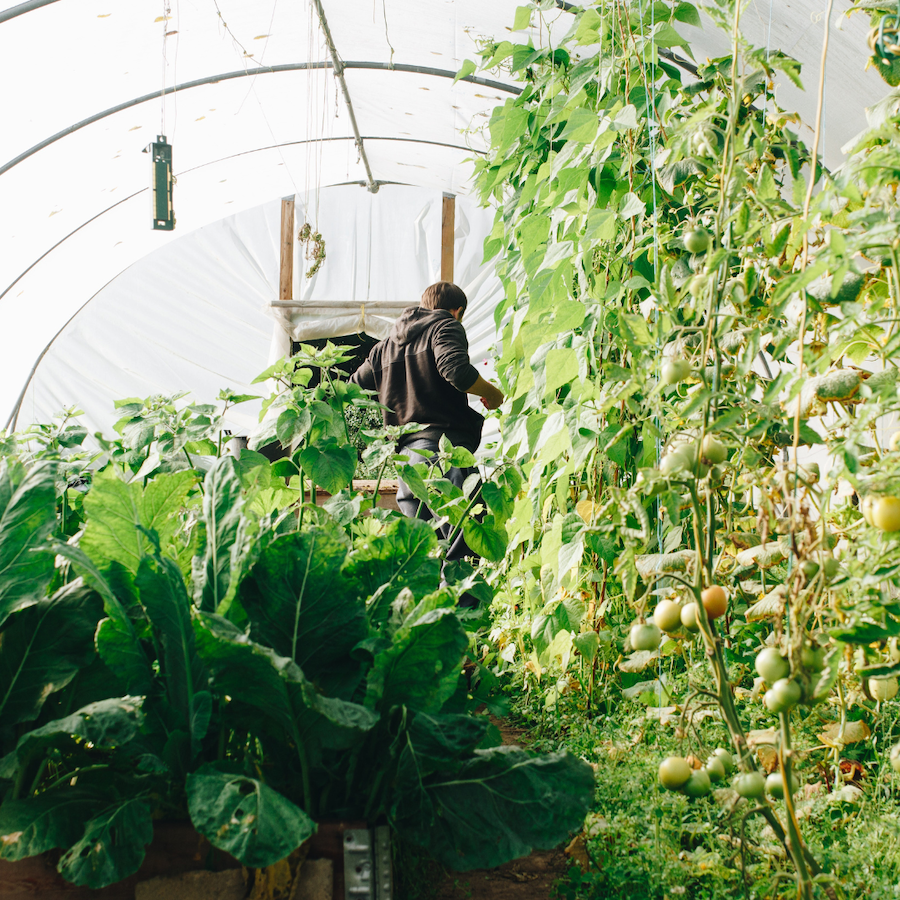 If you have a well-drained space, you could get by with a dirt floor, but if you get a lot of rainfall you might need to install a gravel floor to avoid a muddy mess. Pavers and wood decking are also great floor materials.
Wooden frames are inexpensive and suitable for small to medium sized greenhouses, while costlier aluminum frames are more durable and provide the support for larger greenhouses.
Polyethylene sheeting is the most affordable covering option, but it is better suited for smaller greenhouses. You will get better durability and insulation with panels of fiberglass, acrylic, or polycarbonate material. Panels are more expensive and difficult to install but will produce a better-quality greenhouse.
3. Find the Perfect Location
Ideally, you want at least six hours of sunlight a day for your greenhouse. Every yard is different, but a south or southeast facing greenhouse will usually receive enough sunlight. Pick a few different possible locations and monitor their sunlight exposure throughout the day.
Freestanding greenhouses are stand alone buildings. These tend to be the most expensive to build because they require a very sturdy foundation and frame. There are several advantages to having a freestanding greenhouse, though. These will maximize sunlight exposure, especially with an east to west orientation. There are more designs available as well, adding visual interest to the property. You could go traditional with a gable design or quirky with a geodesic dome.
Lean-to or abutting greenhouses are built onto an existing structure – usually an exterior wall of the house. These are less expensive since they rely on the existing wall for some support, and they can double as sunrooms in some cases. This type of greenhouse works best with south facing walls, otherwise you may not get enough sunlight.
There are hundreds of free greenhouse plans available with step-by-step instructions on how to build your ideal greenhouse. These plans are very detailed and come with shopping lists to take the guesswork out of preparation. Make sure to have your dimensions in mind, and you can browse these plans to find a style that you love.
Kits are the most convenient way to build a greenhouse. While plans come in a wider range of designs, kits provide all the supplies you need, besides tools. Kits are usually more economical than a plan construction. These greenhouses may not be as sturdy as one built from a plan and most can't be customized, however. This is important to consider when deciding which route to take.
However, if you're looking for a smaller greenhouse structure, you may want to start here. The smaller structures, that only fits plants and doesn't have a walk-in feature start around $50. For larger kits increase from there. If you are limited on space, one of these smaller kits could work for you, even if you have to put the kit indoors. Just make sure your indoor greenhouse is getting sunlight.
For a better idea, we have listed 5 versions of greenhouse kits from Amazon for you to review.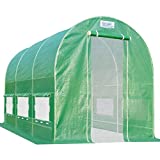 Quictent 12' X 7' X 7' Portable Greenhouse Large Walk-in Green Garden Hot House


$159.88
Greenhouses for Outdoors, PE Walk in Greenhouse with 2 Side Mesh Windows, Portable Green House with Anchors & Ropes Stands Up to Wind, 4.7x4.7x6.3FT


$92.99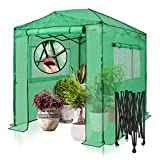 EAGLE PEAK 8'x6' Portable Walk-in Greenhouse Instant Pop-up Indoor Outdoor Plant Gardening Green House Canopy, Front and Rear Roll-Up Zipper Entry Doors and 2 Large Roll-Up Side Windows, Green


$154.99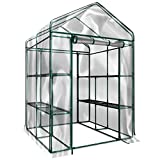 Home-Complete HC-4202 Walk-In Greenhouse- Indoor Outdoor with 8 Sturdy Shelves-Grow Plants, Seedlings, Herbs, or Flowers In Any Season-Gardening Rack


$87.95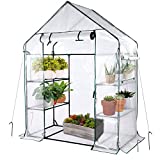 KOKSRY Mini Greenhouse,Greenhouses for Outdoors,Portable Walk in Green House for Garden Plants That Need Frost Protection and Away from Pests, Animals(56"x30"x76")


$75.99
Thanks for learning about how to build a greenhouse. Check out our other articles below.