Creative & Decorative Wooden Vertical Planter Designs
Vertical Landscape Design Ideas
Recently, vertical planters have become more popular and for good reason! These are great space savers, and the plants typically need less water. Most of them are easy to move around, so you can maximize sun exposure or shelter the plants when the weather isn't ideal.
There are so many great designs, but we managed to narrow them down to a few options. Here are some easy DIY tutorials for beautiful vertical planters-you just have to pick which ones you like the best!
You can also learn more about the science behind vertical planters that make them beneficial for your plants here.
Rustic Vertical Planter
This impressive, tiered planter has plenty of space to fill with herbs or flowers. If the rustic style is too simple for your taste, this planter can easily be dressed up with paint or wood stain.
Check out this easy to follow tutorial, which includes a cut list that makes the build process so much easier. There are also instructions on how to mount this planter to a fence, which is a great safety feature if you have little ones, or get strong winds in your area.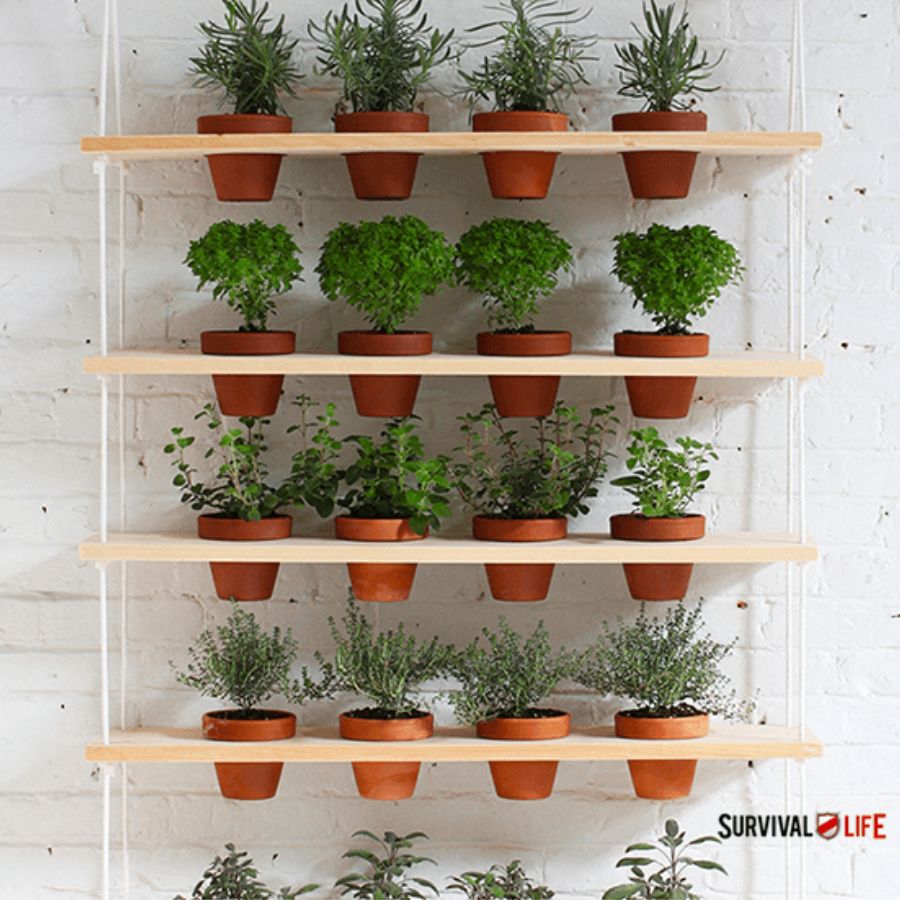 Hanging Herb Garden
If the weather in your region isn't ideal for herbs right now, you can still enjoy them with this indoor hanging herb garden. If you have a window that gets plenty of sun, this is perfect. The design even allows you to turn the plants, so all sides get the light they need.
This hanging garden isn't strictly for indoor use, though-it would look great on an exterior wall. If you like this design, check out the tutorial and instructional video.
Easy DIY Pallet Vertical Garden
For those who like the idea of a vertical garden but aren't crazy about handling power tools, this design is awesome! Given that you'll be repurposing a pallet, it's very inexpensive to make. It's also easy to reposition if you need to, or even bring inside to protect plants from frost or excessive heat.
You can easily finish this build in an hour, plus drying time if choose to paint it. If this sounds good to you, check out the tutorial here.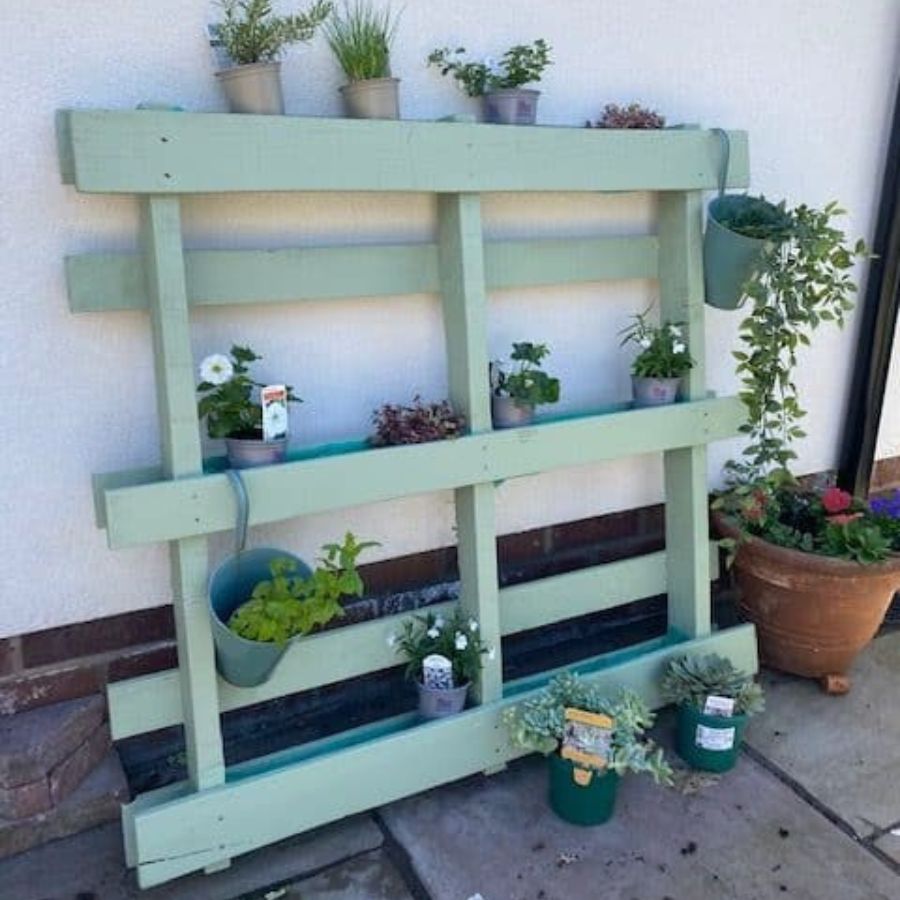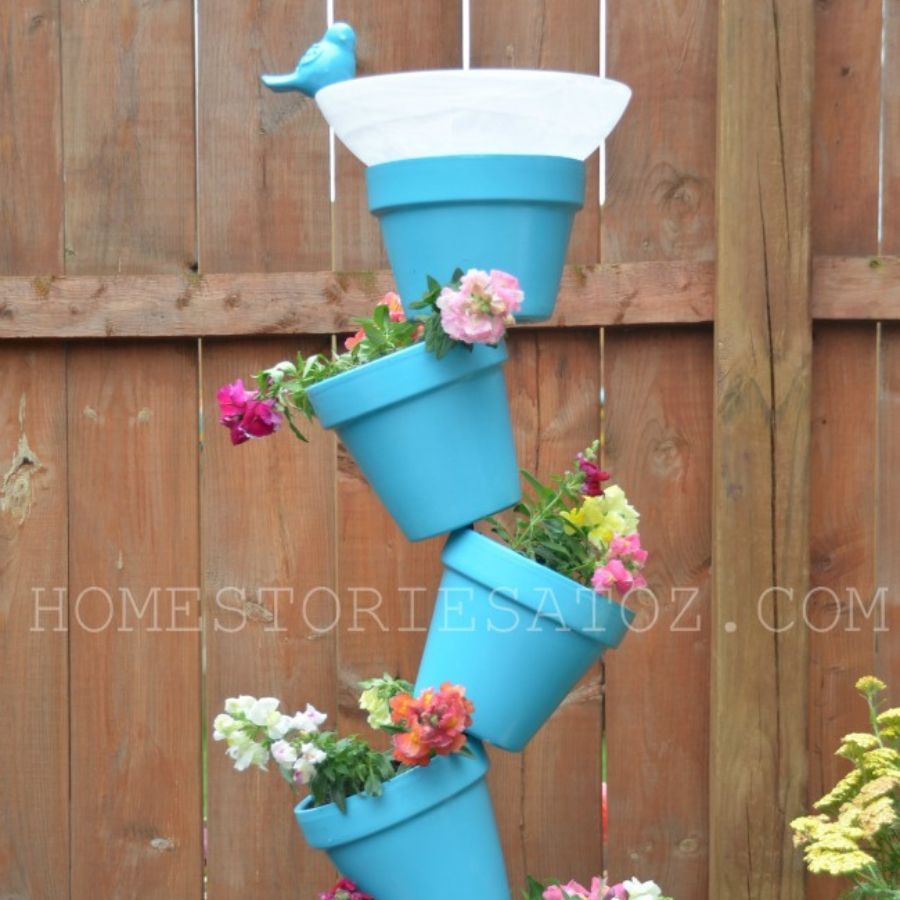 Cute and Quirky Vertical Flowerpot Garden
This is such a fun and inexpensive project! You can repurpose old flowerpots or get some new ones to paint and customize.
The birdbath is optional, but it is a fun extra touch. Overall, this is a fun DIY project, and the only tool you'll need is a hacksaw. Check it out here in this tutorial.
Ladder Vertical Garden
Here is another easy DIY project. For the frame you can repurpose an old wooden ladder or get a new one. You can be as creative as you like with paint and decoration or leave it in a rustic style.
For the pots, you can go with traditional terra cotta, bright and whimsical, or mix it up. No tools are required unless you want to anchor this vertical garden to a wall, and even that is easy! To see how it's done, here is the tutorial.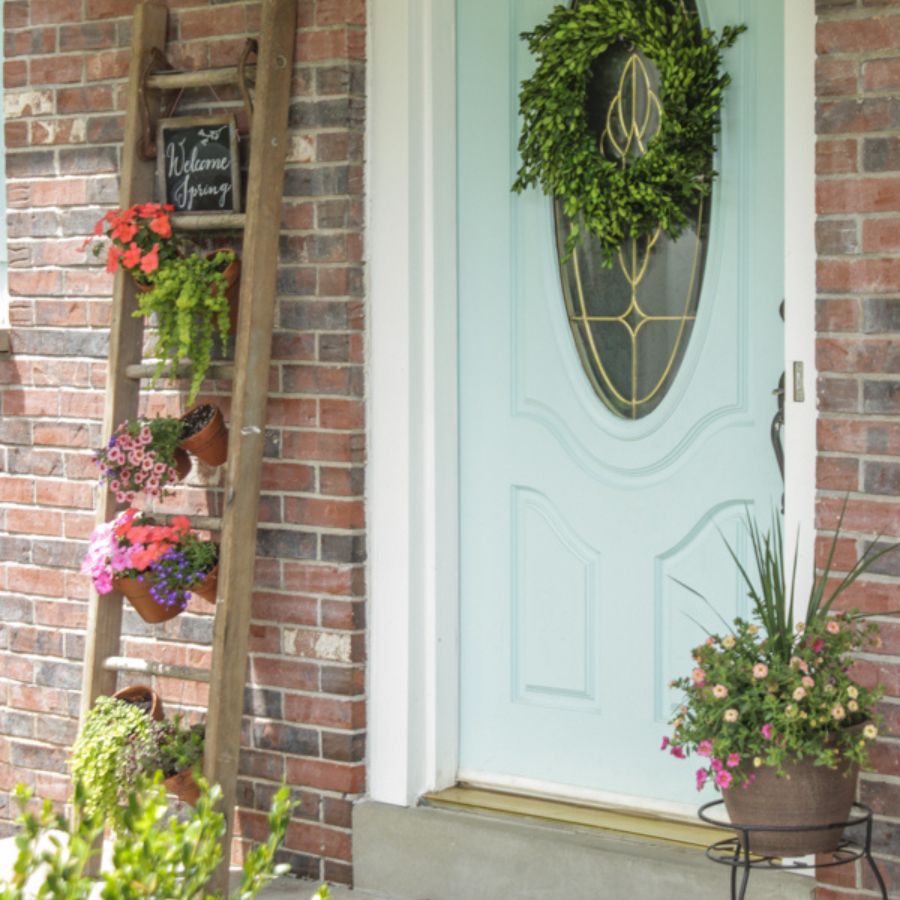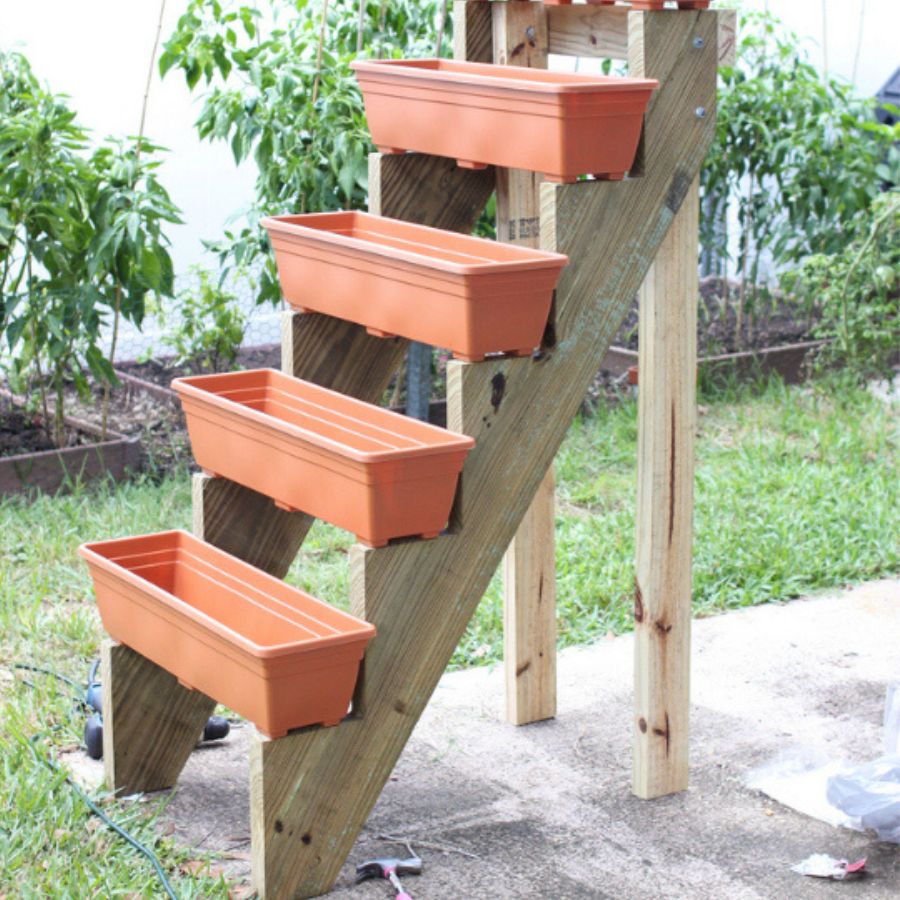 Easy Step Vertical Garden
This vertical garden is a great way to maximize space since you can make them with as many steps as you like. The planter boxes are very customizable-you can use whatever you like as long as it fits!
You can save yourself some time and work by having the wood cut at the store, then the only tool you'll need is a drill. Check out the tutorial for more details.
Repurposed Dresser Vertical Garden
This is the probably the easiest DIY vertical garden you can make. If you don't have a dresser you're willing to repurpose, this is a great excuse to go thrifting or flea market shopping.
Once you have the dresser, all you need to do it drill some drainage holes in the bottom of the drawers, paint it, and line the drawers. It might also be a good idea to anchor the dresser to a wall or fence, since the weight might be uneven
Check out this video to see how to put it together, plus other ideas for repurposed dressers.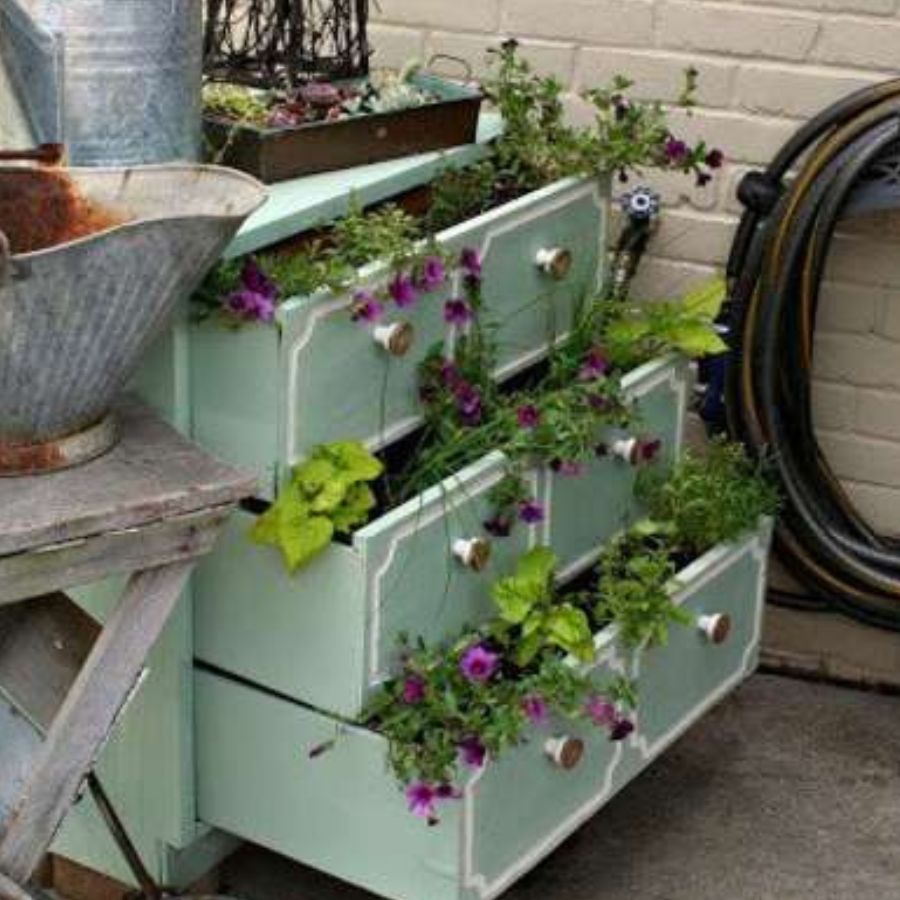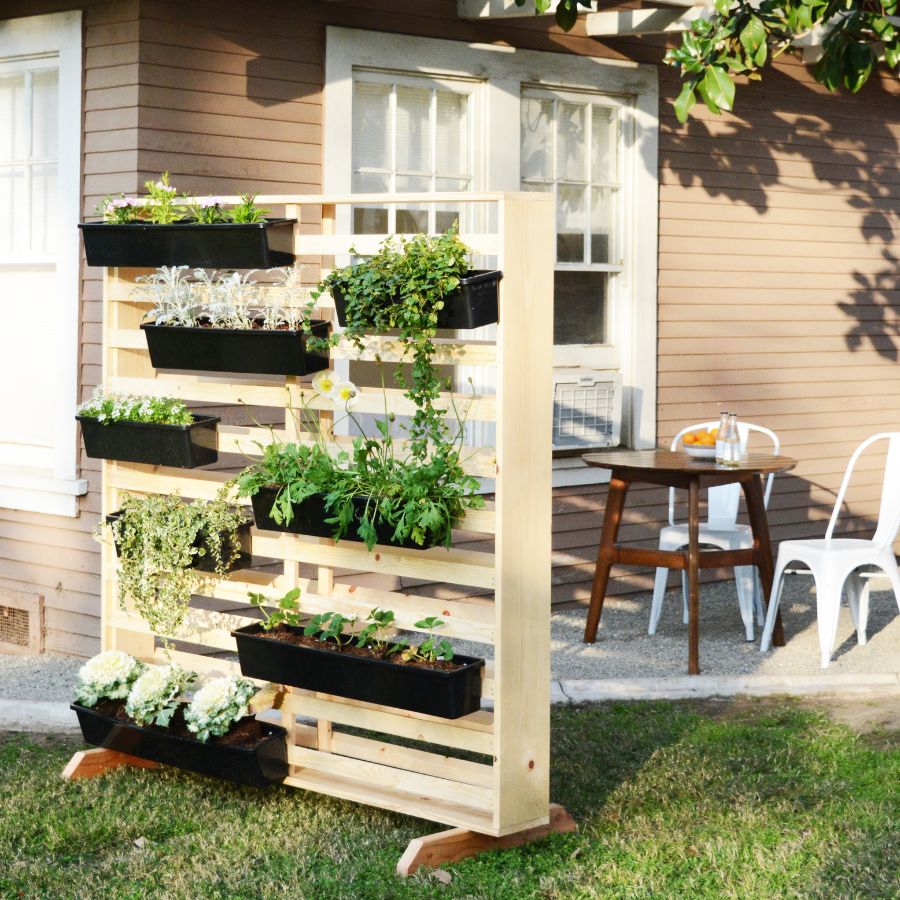 DIY Living Wall
This is the ultimate way to maximize your gardening space and it makes for an impressive focal point. The design is simple, but you can definitely paint and customize it.
The removable planter boxes are a great feature, since you can move the plants inside if the weather isn't ideal. If you love the idea of a living wall, take a look at the instructional here.