Now You Can Use Plants as Accents in Landscape Design
Small Decorative Planter Box Ideas
It's time you looked into DIY planter box designs. If you love to garden and are limited on space, planter boxes are a great way to extend your garden. They are also a great way to dress up a porch and create a beautiful focal point on a deck or patio. Learn more about planter boxes here.
Their one downside is that they can be quite expensive at home and garden centers. The good news is that you can easily make one yourself! Here are some gorgeous planter boxes with step-by-step instructions on how to make them.
Classic Cedar Board Planter
You can't go wrong with this simple cedar board planter box. There is plenty of space for your flowering plants and herbs, and you can easily paint the cedar if you like.
This build does require a miter saw and a few other tools, but you can finish it in a day. This tutorial will show you exactly what to do.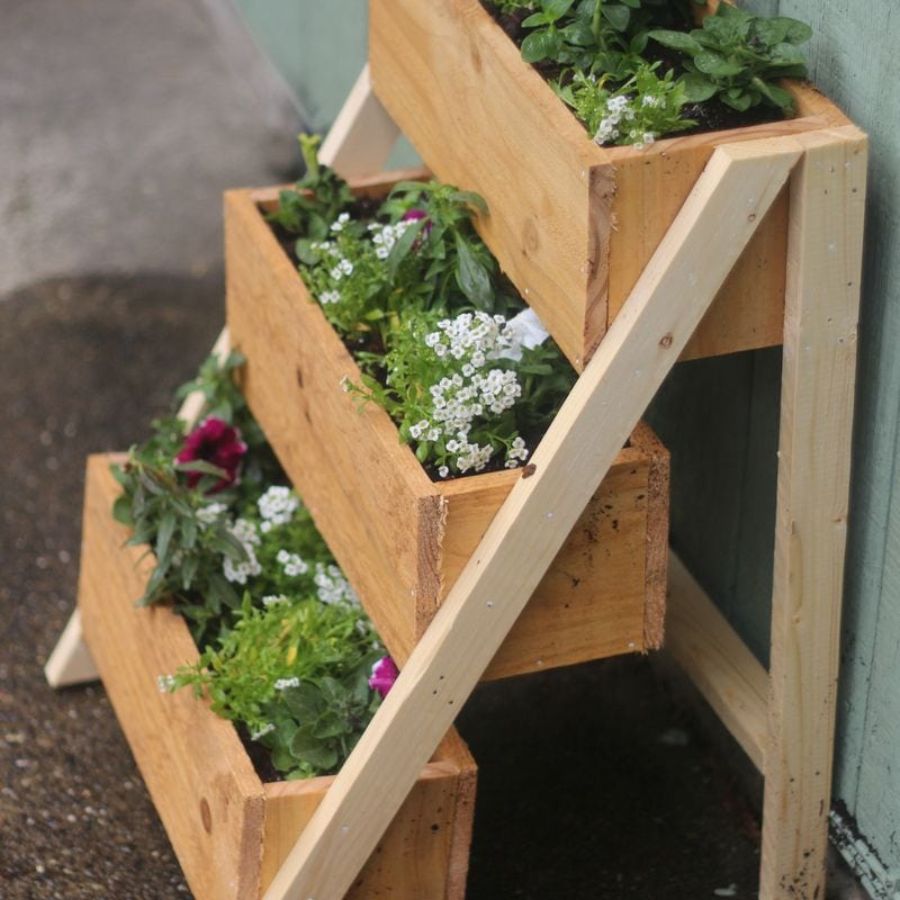 Three-Tiered Planter Box
This tiered planter box would be perfect for an herb garden! It could double as a great decorative piece for a front porch or balcony.
You just need a few tools and supplies, and this is one of the most economical DIY planter boxes. Learn how to put it together here.
Raised Planter Box with Benches
Do you wish for more outdoor living space? To make the most of what you have, why not add seating to your planter box? It's a great way to enjoy a raised flower garden, plus you can save your back and knees while gardening.
This step-by-step tutorial and video take all the guesswork out of this build. With the right supplies, you could have this together in an afternoon.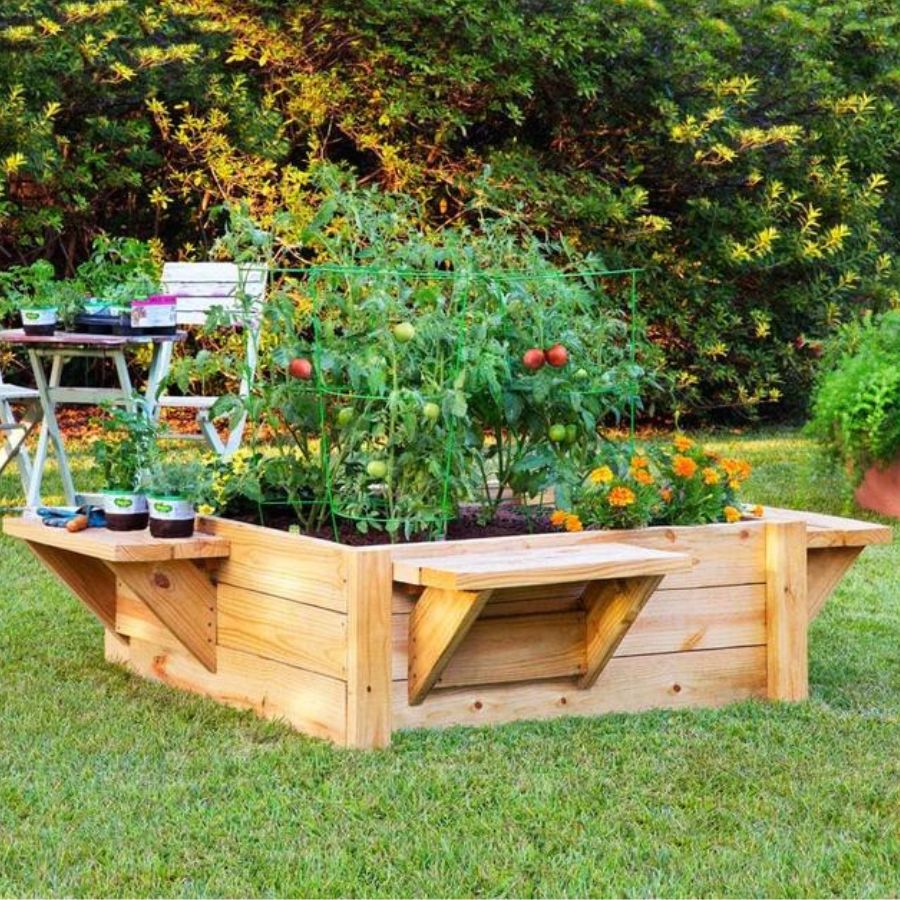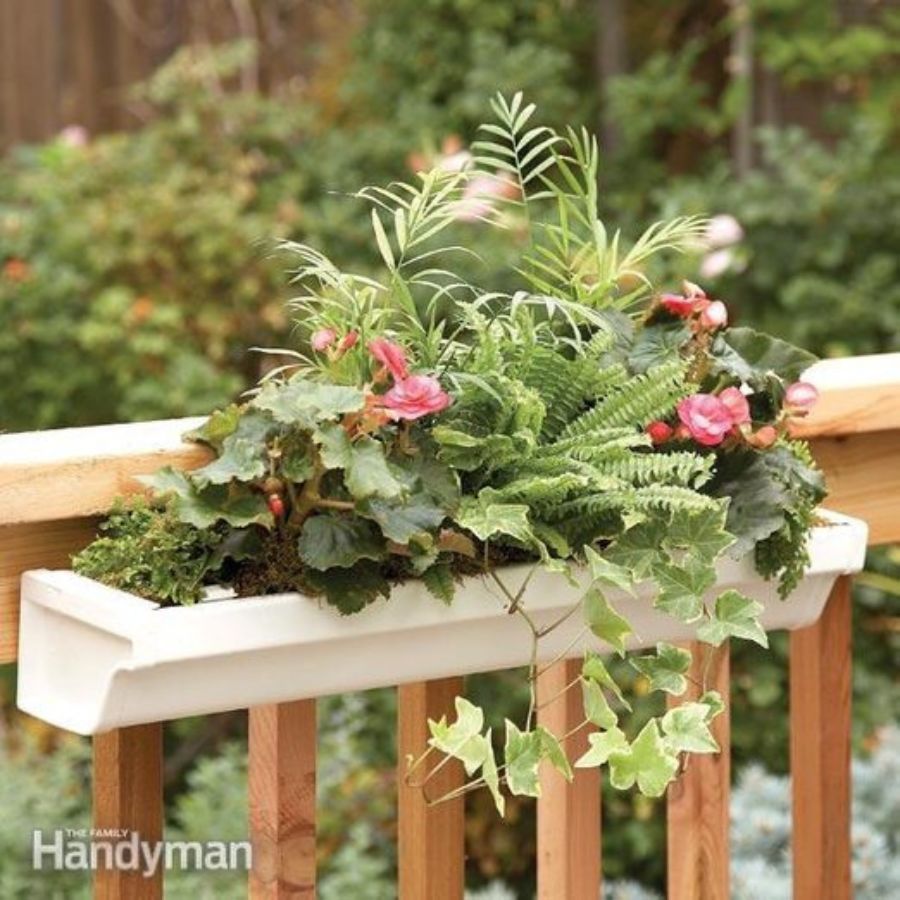 Easy Deck Railing Planter
If you're looking for a fuss-free project to spruce up your deck, check out this deck planter tutorial. There is no woodworking involved here, and you could put it all together in an hour or two! The design utilizes vinyl gutter, which happens to already have a perfect design for a planter.
You only need a couple of tools and a few supplies that you can pick up today at any home improvement store. For a fun project, have the kids paint designs on these!
Elegant Window Planter
A classic window flower box is an easy way to elevate the curb appeal of your home. This elegant design is simple enough to suits all windows and home exteriors, and you can stain or paint it to match or complement shutters or the exterior paint of the house.
This planter can be made of cedar or pine, so there is a bit of woodworking involved, but its worth it. This tutorial has step-by-step instructions plus a cut list to eliminate any guess work on your end.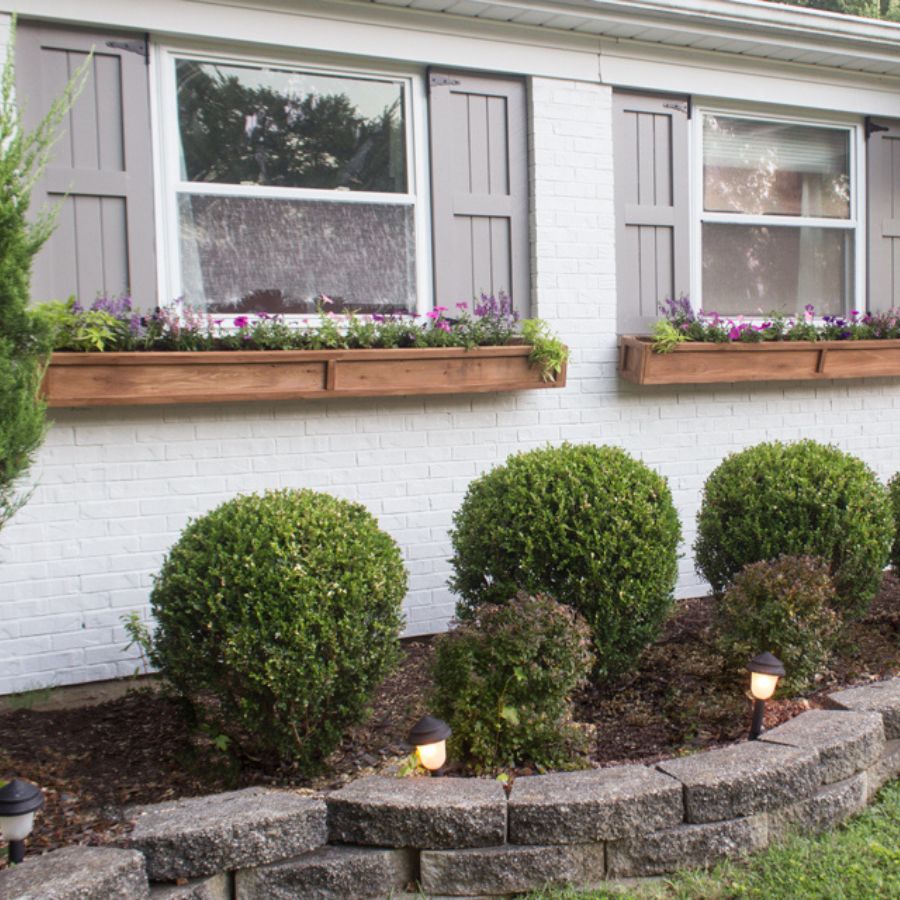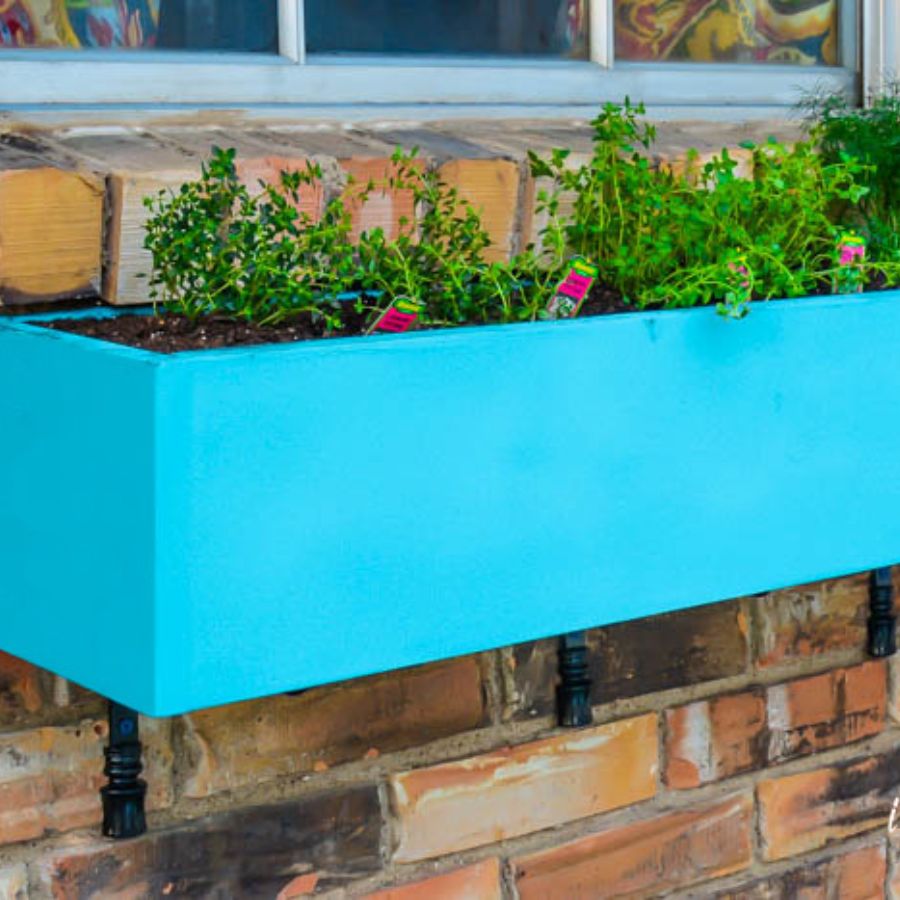 Colorful Herb Planter Box
If you love to accent the home with pops of color, this herb planter box might be perfect for you. This is a versatile design that can either be freestanding or mounted under a kitchen window.
To make one, here's an easy tutorial that calls for just a few supplies. Be sure to allow two days for this build so wood glue can cure, then paint it whatever color you like.
Pallet Planter Box
This pallet planter box is great for those who prefer a rustic style, plus it's a great way to repurpose wood. The pallet slats are perfect for creating deep planter boxes, which is ideal for vegetable gardeners.
While you can get creative with painting or decorating the pallet slats, there is no complicated woodworking involved here. Here's a step-by-step tutorial that will bring you through the build.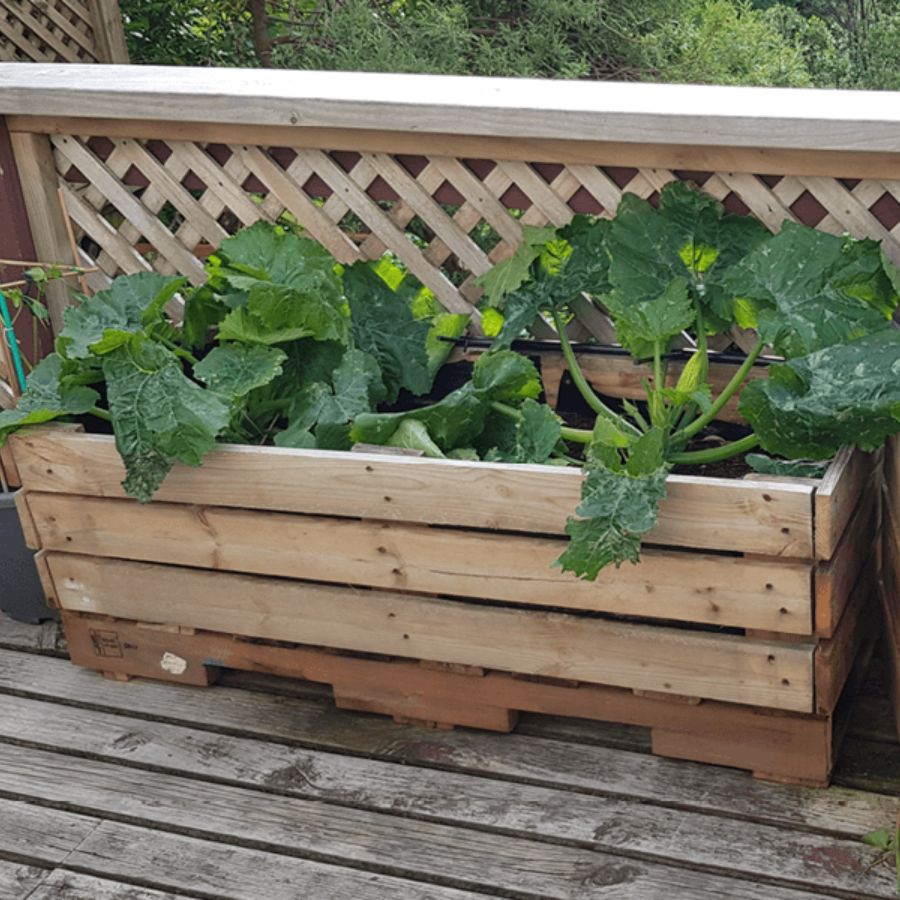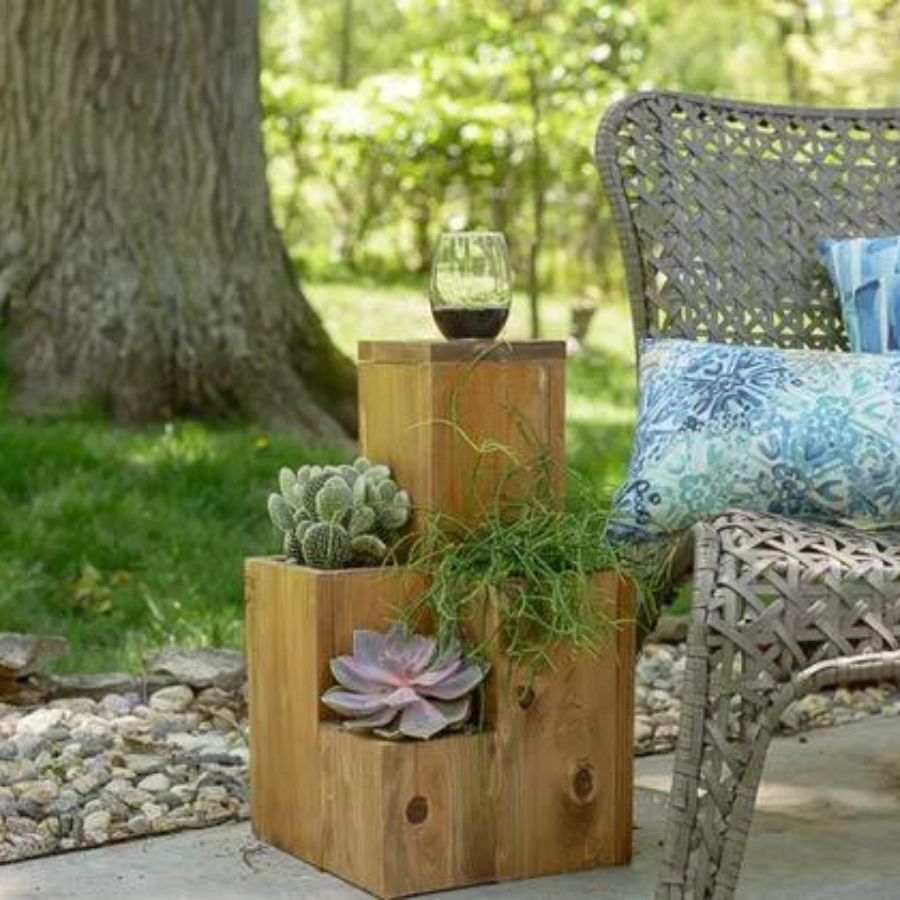 Tiered Table Planter Box
This build is a bit more complex than some of these other planter boxes, but you get two elements in one piece! The planter sections are the perfect size for succulents or flowering annuals, and depend on what you decide to plant, this planter can be indoor or outdoor.
If you love a contemporary geometric design and an interesting focal point, check out the instructional for this table planter box.