Low Maintenance & Effort Gardening
Grow a low maintenance cactus garden and brighten up your home. Succulents are beautiful. And, hard to kill. When I first learned about succulents, I thought they were all outdoor plants and grow in the desert. Turns out, not all succulents can thrive outside in the full desert sun. The indoor succulents are just as easy going as the outdoor succulents. They like bright lit rooms, sometimes a lovely windowsill, other times a nice little corner.
The heartiness of the succulent is amazing for beginning gardeners. In the process you will learn how to treat a plant. If you come with enthusiasm to your gardening you always want to be doing something for the plant, I mean, the plant is depending on you for their livelihood! However, it's more like the cactus is just hanging out with you, anxiously awaits your return home, just like your pets.
The most important thing I learned through succulents is how to water. The relationship between a plant and its soil was something that I never thought about, but I did know that the only way you can really kill a cactus is to drown it. My definition of dried out soil and the cacti's version was different. Over time I started to understand the cactus was a lot like me, just really wanted to be left alone to thrive and grow, so long as we have what we need, it's no worries.
Another great thing about succulents, is that most of them grow offshoots. It's like a 2 for 1. You can propagate the offshoots and fill space however you wish. When you're originally potting your succulents, understand how much space you'll need to allow for offshoots, and roots.
Low Maintenance Cactus Garden Plants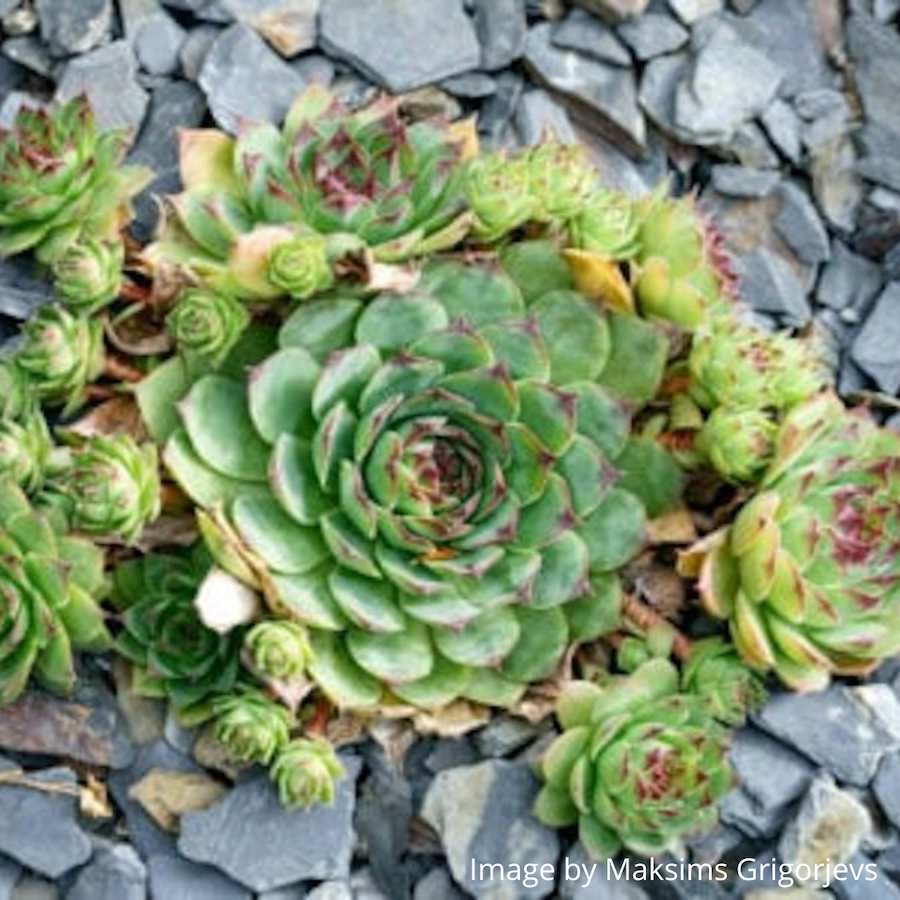 Hens & Chicks
For a low maintenance cactus garden you can bring together different potted plants, or build collages of plants. If you're looking to make a collage of succulents Hens & Chicks is a perfect option. They do not have a mono color and will complement the bouquet and fill out space. They will grow offshoots, so if you're worried about space in your collage, set them out on their own.
Low maintenance cactus garden characteristics:
Low maintenance
Does well in drought conditions
Allow to dry slightly between watering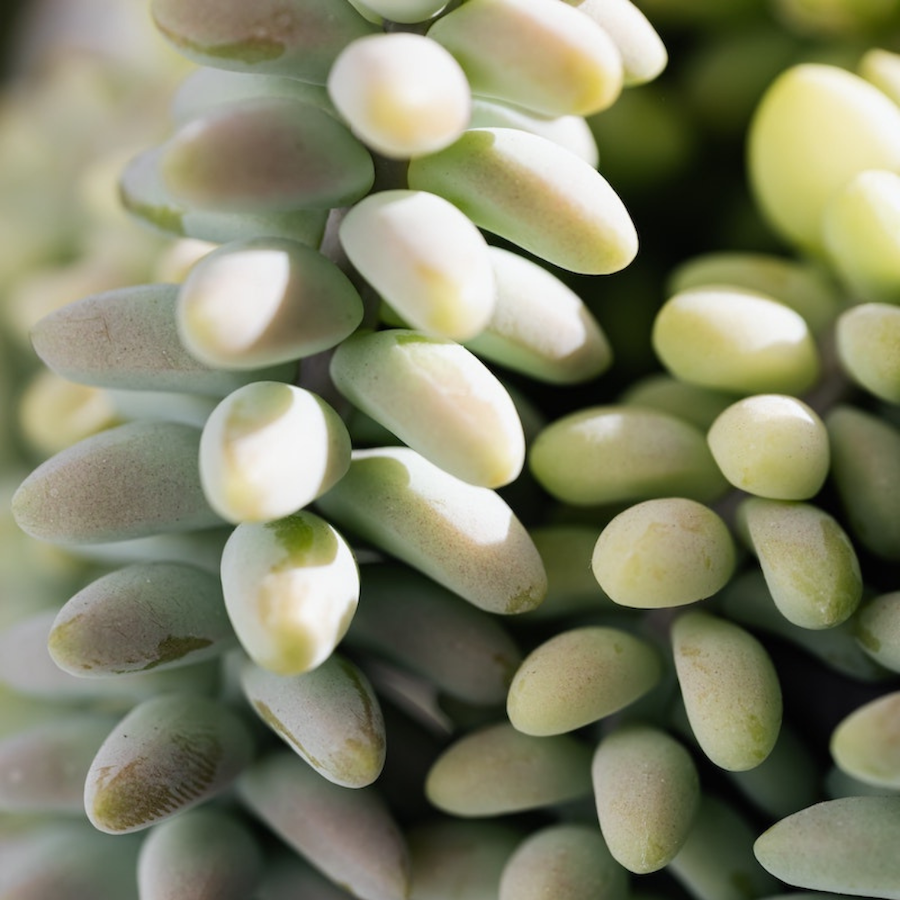 Burro's Tail
What I love about the Burro's Tail is that it's an amazing hanging planter. It doesn't need floor space, you don't need to worry about your pet trying eat it and it looks lovely in the light, making it one of my go to low maintenance cactus garden plants.
Low maintenance cactus garden characteristics:
Great for hanging planters
Thrives in bright light
Keep out of direct sun
Red or pink flowers in summer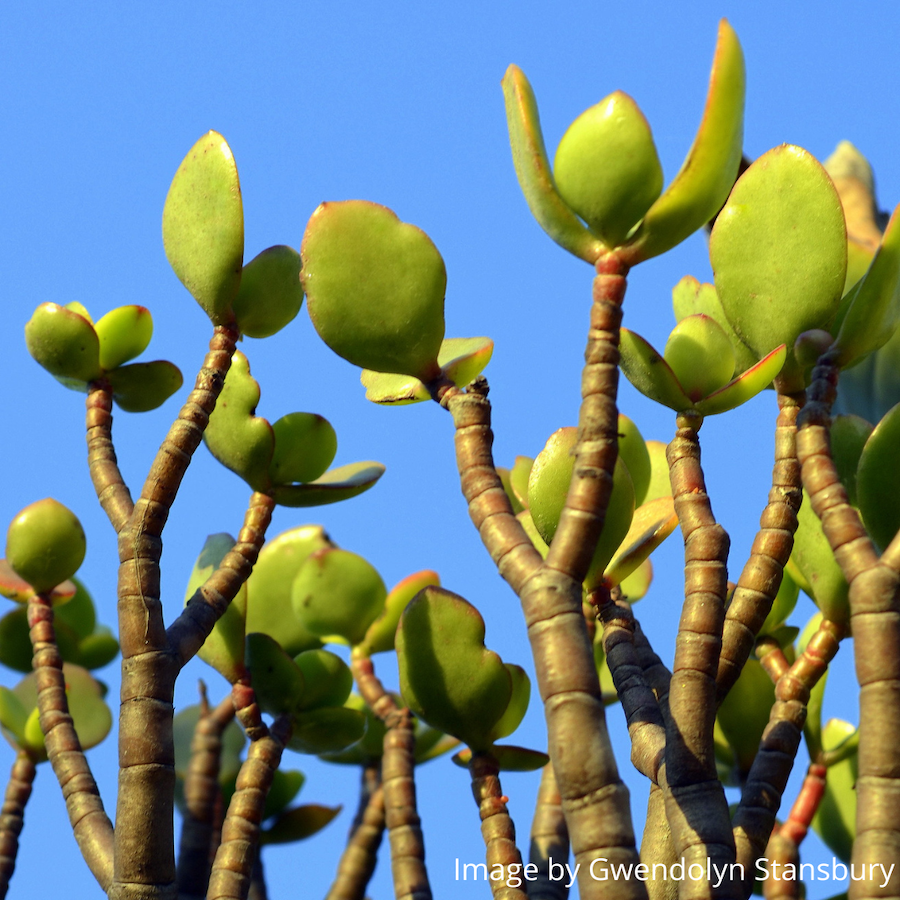 Jade Plant
The Jade Plant is know as the Shrek plant. Sure, it may look like an ogre's ears, but it is lovely. It generally starts small, the longer it grows the thicker and the taller the stems will become. But they do look great in a collage, until it outgrows the collage.
Low maintenance cactus garden characteristics:
Very hearty – hard to kill
Does well in drought conditions
Don't over water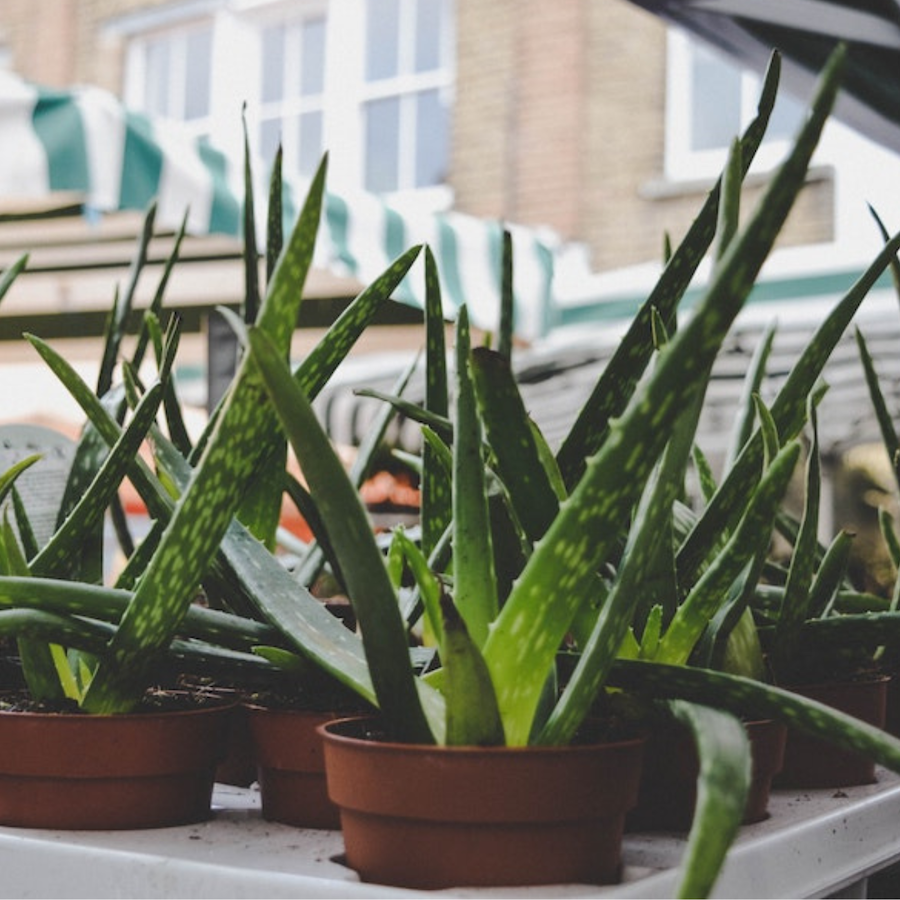 Aloe Vera
I also like having Aloe Vera on hand. It has various health benefits, but it's great to have when there's a sunburn.
Low maintenance cactus garden characteristics:
Beginner friendly
Likes bright sunny rooms
Forms offshoots that will fill container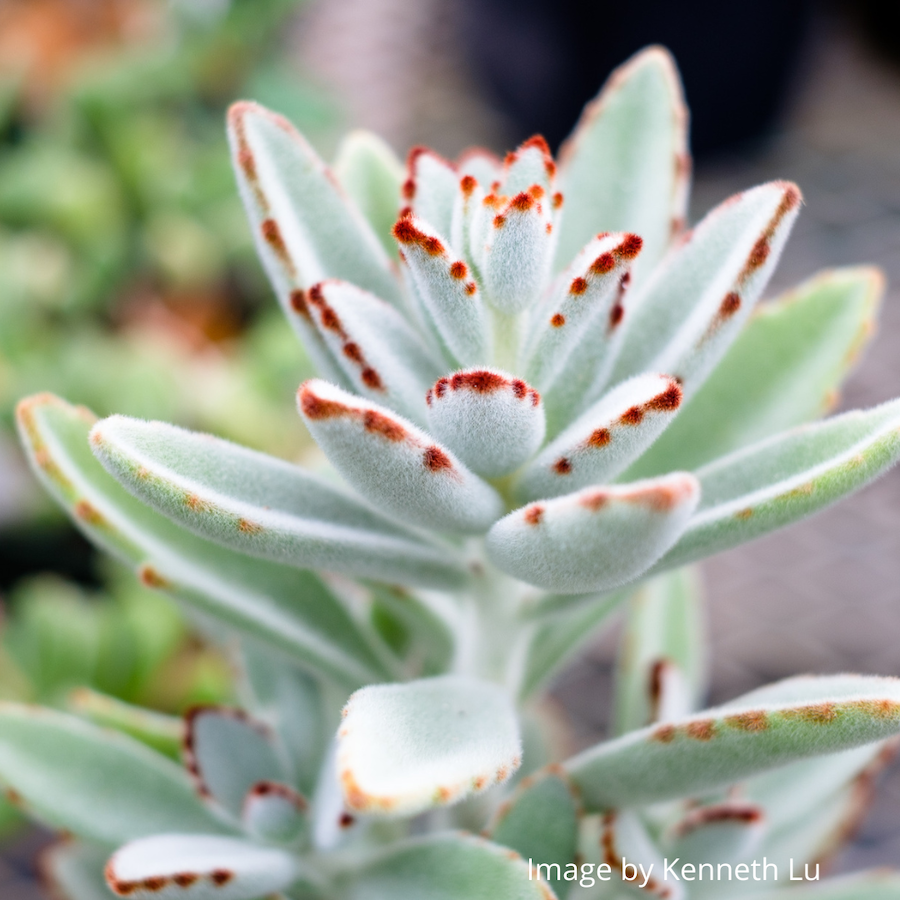 Panda Plant
This plant is covered in a fuzzy-like substance, giving it an ethereal like presence. In its youth, it'll look good in a collage, but this fella will grow up to 2 feet. At some point you can transfer the Panda Plant to its own pot.
Low maintenance cactus garden characteristics:
Likes sunlight, good in windowsills
Toxic to pets
Can reach up to 2 feet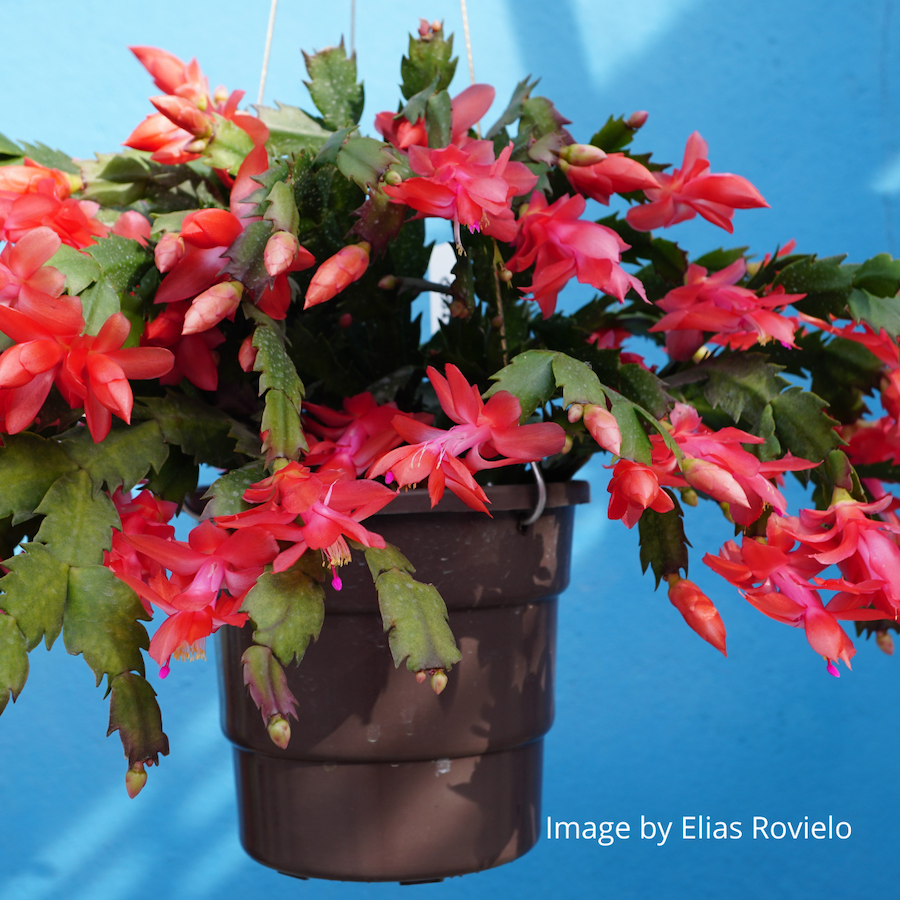 Christmas Cactus
This plant is aptly named, as its flower is worth waiting for and comes once a year. The bright flowers can be red or pink, but they open up and bring such joy.
Low maintenance cactus garden characteristics:
Doesn't have sharp spines
Prefers more moisture, water when top soil is dry
Keep in bright area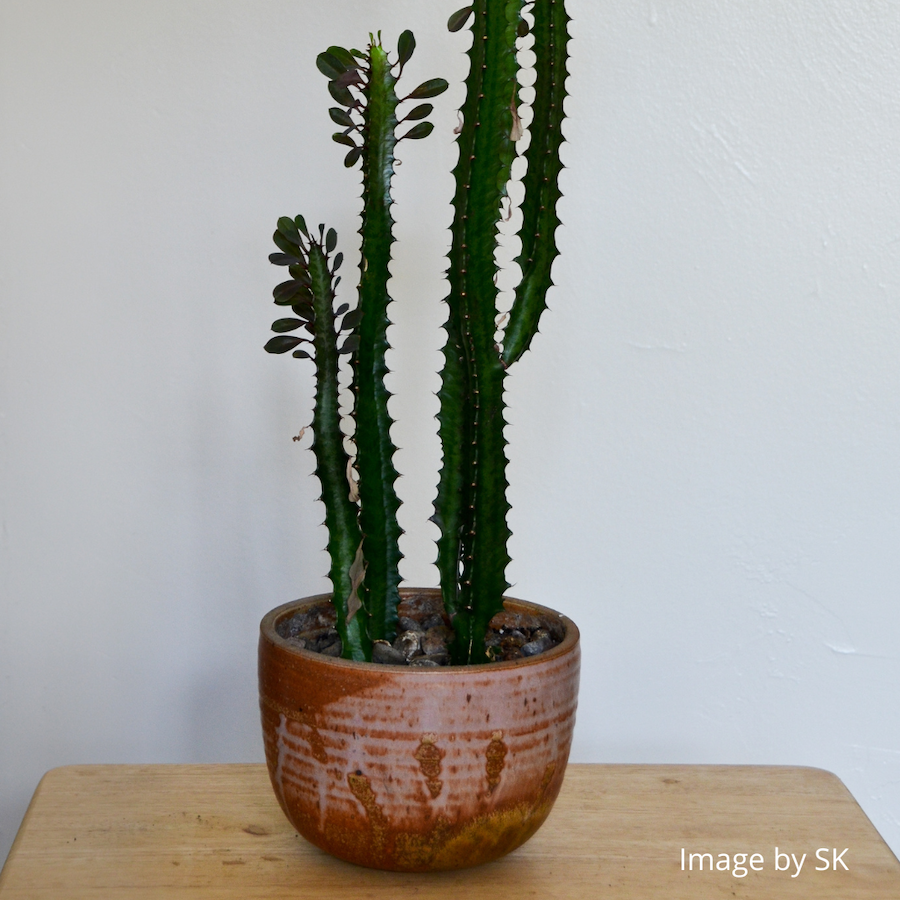 African Milk Tree
This succulent has a commanding presence. The African Milk Tree has the ability to get to 9 feet when growing outdoors, and 3 feet indoors. But it's just gorgeous. The tall spiked arms with the flowers up top give a simple, yet elegant lines.
Low maintenance cactus garden characteristics:
Can grow to 9 ft tall, but 3 feet indoors
Plenty of light
Keep evenly moist
Related to poinsettia, can leave sap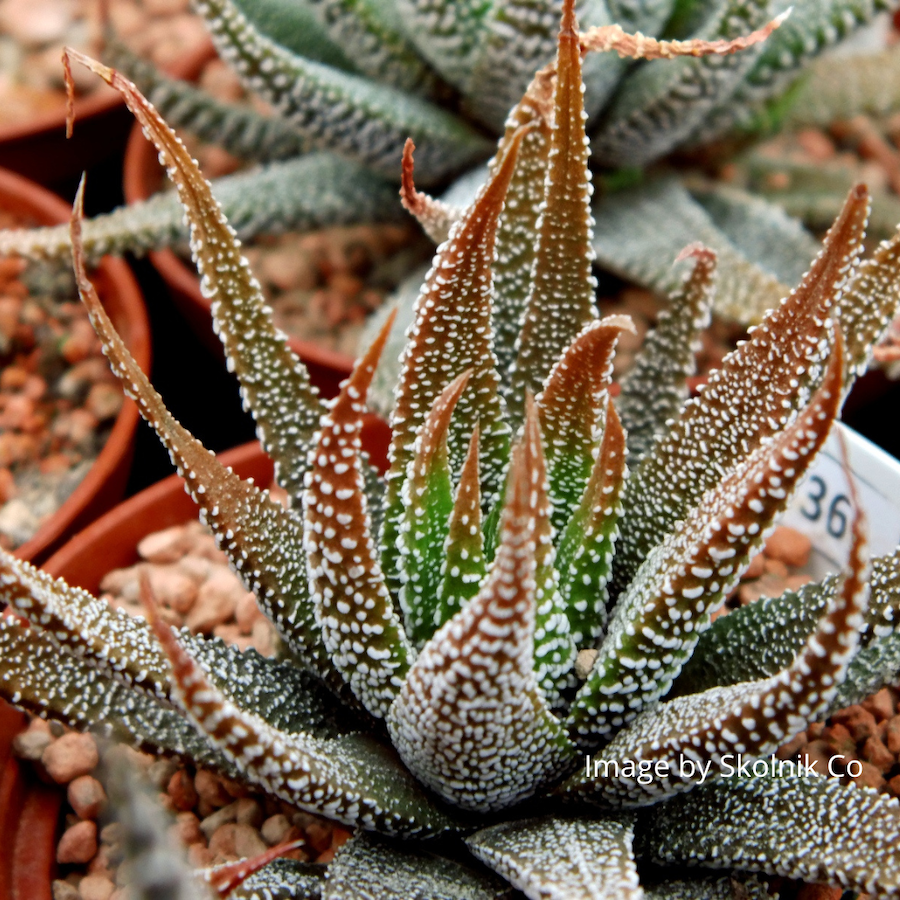 Zebra Haworthia
The Zebra Haworthia is a great plant for beginners. They stay small and can withstand the process of learning how to water. They also do well in lower lit areas, perfect for rooms without well placed windows.
Low maintenance cactus garden characteristics:
Likes few hours of bright, indirect light every day
Let soil dry out before watering
Will stay small, about 5 inches tall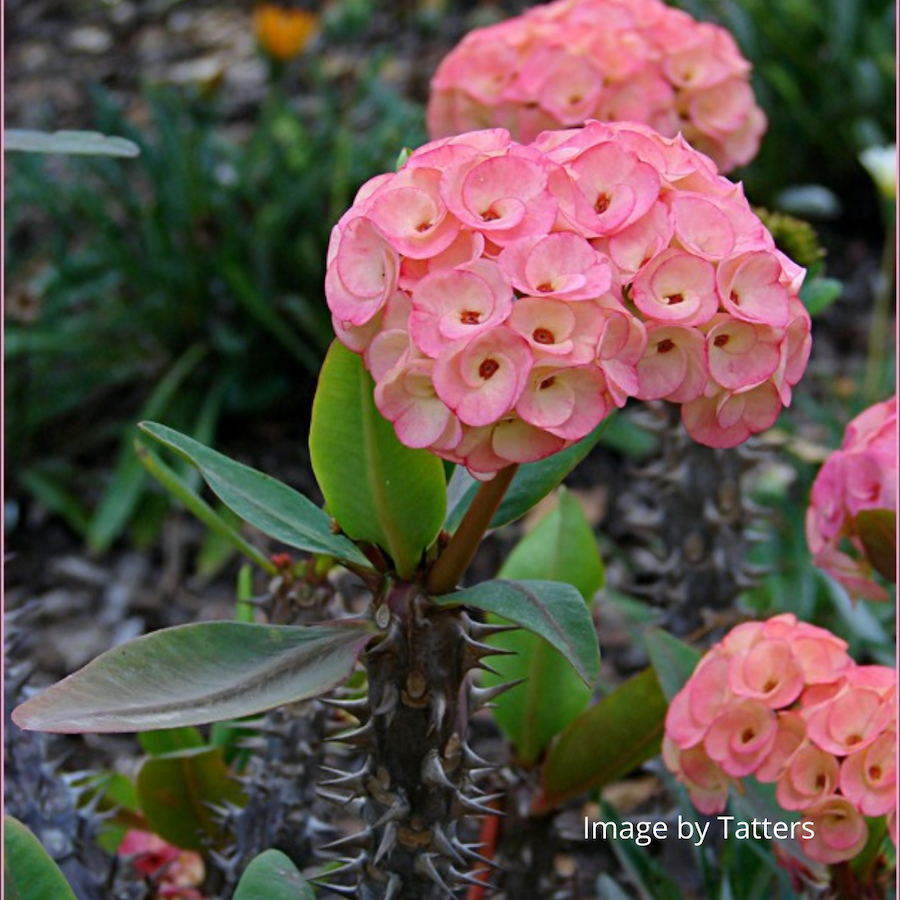 Crown of Thorns
The Crown of Thorns is another excellent plant for beginners. Their flowers are beautiful and can last year round, but beware their thorns. The Crown of Thorns loves a nice windowsill.
Low maintenance cactus garden characteristics:
Blossoms year round
Minimal care
Watch out for thorns
3-6 ft outdoors, 2 ft indoors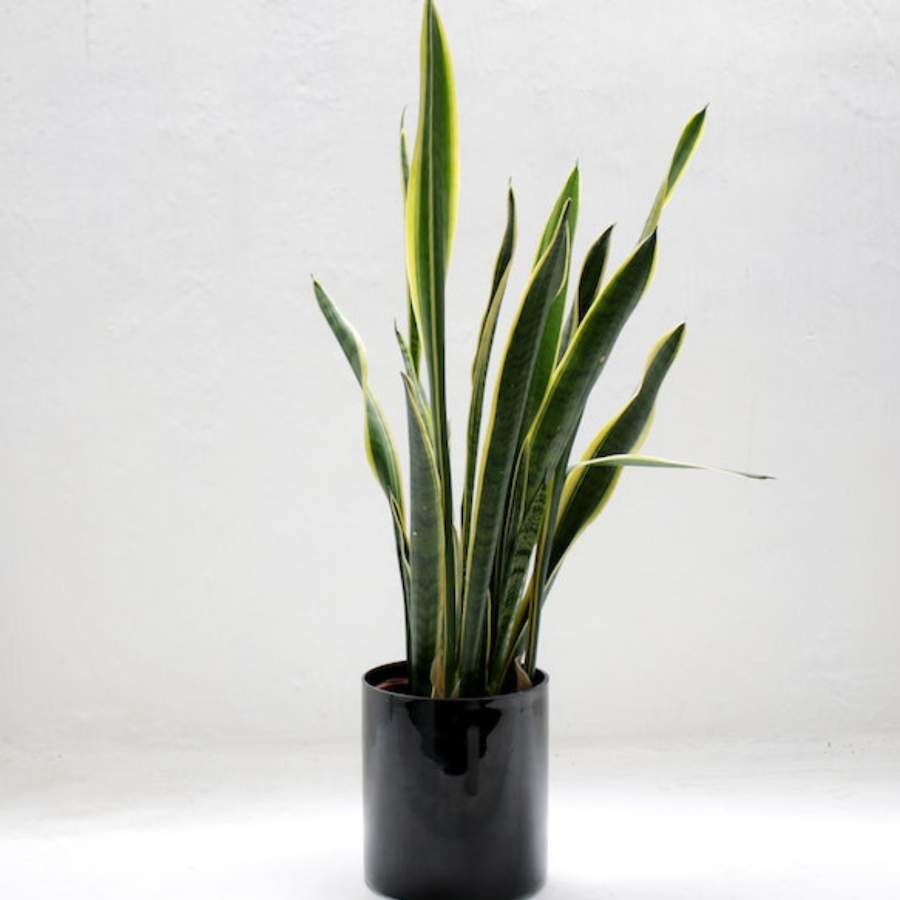 Snake Plant
The Snake Plant is a survivor. It has the ability and heartiness to go without light and water for a time without consequences. The leaves grow tall, while the roots don't go terribly deep. Take care to manage the weight of the plant, with short pots it is possible for the set up to become top heavy, which can result in tragic spill overs.
Low maintenance cactus garden characteristics:
Can survive weeks without light and water
Grows straight up, up to 3 feet
Over time it will make offshoots