A Flavorful Upside-Down Cake Recipe for Any Occassion
Sweet Fruit Dessert for the Whole Family
The upside-down cake recipe isn't just for pineapple anymore. My favorite aspect of the upside down cake is how the flavor and the syrup collects at the bottom and get flipped to the top. It may all be in my mind, but it feels like it's sweeter, more rich in the syrup.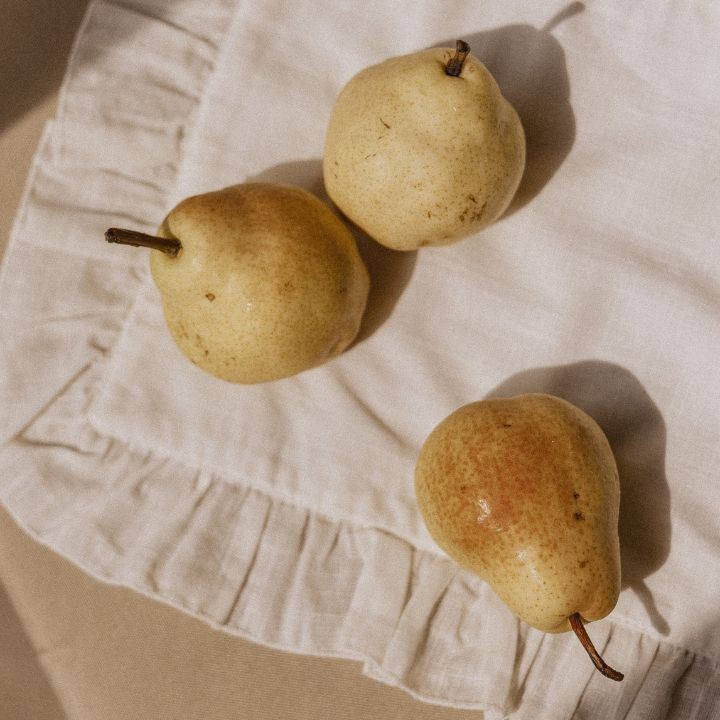 All in all this recipe takes about an hour and a half to put together and is just delicious. It's fairly easy to make, once the pears are caramelized.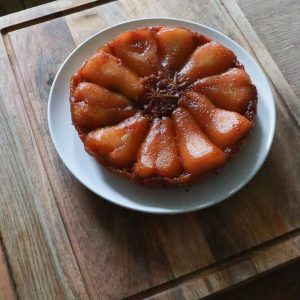 Pear, Sage, & Almond Upside-down Tray Cake
Ingredients
10

sage leaves

1/4

c

firmly packed brown sugar

6

ripe baby corella pears

halved

1

cup

unsalted butter

chopped

1

cup

unsweetened almond milk

2

t

vanilla extract

2

eggs

at room temperature

1 1/4

c

plain flour

sifted

1/2

t

baking soda

1 1/2

c

caster sugar

superfine sugar

1

c

almond meal

2/3

c

creme fraiche

Maple syrup

to drizzle
Instructions
Prep
Preheat oven to 320° F.

Grease and line oblong baking dish.

Place sage leaves along the bottom of the pan and set aside.
Pears
On a small plate, put 2 T brown sugar.

1/4 c firmly packed brown sugar

Coat cut side of pear with sugar.

6 ripe baby corella pears

In a large frying pan over medium heat, add pear, cut side down. Cook until caramelized, about 1 minute.

Carefully place pear, cut side down, into baking pan.
Sauce
Add 1/4 c butter and remaining brown sugar to frying pan. Cook, stirring constantly for 2 minutes. Mixture should bubble.

Pour into baking dish around the pears.
Next
Melt remaining butter, allow to cool completely.

Place butter in large bowl whisk in almond milk, vanilla and eggs.

1 cup unsweetened almond milk,

2 t vanilla extract,

2 eggs

Add flour, baking soda,1/4 t salt flakes, caster sugar, and almond meal.

1 1/4 c plain flour,

1/2 t baking soda,

1 1/2 c caster sugar,

1 c almond meal

Add eggs and creme fraiche and stir until smooth.

Pour over pears.
Bake
Bake for 50-60 minutes, or until the center comes out clean.

Cool for 15 minutes and invert onto serving dish.

Drizzle with maple syrup and enjoy!