Finding the Flavor of Fall with Savory Fall Recipes
Find ways to cook with squash recipes & other vegetables from the garden
Check out squash recipes and a few other garden staples as a flavor of fall.
Flavors I love during fall that remind me of falling leaves, blowing wind, and pulling out my favorite sweater include, yes, pumpkin, but also other dark, and intense flavors. It's not time to say goodbye to all those fruits and vegetables we've spent the summer growing, or picking up at the grocery. It's time to combine them with different flavors to create something that says "Hello Fall, I've missed you."
Some of these dishes may seem like appetizers, or not your regular main dish. I'm not in the habit of making multiple dishes for my meals. When I find a flavor I like I like to get as much of it as possible. I'm a one dish kind of girl. Unless we go out to eat and you get something I wouldn't mind trying and then I'm totally open to halfsies.
Risotto
Aged cheese combined with acidic wine
Risotto has been compared to mac & cheese, just a rice version of it. For me it makes the fall list because it is well better than mac & cheese, but the richness of the rice reaching the creamy state and the complex parmesan cheese and the combination of a reduced acidic wine.
Risotto is a traditional Italian dish that I usually find I have to use all my self control not to lick the bottom of the dish. Traditionally in Italy this is a first course dish, however, it can stand as its own main dish.
I have always thought of risotto as a higher skilled recipe. I attribute the increased skill in being able to get the rice to a creamy structure. This recipe is from Chef Billy Parisi, who has listed all the recipe instructions within the details below the how to video.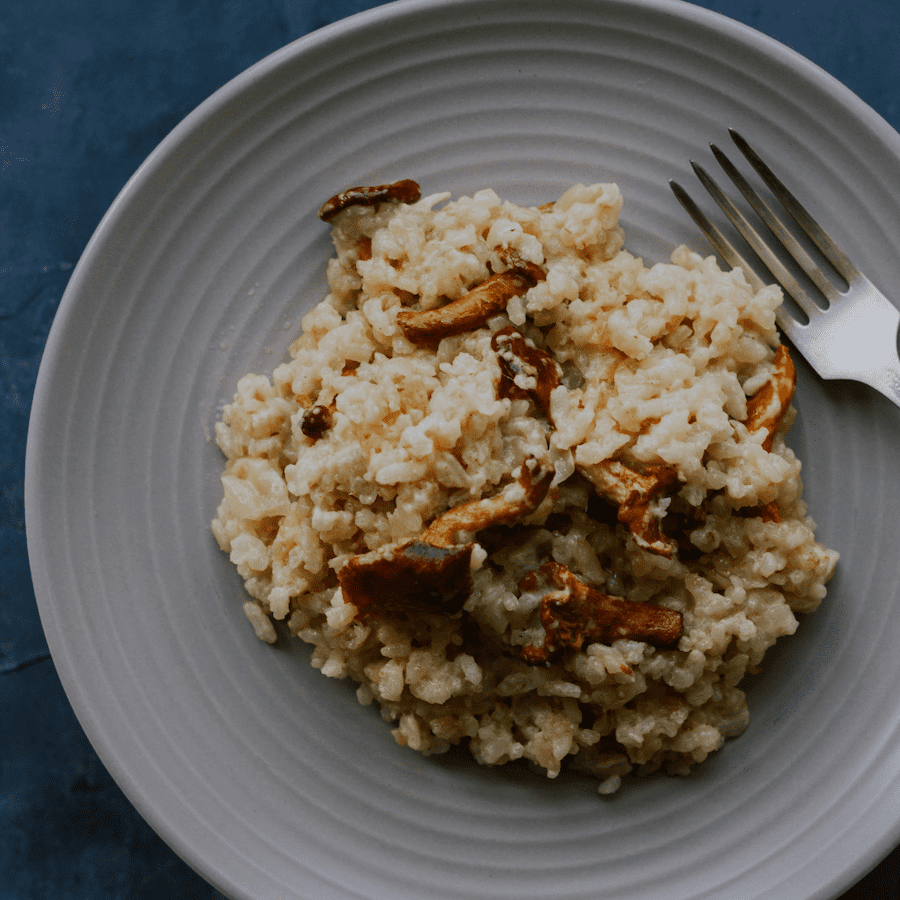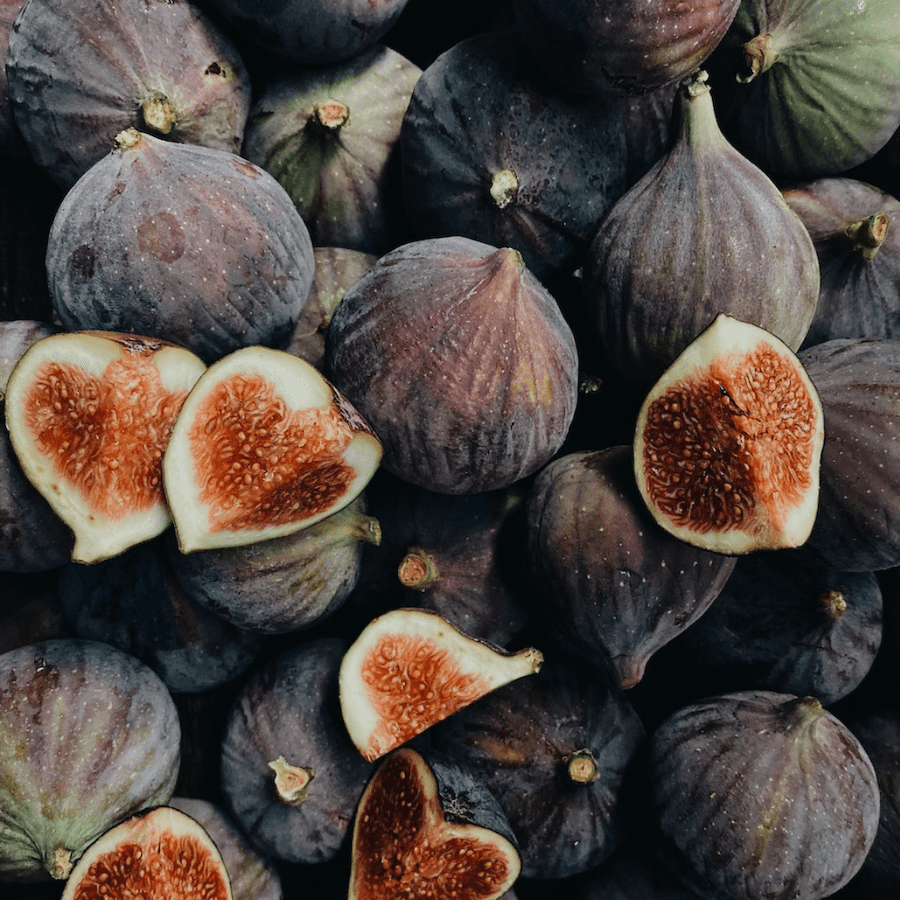 Grilled Figs with Goat Cheese
Mediterranean sweet & savory
The flavor of fall is found right in the title, figs with goat cheese on the grill. In this recipe basil is added at the bottom of the fig and smothered in honey, which pulls together all these flavors. It's a crowd pleaser.
This is a sweet recipe and can be used for a dessert or for an appetizer. The recipe contains 5 ingredients: fresh figs, goat cheese, honey, walnuts, and basil. It only takes 15 minutes to prepare so this one tops the easy skill set list.
Sweet Potato Black Bean Chili
Happy Halloween
First off, chili. It has been a family tradition since I was a small girl to have tamales, chili and apple cider every Halloween before trick-or-treating. Over time my palette has changed and my choice of chili has gone from meat focused to sweet potato focused. Sweet potatoes have a versatile taste, it can be a chili, an enchilada, or even a pie. My sister even won "best chili" with it at a cook-off one year with this recipe.
This recipe is pretty easy, it's small portion as well.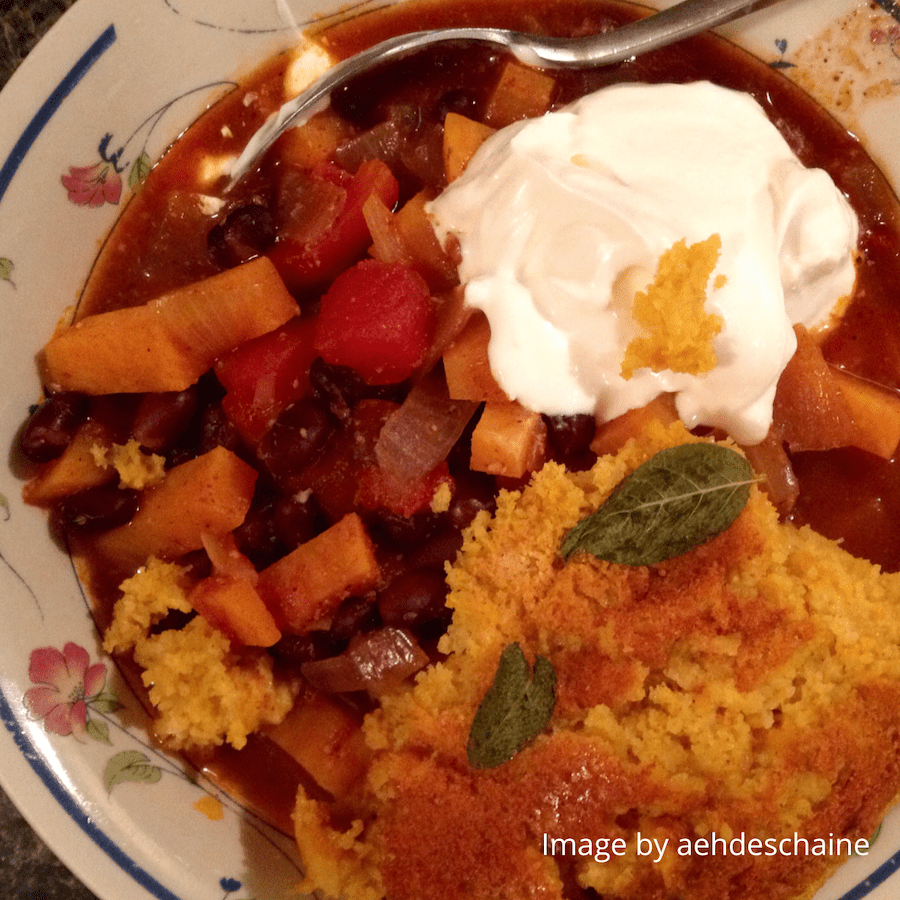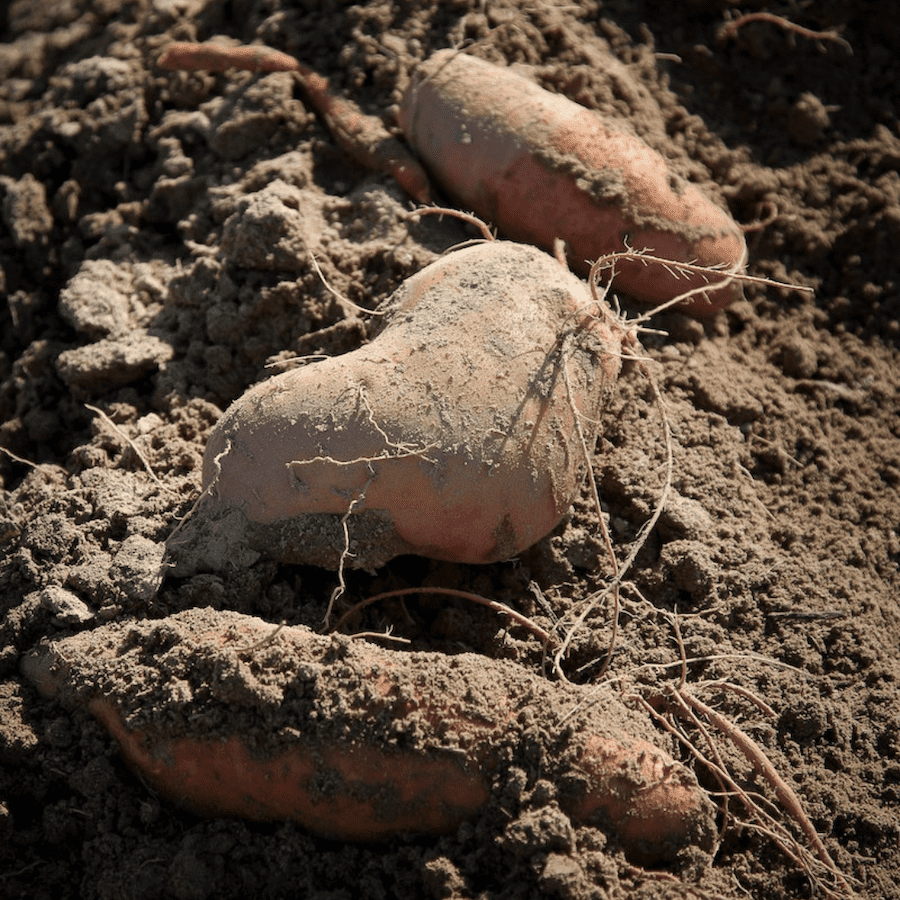 Roasted Grape & Goat Cheese & Honey Stuffed Sweet Potatoes
Experimenting with grapes
I think sweet potatoes can be eaten year round, but grapes, roasted? Grapes themselves are beautifully sweet round and juicy. It almost breaks my heart to think of roasting them. But, then I think of what those juices would do in a roasting, which is not a summer flavor, and I find a new obsession.
This one takes some time due to baking the sweet potatoes (40-45 min) and then roasting the grapes (20-25 min) so plan accordingly.
3 Cheese Baked Gnocchi
Compacting cheese flavors
This makes the fall list, possibly as a comfort food for me; gnocchi is my favorite Italian dish. The rich flavors in the variety of cheeses, mascarpone, mozzarella, & parmesan, make this a really cheesy dish, which always goes well with tomato sauce.
This recipe is done in 40 minutes, you make the sauce and add the gnocchi and voila!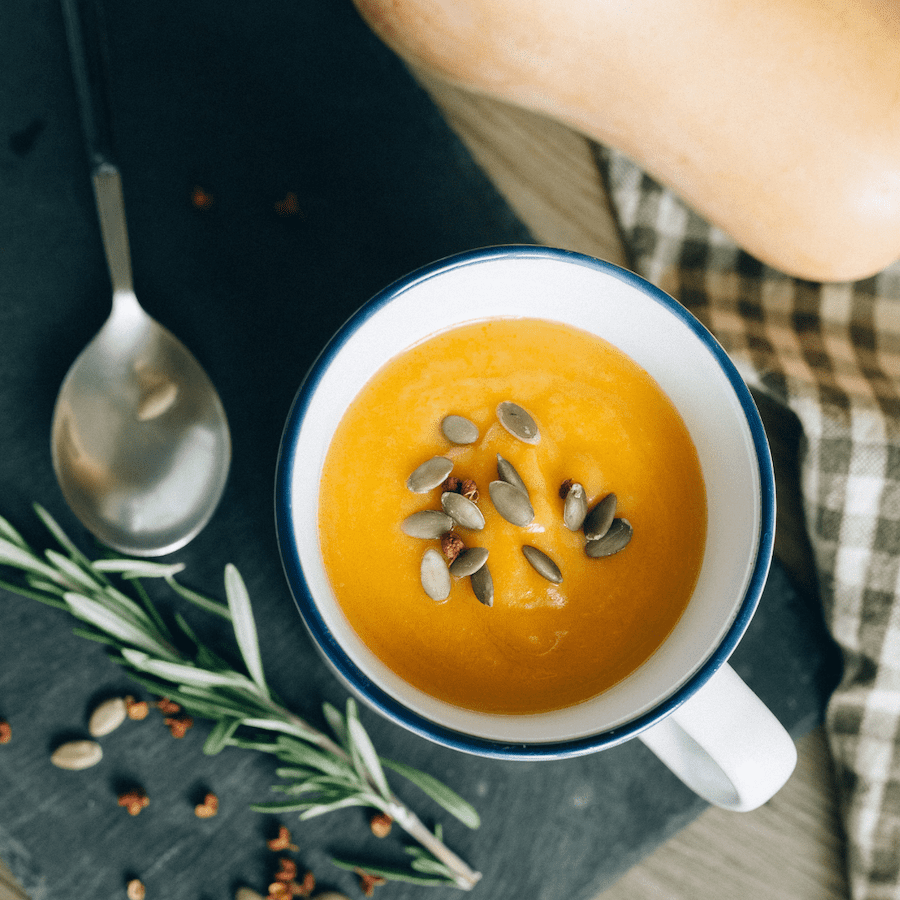 Butternut Squash Soup
No pumpkin spice squash recipes
I don't consider butternut squash a substitute for pumpkin, but they do have similar tastes, and pumpkin gets all the hype in the fall. But, I don't think the pumpkin is always done right. Butternut squash has a smoother flavor and doesn't need sugar to be sweet. And well, all puréed, it's more like pie in a cup.
The chill of fall allows for more soup eating. A nice warm soup on a chilly day warms you through and through. When I have a Blue Lemon around it has my favorite butternut squash soup, but when I don't I make it myself.
Ratatouille
Spiced stew
My sister was always the one that was good at making stew. She had a way with spices that I never mastered. The ratatouille is a French Provençal dish, which really just means stewed vegetables. However, Ratatouille is built off vegetables that aren't common in U.S. based stews, and isn't as dependent on spices. This is the only way I want to eat eggplant, but that's because it's a filler surrounded by other flavor.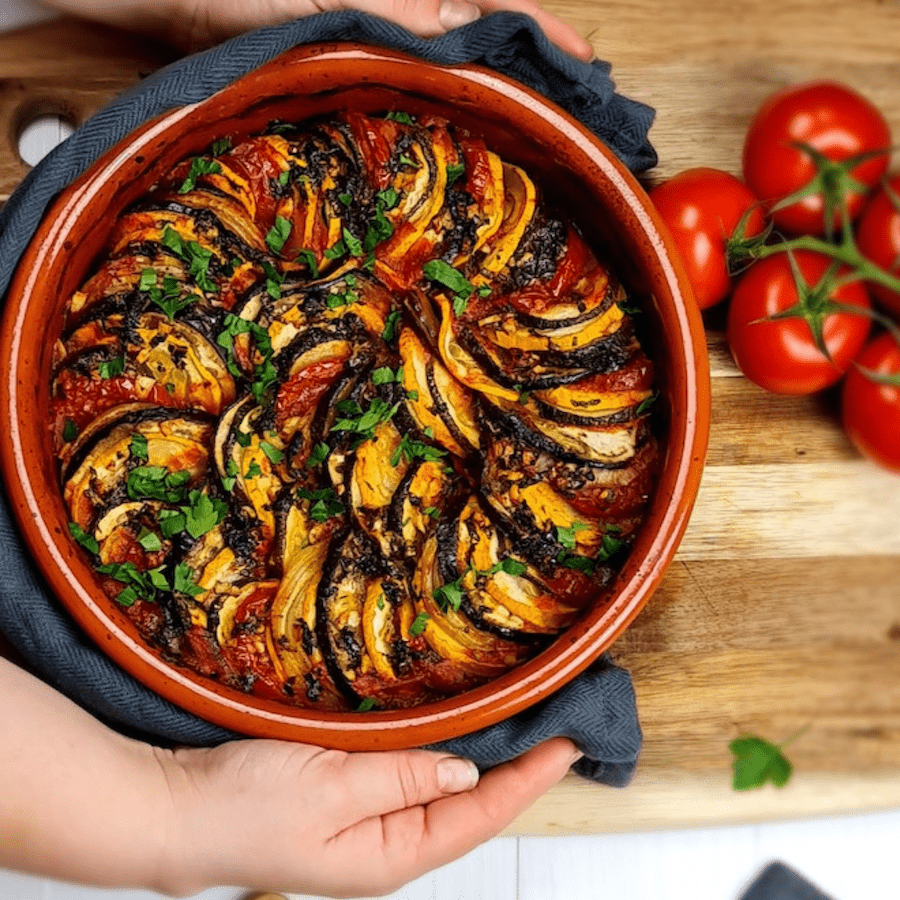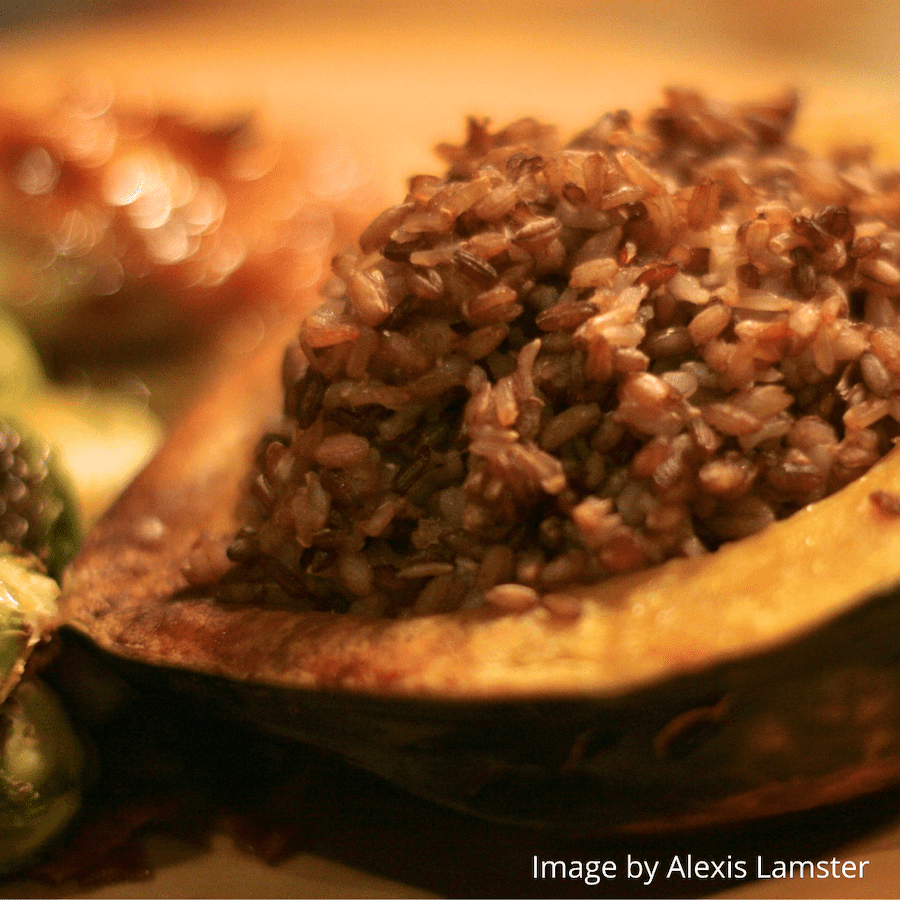 Stuffed Acorn Squash Recipes
Gourds of fall
It's another gourd bringing in the flavor of fall. Acorn squash on its own is delicious with just a bit of salt and pepper. Here we are adding it like a bread bowl on a chowder. The stuffing is Mediterranean with couscous and feta and combine that with the sweet of acorn squash and it is amazing.
Again you will be roasting, so add that time to your prep.
Spaghetti Squash Cheesy Broccolini
Vegetables vs pasta – it's squash recipes
I'll admit, spaghetti squash is one of my weekly go to's. It made the fall list because it's a squash, and I see it as a warm vegetable that goes with colder weather. But, from my list, it also appears that I consider Italian food fall flavors as well. As my consistent substitute for spaghetti the squash will replace it once again here.
I found the best way to bake the spaghetti squash is 30-40 min at 400°, depending on the size. If it's smaller it'll bake more quickly. I like the shorter time because it helps the "noodles" keep their shape, and keeps them from becoming too soggy and keeps the entire dish from becoming too much of a casserole mush.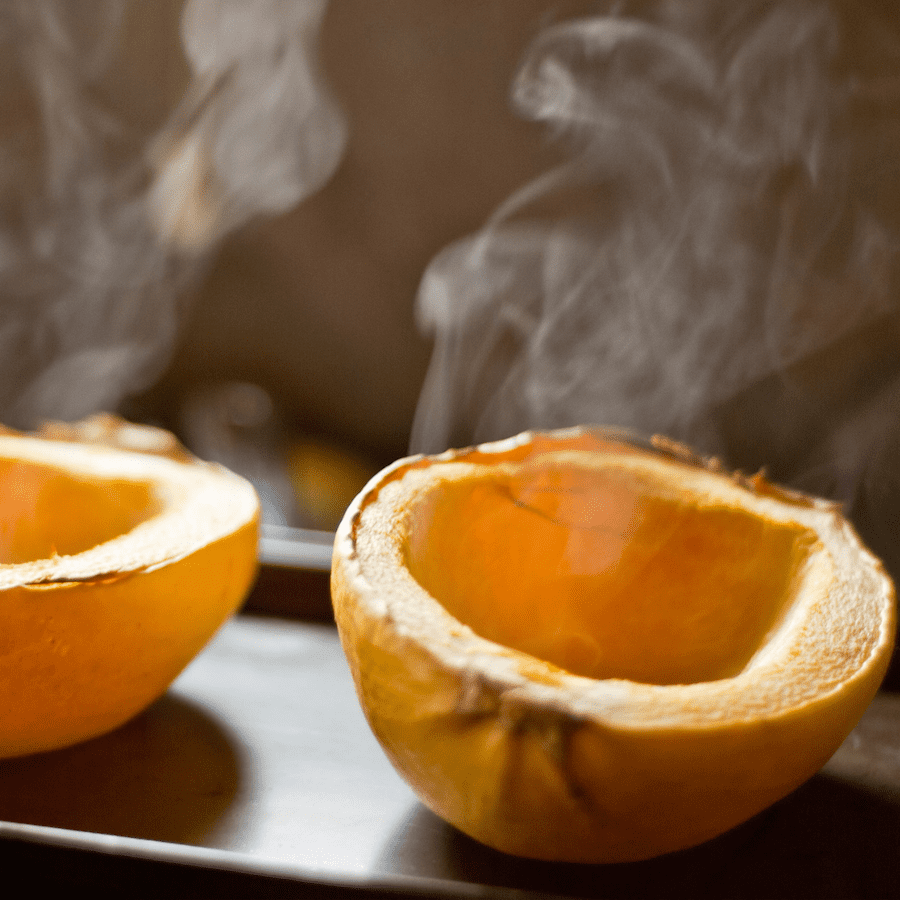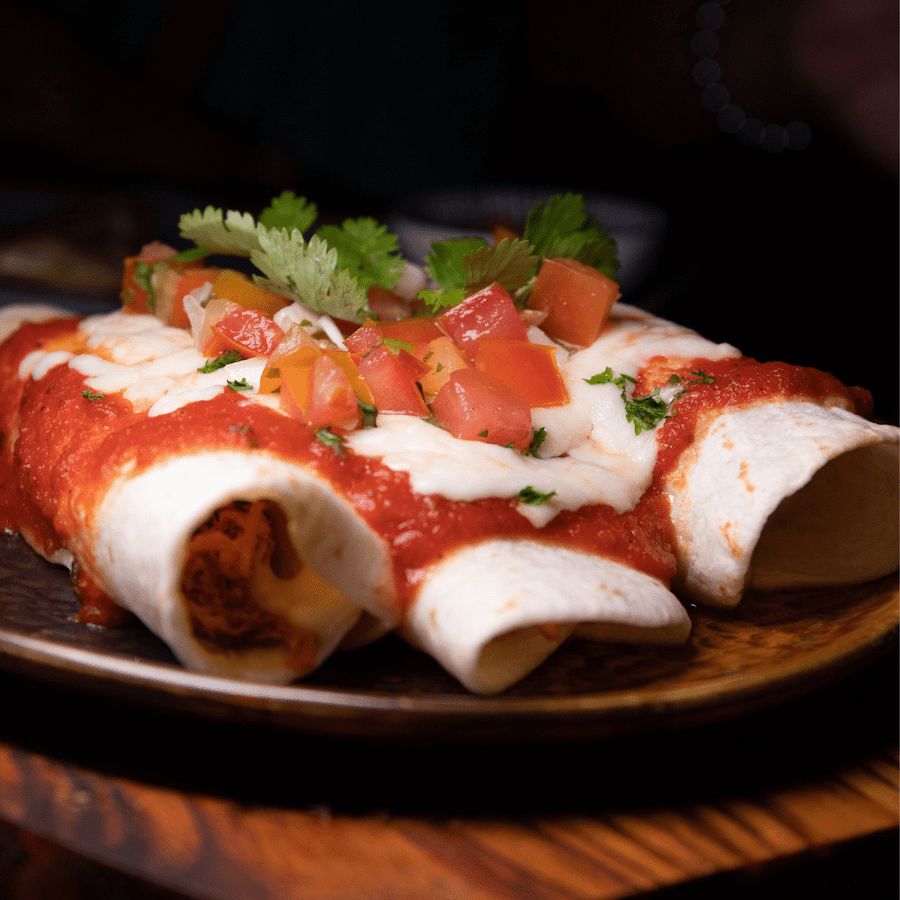 Spicy Black Bean Chicken Enchiladas with Pumpkin Sour Cream Sauce
The fall spice
Here it is, the common flavor of fall in a savory dish, which honestly is why it makes my fall savory list. It's a simple flip on your weekly enchilada recipe. In this recipe the pumpkin is limited to the sauce on top, but there are other recipes you can find where it's in the enchiladas. Or butternut squash. Both are a more robust flavor and less Hispanic.
This recipe has dinner ready in 50 minutes.