I'm Thankful for Flavor, and This List is Full of it
Celebrate Flavor this Holiday Season
We all know and love the classic Thanksgiving side dishes, but sometimes it's good to shake things up! If you're getting bored with the standard sides, or want to make your Thanksgiving dinner unique, here are some easy recipes that are packed with flavor.
Maple Bacon Wrapped Carrots
Kevin is cooking! It's a great blog title, and a great tag line, "life is too short to be bland" and that's exactly what this dish exudes.
Impressive and easy to make, these sweet tender carrots a complimented by a savory bacon wrapping and basted in a maple sriracha sauce.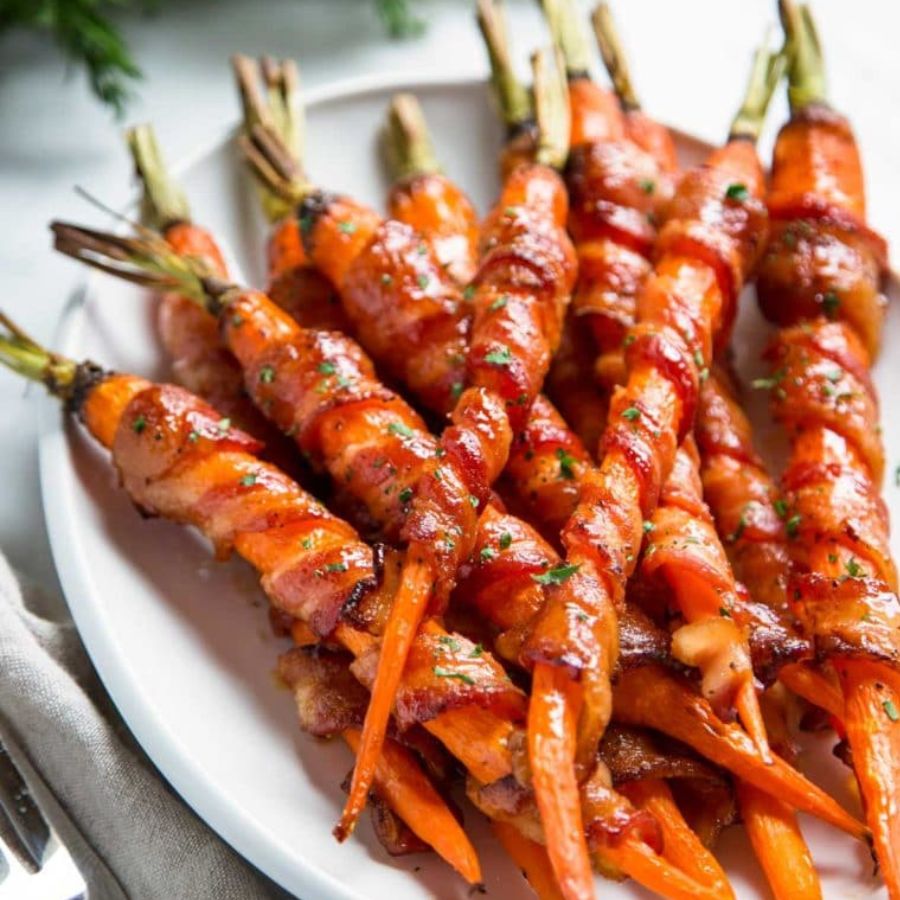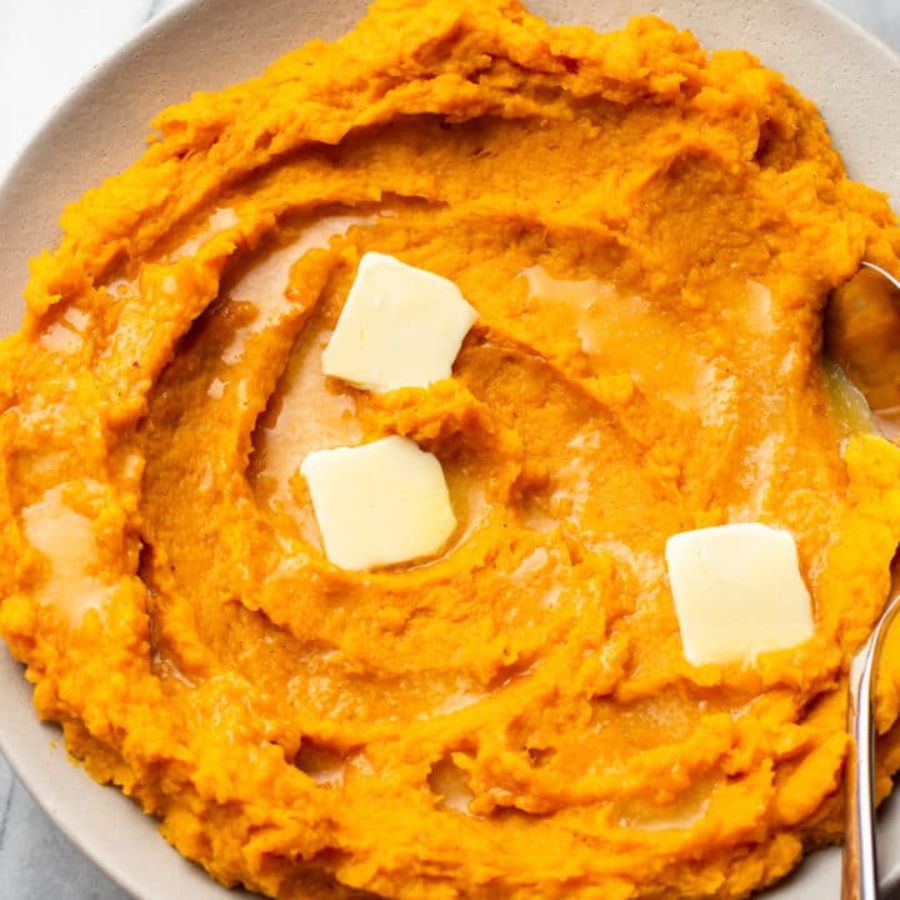 Easy Mashed Butternut Squash
Mashed potatoes are a staple side for Thanksgiving, but how about substituting with butternut squash? Just as creamy and satisfying, this recipe is a great way to incorporate seasonal vegetables.
White Cheddar Cauliflower Gratin
The neutral flavor of cauliflower makes it a great base to work with and makes the cheddar center stage in this recipe. Its crispy panko top studded with crumbled bacon brings the cauliflower to another level.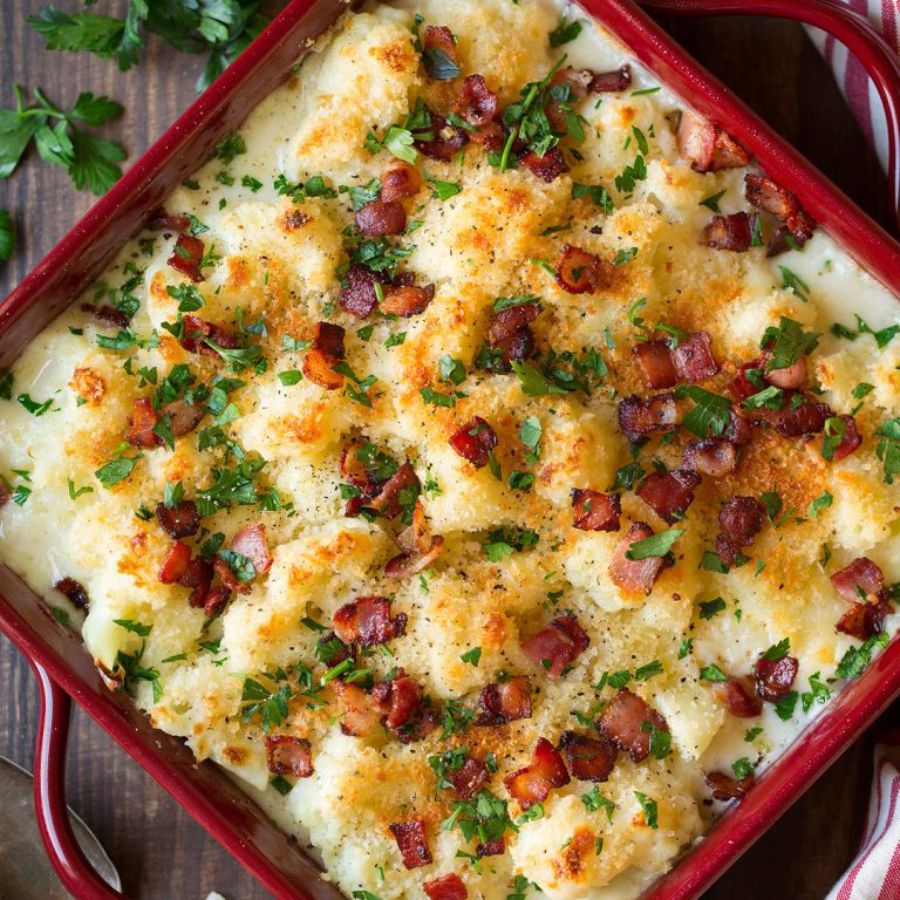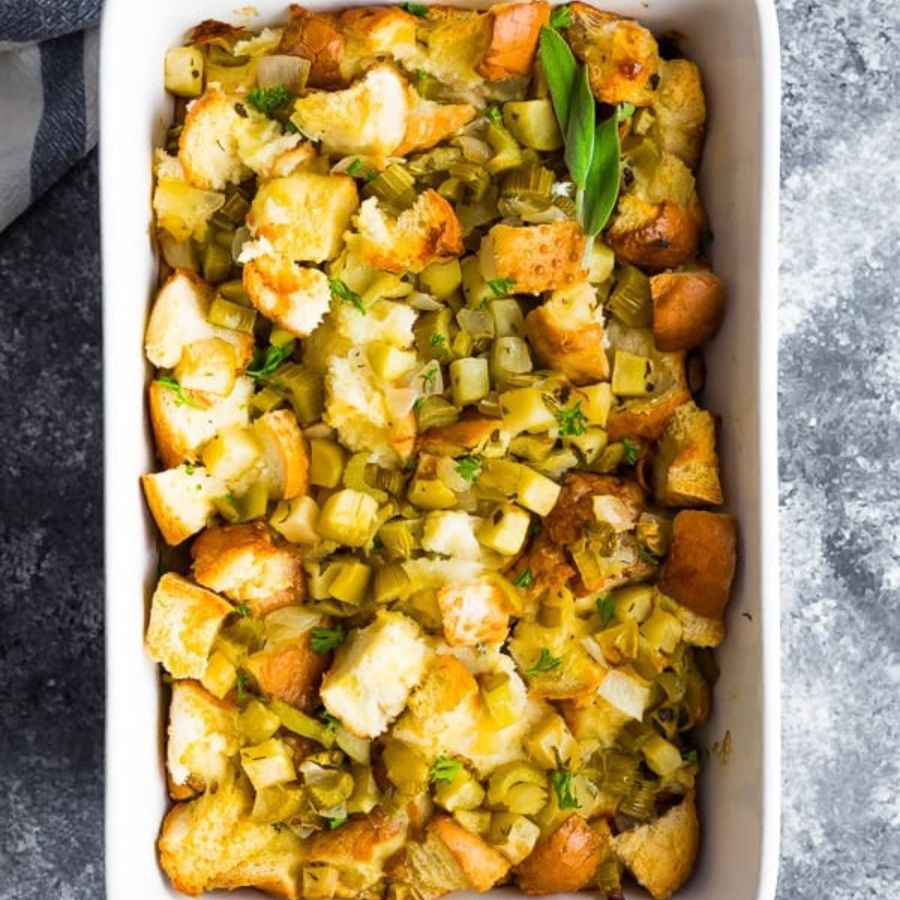 Sage Apple Stuffing
Preparing the Thanksgiving feast while entertaining guests can be stressful and hectic. In these situations, make-ahead recipes like this one can be a lifesaver!
Brussel Sprouts Salad with Mustard Sauce
This savory salad tosses sauteed brussels sprouts in a creamy mustard sauce and can be served hot or cold. It can easily be made vegan by substituting plant-based mayonnaise in the sauce.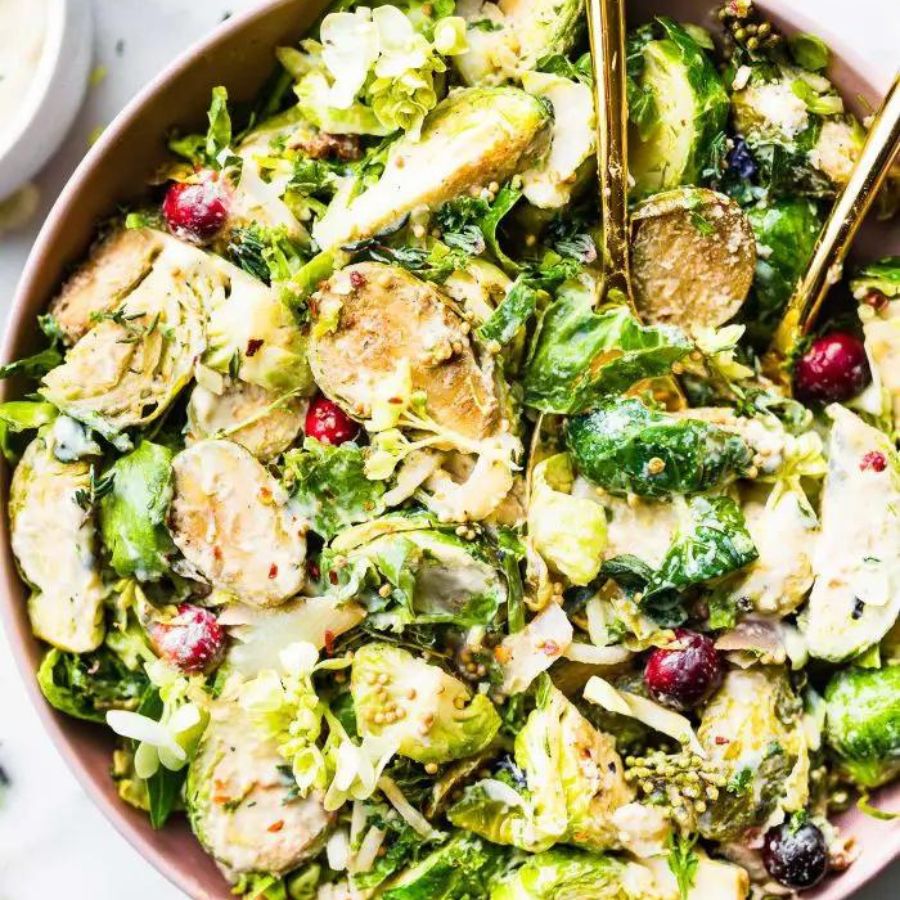 Brussels Sprouts Gratin
How does one improve upon pan-roasted brussels sprouts? By covering them with Gruyere and Parmesan, of course. This is practically a perfect dish, with rich cheeses balanced by the freshness of the brussels sprouts.
Easy Roasted Radishes
Don't worry here, roasting radishes softens their characteristic sharpness. This is a good recipe to have on hand for those avoiding high-carb or starchy dishes.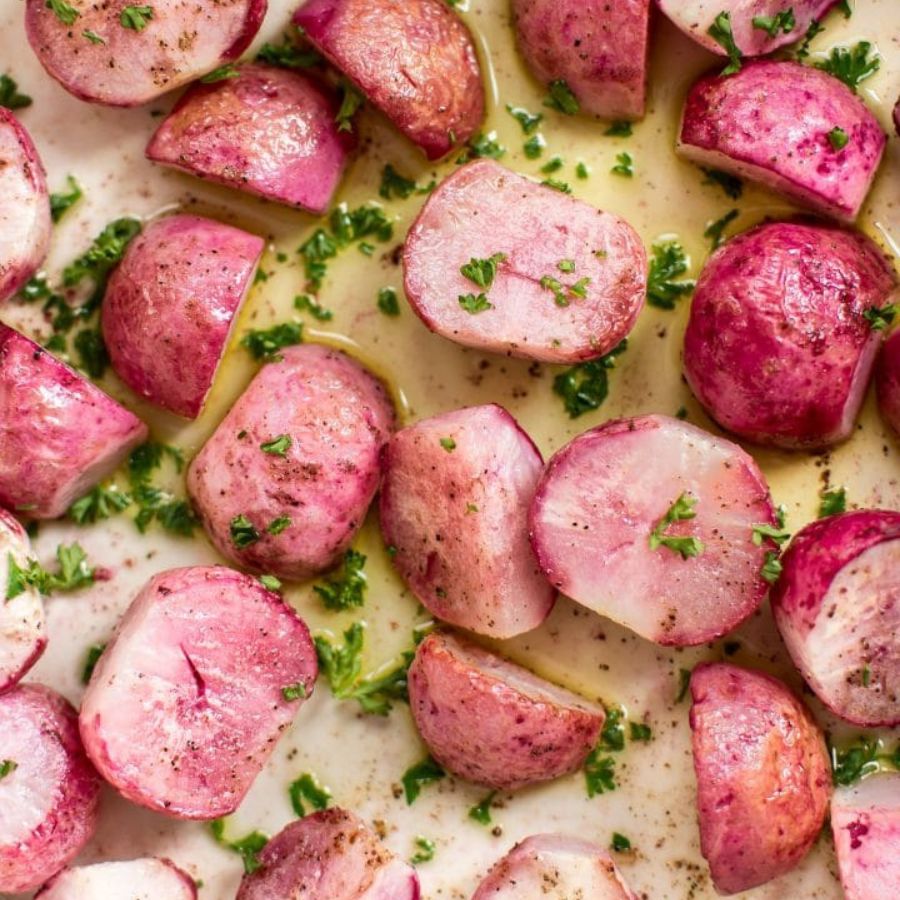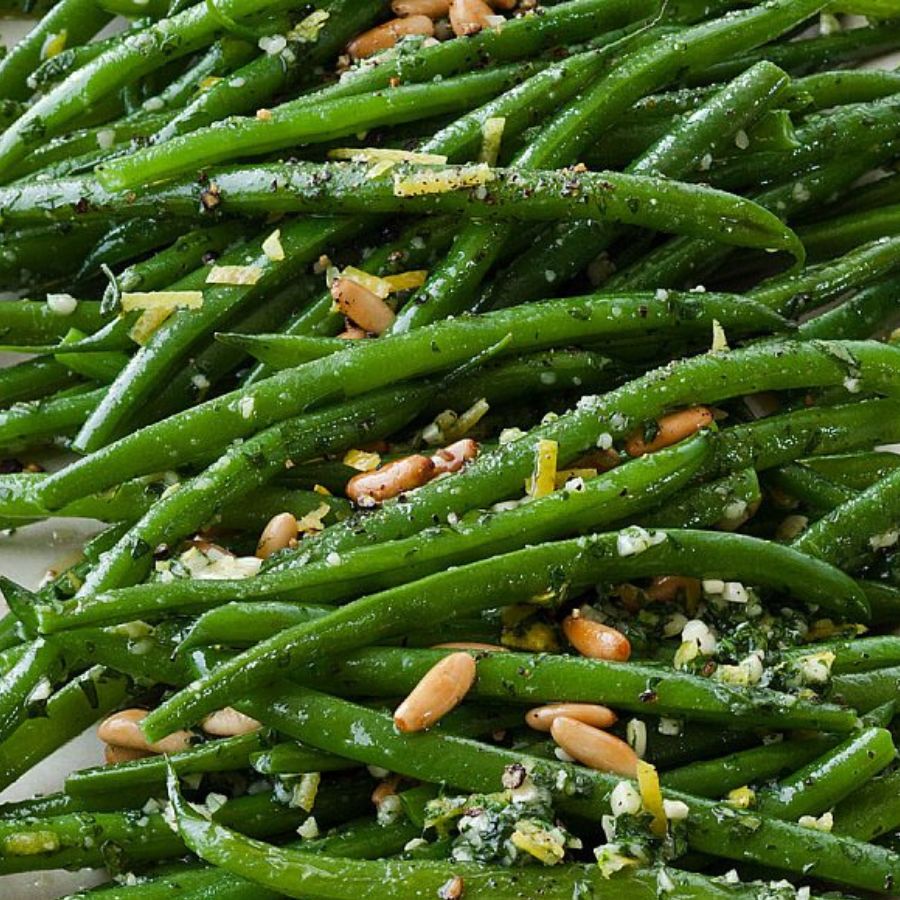 Green Beans Gremolata
This might sound like a fancy dish, but it is super simple and most of the work can be done ahead of time. The fresh flavors here make you forget that this is healthy!
The crispy, salty edges on this parmesan roasted broccoli are absolutely addicting and sure to convert any skeptic. Complimented with loads of garlic and fresh lemon, this broccoli dish is anything but bland.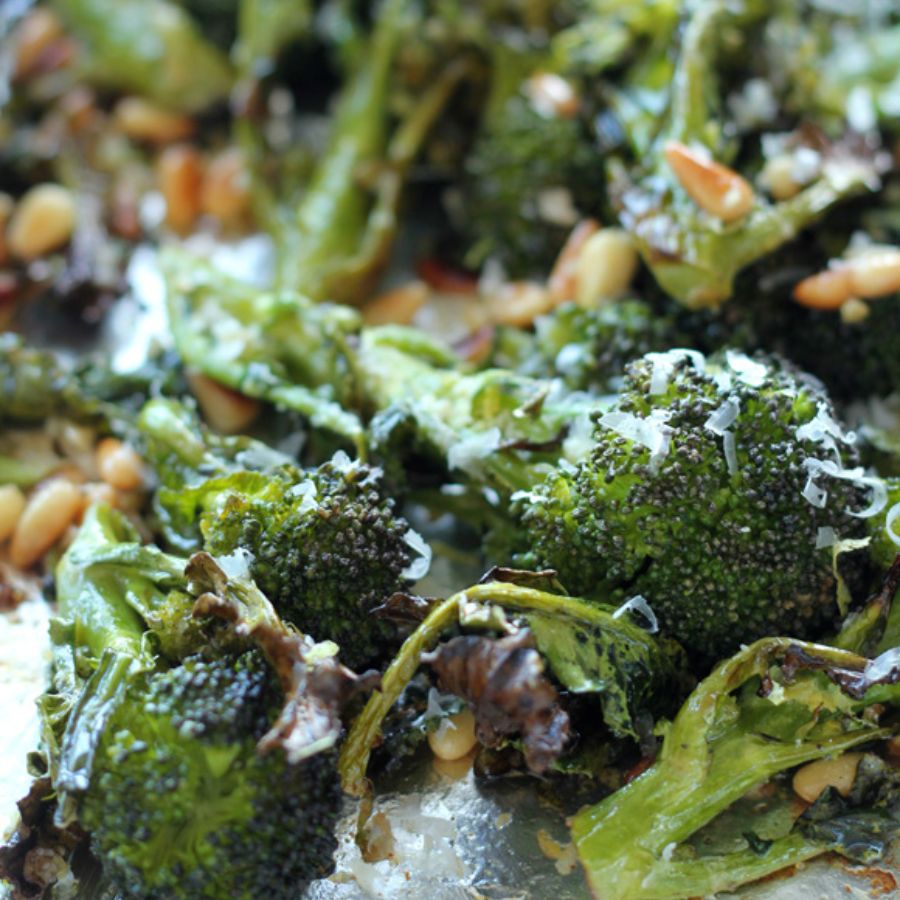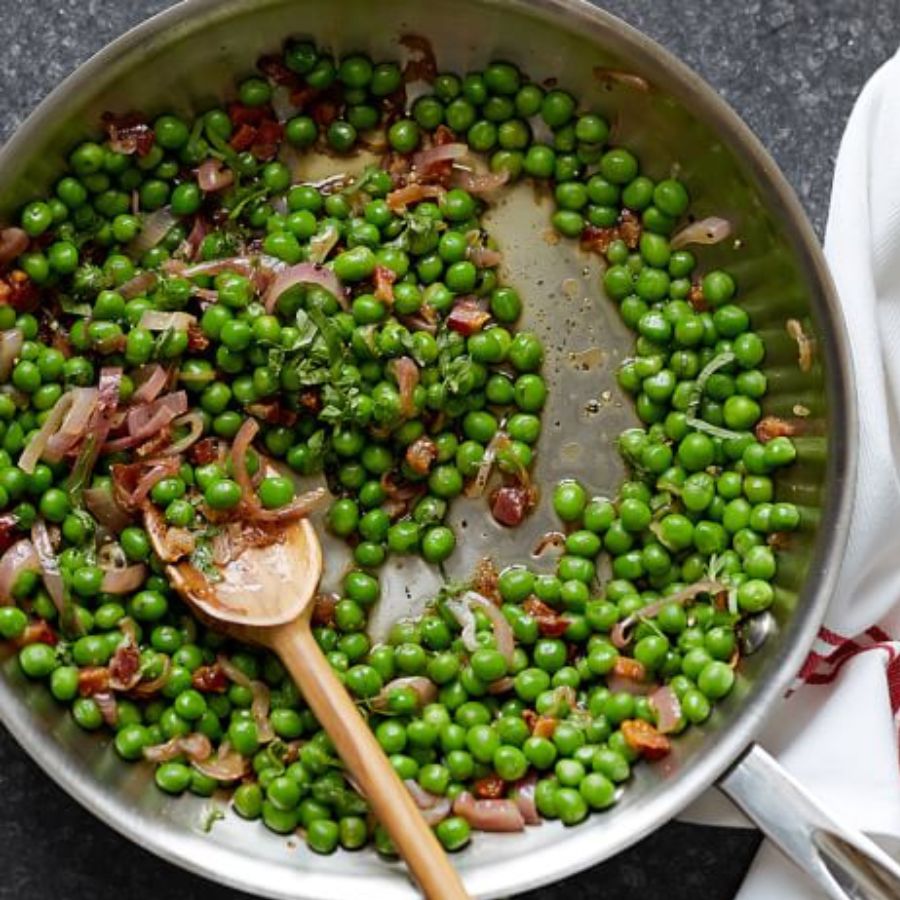 Peas and Pancetta
Vibrant and packed with savory and fresh flavors, these peas are a crowd pleaser. The pancetta and shallot kick the dish up a notch, and it is so easy to pull together.
Garlic Butter Prosciutto Wrapped Asparagus
This elegant side dish is so easy to make and great for any occasion. You can even get ahead of the game by wrapping the asparagus and keeping it in the fridge until it's time to cook.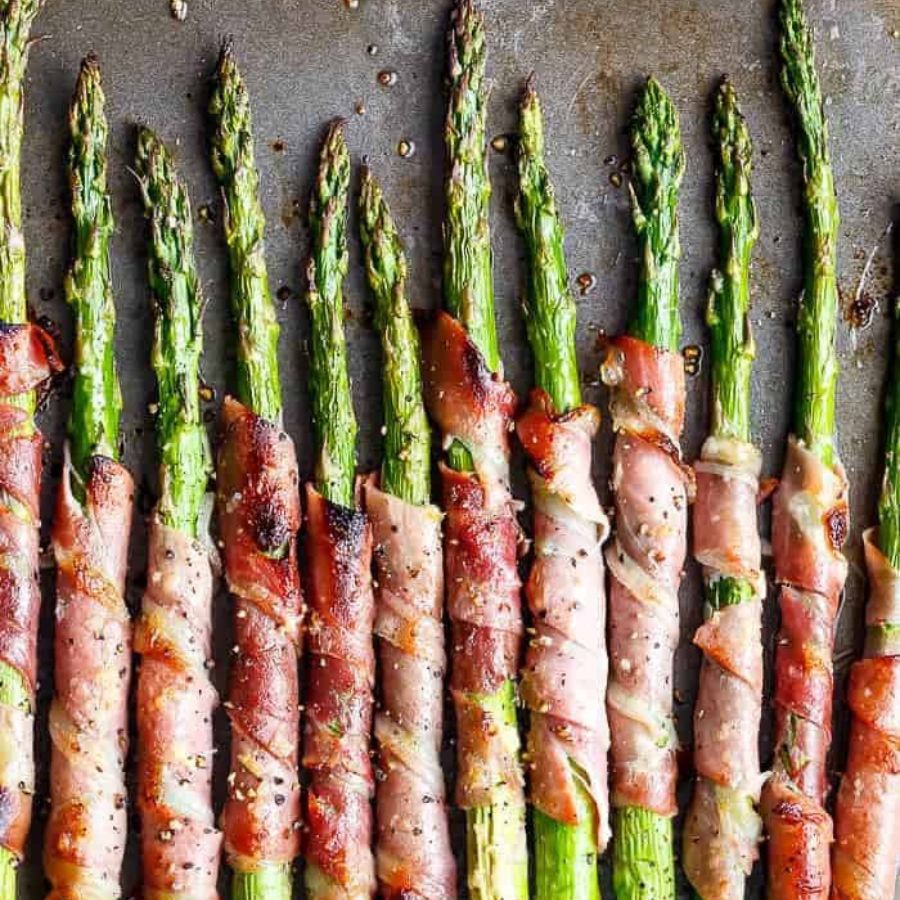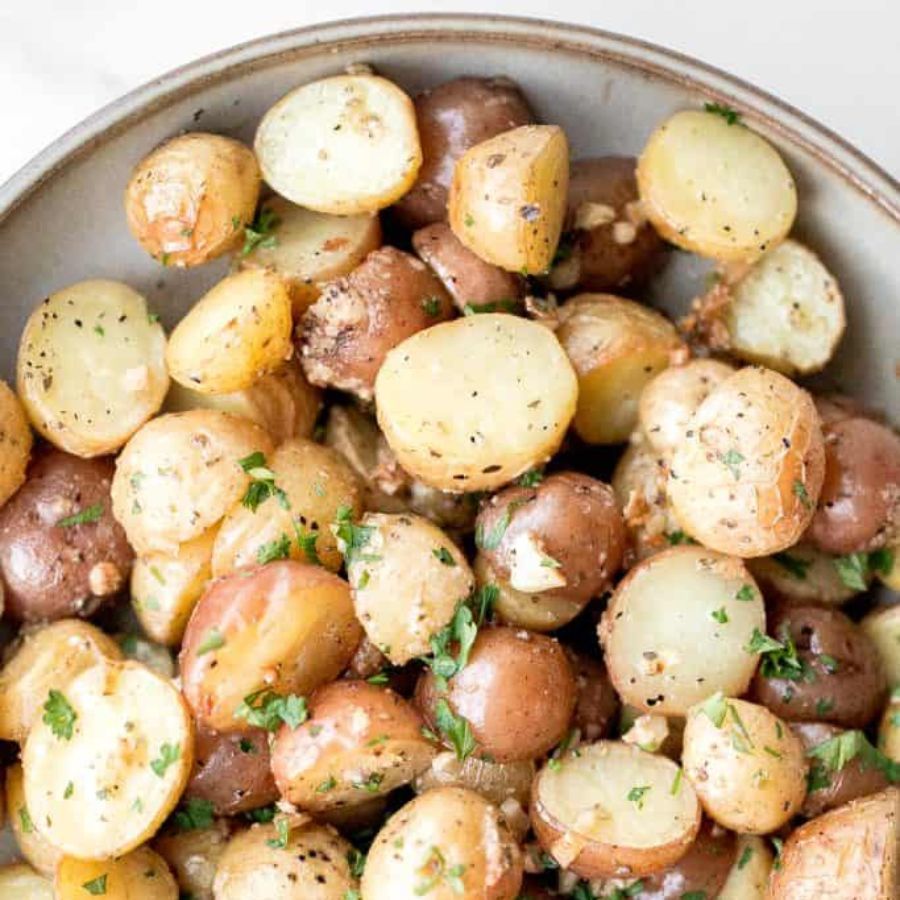 Roasted Garlic Parmesan Baby Potatoes
These beautiful potatoes are packed with flavor, roasting to a tender bite with crispy edges. With quick and easy prep work, this stress-free recipe is perfect for a hectic Thanksgiving kitchen.
Sautéed Garlic Mushrooms
Simple and classic, these sautéed mushrooms can easily be made vegan by substituting plant-based butter. This recipe takes just 15 minutes from start to finish and can be made with your favorite mushrooms.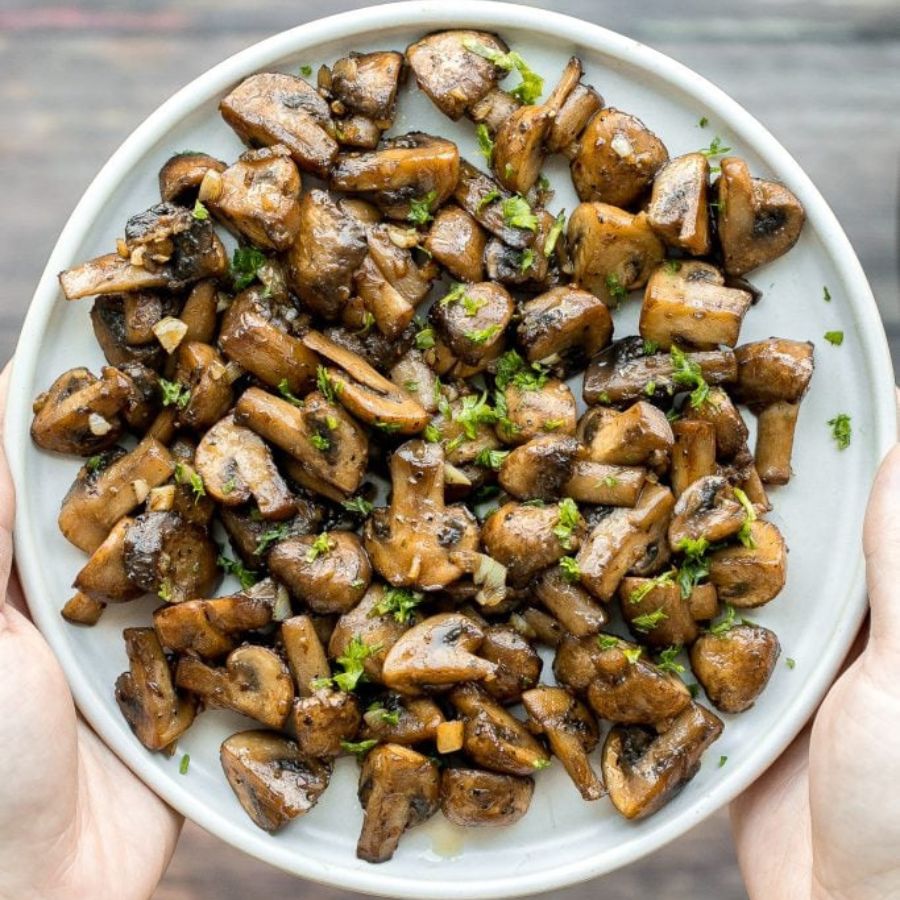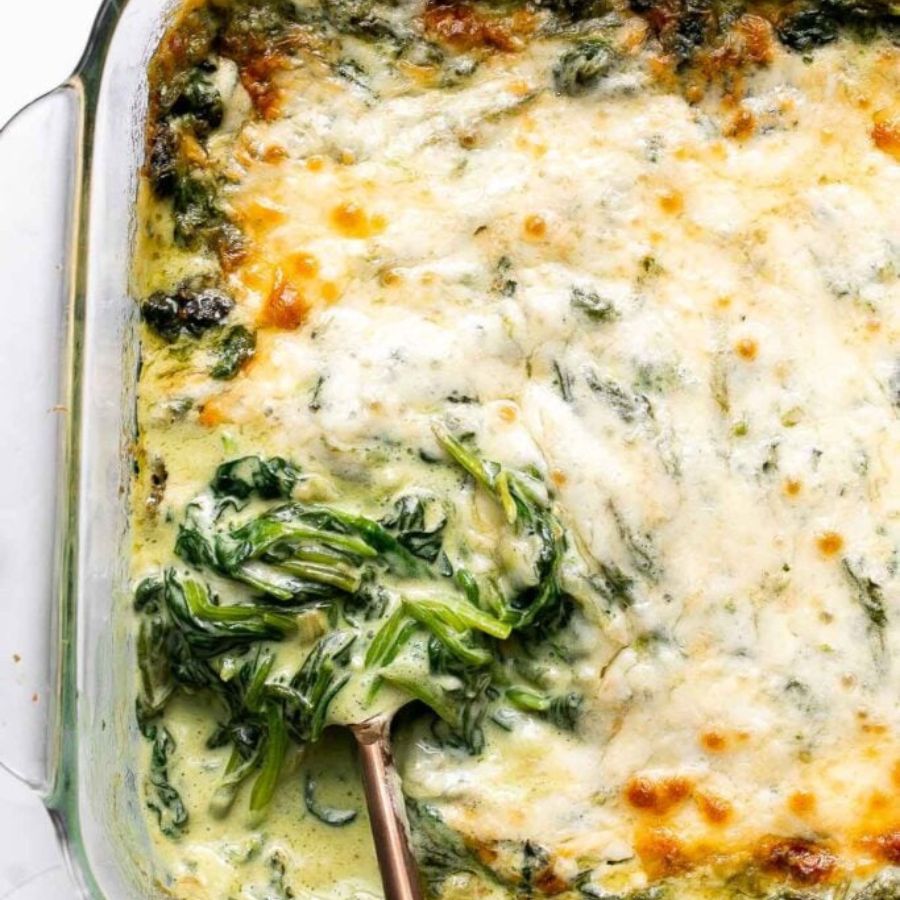 Spinach Gratin
This one is sure to be a hit with cheese lovers! A creamy spinach base topped with melty mozzarella and parmesan, this recipe is easy and can be made ahead of time.
Mixed Greens Salad with Pumpkin Vinaigrette
A wonderful compliment to the rich dishes typical of any Thanksgiving feast, this salad is bright and fresh. It's also a great way to use any leftover pumpkin that didn't make it into the pie!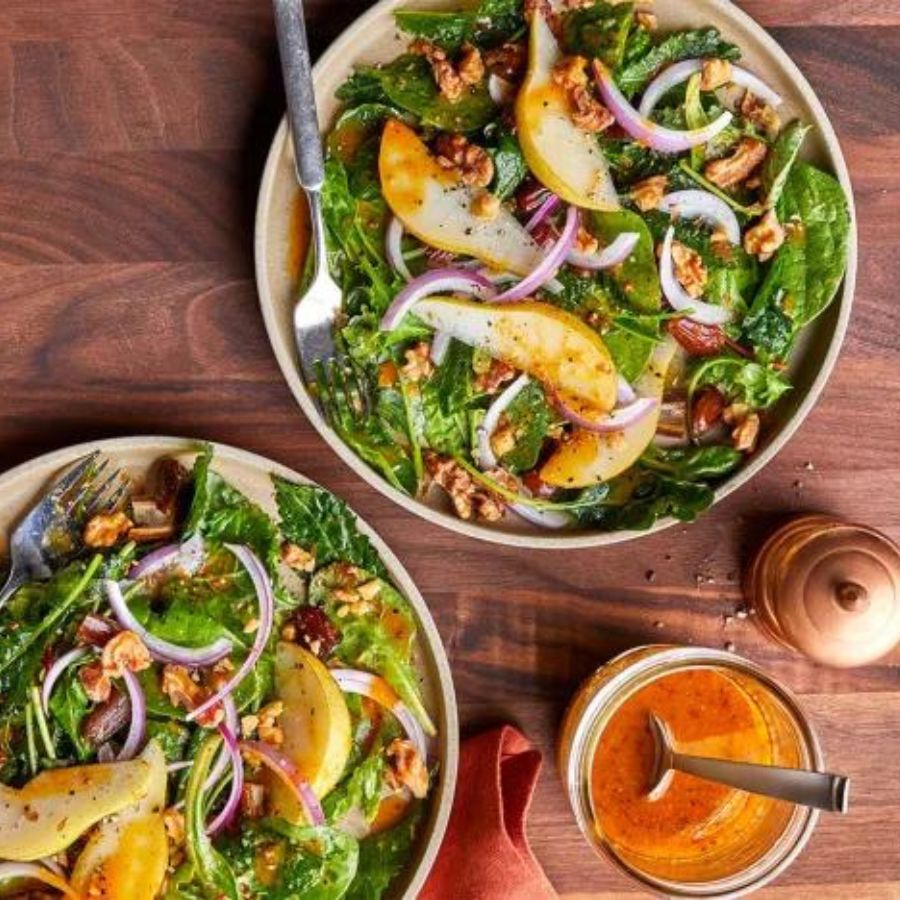 These Thanksgiving side dish recipes are easy to pull together and make fresh ingredients really shine. You don't have to retire your traditional sides, but any of these would make an excellent compliment to a wonderful Thanksgiving dinner.
Acknowledging the good that you already have in your life is the foundation for all abundance.
~ Eackhart Tolle