Fresh Raspberry Recipe Fall Recipe
How to Make Yeast Rolls From Scratch
Learn how to bake with yeast and expand your baking repertoire with this sweet rolls recipe. We are going to start with the flavor focus of these sweet rolls.
Raspberries!!!!! Do you know that moment in in Thoroughly Modern Millie when Muzzy pops out of the airplane with her champagne and says "Raspberries!!!!"? That's how raspberries is said. I grew up with that movie and never understood why she cared if her beads hung straight or not.
Moving on to raspberries and sweet roll recipes, I do prefer my sweets to be fruit flavored instead of heavy on other sugar and chocolate flavors. Now that you have a harvest of raspberries from your garden, you have enough jam, and don't want to try and juice them. It's time to put them into something sweet.
These sweet rolls are a spin off of cinnamon rolls. Cinnamon rolls are delicious. When they're hot, but not too hot that the frosting is melting off, but just enough…Thats what these are, expect with the raspberry flavor.
What is a Sweet Roll Made of?
Baking with Yeast & How to Make Yeast Rise
This raspberry recipe is a large one, serving 24. It's a good one when you want to serve a lot of people, or if you're looking to freeze some for later. This raspberry recipe calls for 2 packets of yeast. I've had a learning curve baking with yeast. If you haven't baked with yeast before, your first question should be is this going to make the process longer? Yes, yes it is. The dough rises a couple of times, and that's necessary for a good product, but it's the initial adding of the yeast to the water that's important.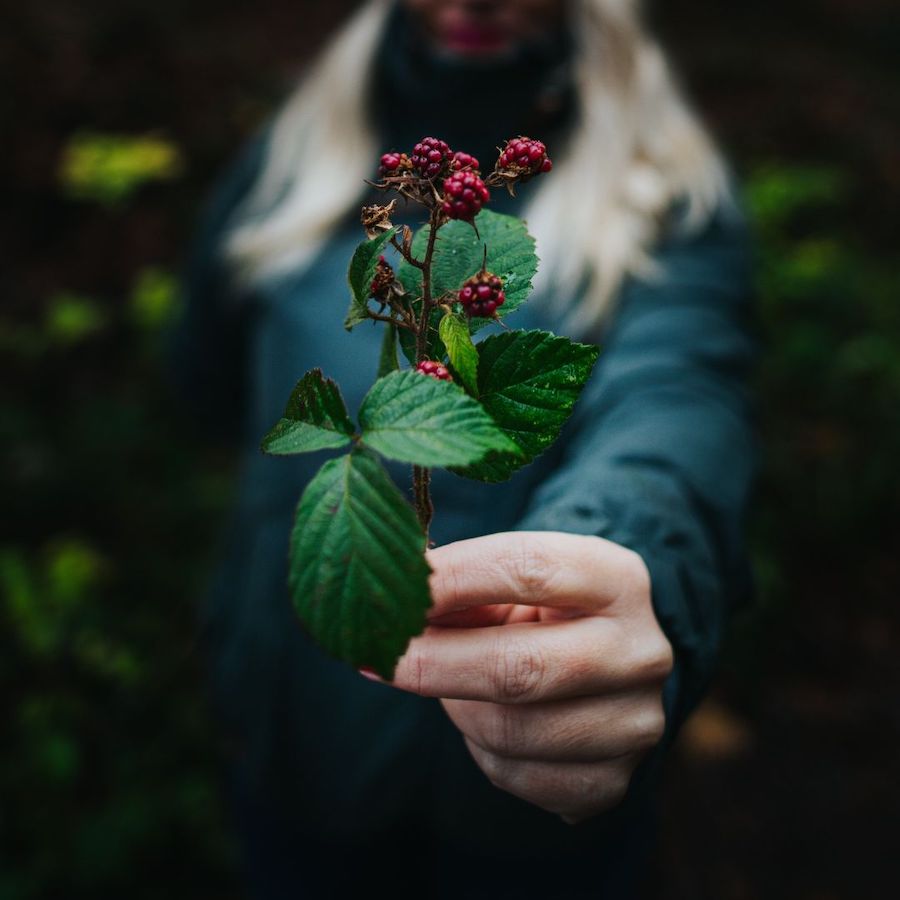 First things first, you are adding the yeast to lukewarm water, but make sure you have a productive environment for that first 5 minutes of letting the yeast out. The environment should be at least room temperature. If possible warmer, if the stove is on setting it close to the stove will also coax those buggers awake.
You'll be putting the dough aside for 30 minutes to let it rise, make sure it has a similar environment to allow for a better rise. The rise allows your dough to be fuller and less dense.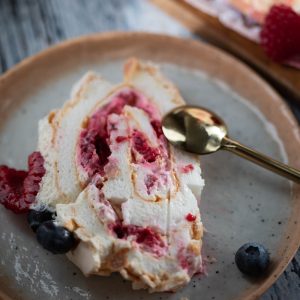 Raspberry Sweet Rolls
Ingredients
Dough
2

packages yeast

dissolved in 1 c lukewarm water

6

T

shortening or unsalted butter

1

c

granulated sugar

9

c

unbleached all-purpose flour

2

c

hot water

2

eggs

beaten

1

T

salt
Filling
1/2

c

softened butter

1/2

c

light brown sugar

3 1/2

c

raspberries

1/3

c

granulated sugar

Zest 1 large lemon

1 1/2

t

cornstarch
Frosting
4

oz

cream cheese

room temperature

1/4

c

unsalted butter

room temperature

1

c

powdered sugar

1

t

lemon zest
Instructions
Prep
Add yeast to 1 c lukewarm water. Stir and set aside for 5 minutes.

Grease 9 x 13 in baking dish.
Dough
In large standing mixer, add shortening, sugar, salt and hot water. Beat for 30 seconds.

6 T shortening or unsalted butter,

1 c granulated sugar,

2 c hot water,

1 T salt

Let cool to lukewarm temperature.

Add 2 c flour and mix until smooth.

9 c unbleached all-purpose flour

Add yeast mixture and mix well.

Add beaten eggs.

Gradually mix in remaining flour with dough hook for about 2 minutes.

Remove dough from mixer, place on lightly floured counter. Knead by hand until dough feels like satin and smooth. Add additional flour if needed.

Place dough in greased bowl and cover with a towel. Allow to rise for 30 minutes, should double in size.

Remove from bowl to slightly floured counter. Divide in half, roll out 1 half with a rolling pin. Should be in a rectangle shape.

Spread 4 T softened butter evenly across dough.

Sprinkle 1/4 c brown sugar over dough.
Filling
In medium bowl stir together raspberries, granulated sugar, lemon zest, and cornstarch.

3 1/2 c raspberries,

1/3 c granulated sugar,

Zest 1 large lemon,

1 1/2 t cornstarch
Combine
Add filling to dough.

Gently roll dough into 1 long roll.

Using dental floss, cut dough into 2 inch rolls.

Place rolls into baking dish.

Repeat until all dough has been used.
Bake
Place dish in warm spot, cover with towel and allow to rise for another hour.

Bake at 350° F for 25-30 minutes. Tops should be golden brown.

Let cool on wire rack.
Frosting
In medium bowl combine cream cheese, butter, powdered sugar, and lemon zest. Beat until smooth.

4 oz cream cheese,

1/4 c unsalted butter,

1 c powdered sugar,

1 t lemon zest

Once rolls are cool, or slightly warm, spread frosting across the tops and serve!

Frequently Asked Questions
How much yeast is in a packet?
How to reheat raspberry sweet rolls/cinnamon rolls?
This is a raspberry sweet roll recipe, but the principle is the same as cinnamon rolls. You want the roll to be nice and warm, but not too warm for the icing to melt off. Using the oven, preheat to 350°, place rolls on baking sheet and cover with foil. Bake for 10-15 min, or until the rolls are warmed through.
Can you freeze raspberry sweet rolls/cinnamon rolls?
Yes! You can freeze cinnamon rolls, either fully made and frosted or in dough form. If you want to freeze them fully made, wait until the cinnamon rolls are completely cool and the frosting is set before covering in plastic wrap and then in foil. u003cbru003eu003cbru003eTo thaw, simple take out of the freezer and let warm up to room temp before popping them into the warm oven to warm through.
Can you make raspberry sweet rolls/cinnamon rolls in an air fryer?
Yes! You can make cinnamon rolls in an air fryer. You will want to line the bottom of the air fryer with parchment paper, place rolls in basket, leaving space between to allow for them heat and rise. Set the heat to 350° and bake for 8 minutes.
How long does raspberry sweet rolls/cinnamon rolls last?
Cinnamon rolls last up to 2 days at room temp, 1 week in the fridge, or 2 months in the freezer.